Updates
Files
Links
Forums
Assignments
Welcome to Junior English!!
*I hope you are all well!
*I have emailed you our Google Classroom code, and a 2020-2021 Course Outline is available for you here on this page!...
*I look forward to starting the new year with you! It promises to be a most unique and interesting one...
*You can purchase or borrow a hard copy of Tim O'Brien's The Things They Carried! It is an amazing novel; I hope you love it as much as I do. It is the first major work we will cover...please get a paper copy ASAP! :)
*Your first vocabulary/grammar assessment is 9/24 on Unit One words and transition words. If you are home, whether we have wifi or not, look for your task on Google Classroom. It should appear about ten minutes into class, but keep looking for it. You have ten minutes to complete it.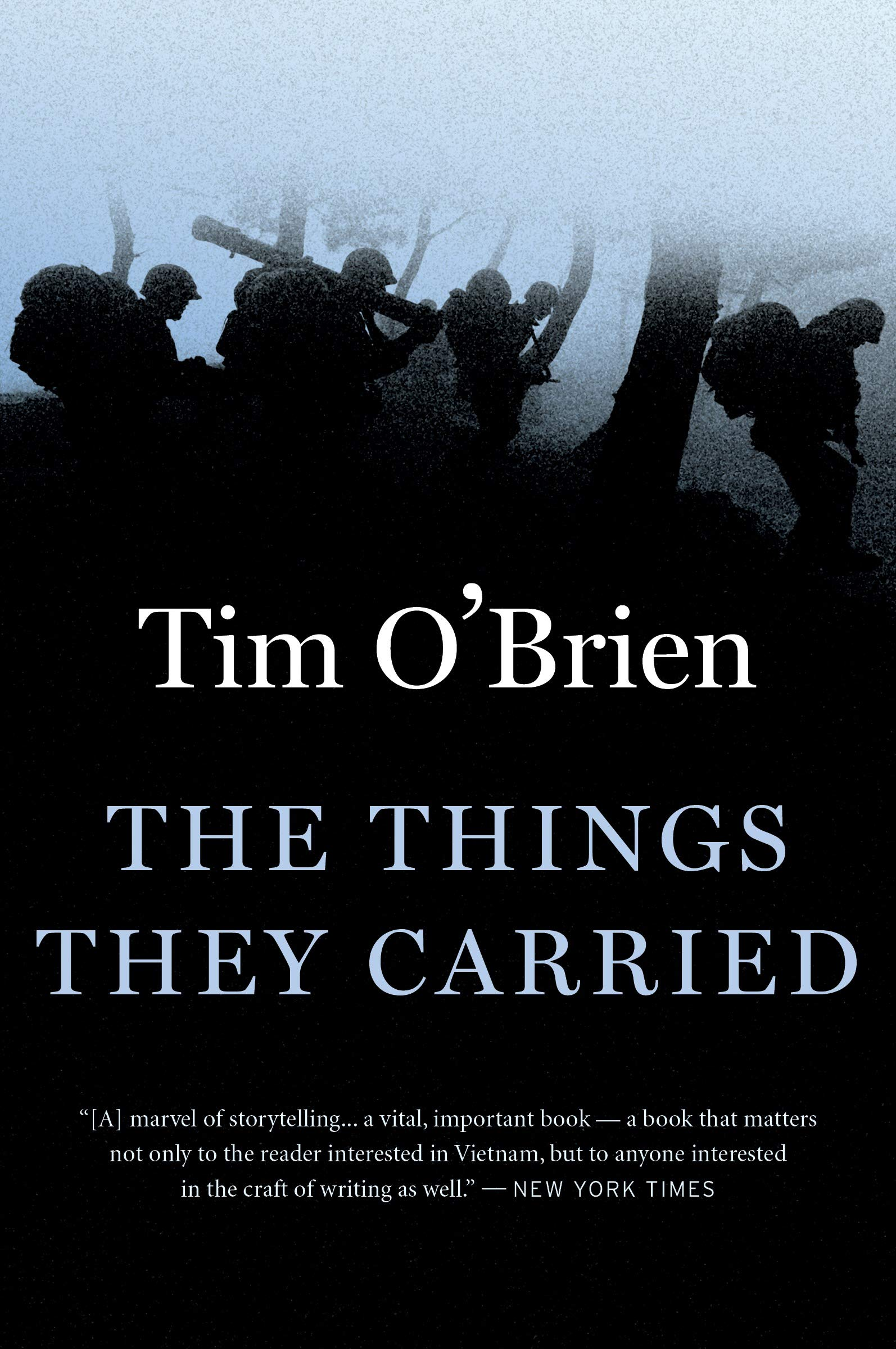 *Read the chapters called "Style" and "Church" for 9/21...they are very, very short!
*This Friday, 9/25, we will go over Vocab List Two and complete/review SAT Prep 2. They are both on Google Classroom for you. If there is no wifi, and you are at home, please go over the words and do the SAT exercise on your own. *Read "On the Rainy River" for 9/28, and read the chapter called 'The Sweetheart of the Song Tra Bong" for Thursday, 10/1. Have a good weekend, and make sure you have a hard copy of 'The Things They Carried' starting next week!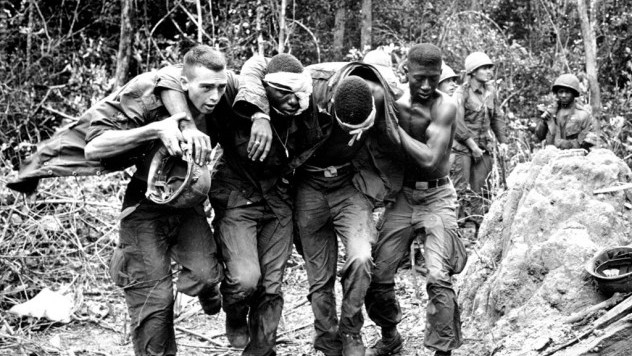 *Ok.... there will be school tomorrow, 9/29, as planned, but Wed., 9/30- Fri.,10/2 we are all going to be remote and attending classes synchronously from home. Monday, 10/5, we will be back in the building, whatever cohort is supposed to be in will be in, and the goal is that all the tech issues will be solved! The days of the cycle and the times of the classes for this Wed.-Fri. will be exactly as though they were regular days, just with all of us logging in from home.
*We will still continue our discussion of "On the Rainy River" tomorrow, 9/29, and you are still reading "The Sweetheart of the Song Tra Bong" for Thursday, 10/1.
*Monday, 10/5, is Vocabulary Day- Day Two. Familiarize yourself with the words in Vocabulary List Two and review the transition word worksheets.
*Read the chapter called "The Things They Carried" for 10/6. It's the first chapter in the novel. Always be prepared for a quiz of some type when there is a reading assignment!
*Tuesday, 10/13, we will cover another grammar issue and look at another short SAT section. Your PSATs are 10/14.
*For 10/15, please save to Notability- from Google Classroom- "On Turning Ten," the "On Turning Ten Literary Paragraph," and "Grammar Two: Noun/Pronoun Agreement."
*Good luck with the PSATs on 10/14...just do your best, focus, and don't leave blanks. Remember the things we have discussed in class.
*Read "Ghost Soldiers" for 10/16 and have a copy of it that you can access without wifi!
*The Vocab/Grammar Three quiz is 10/19, and then bring The Things They Carried on the 20th... We will continue to discuss the chapters you've read, and start some new ones in class this week.
_____________________________________________________
*When we finish O'Brien's novel, there will be a test or essay on it, maybe on November 2nd or 3rd...
and the next two works you need to get a paper copy of are:
A Raisin in the Sun, by Lorraine Hansberry, and
The Catcher in the Rye, by JD Salinger. Have Hansberry's play for 11/4.
*Read the chapter called "Speaking of Courage" for 10/23! On 10/23, make sure you have access to that chapter, even without wifi.
*Make sure Vocab List Four and the notes from today on authors' techniques are both in a form you can access without wifi. The quiz on List Four will be 10/29.
*Read the chapter "Lives of the Dead" for 10/27! It's very different! Then read "Field Trip" for 11/2! When we finish the novel, there will be an essay worth 100pts.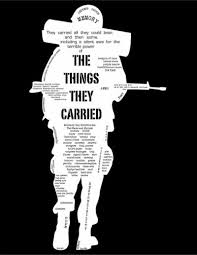 ____________________________________________________________________________________________________________________
*The Things They Carried essay will be during class on Friday, 11/6, and Monday, 11/9, is Vocabulary/Grammar/SAT Prep day... The quiz is on List Five and any grammar we've done so far!
*Start bringing A Raisin in the Sun 11/10...have a paper copy, whether you are in school or at home...
_____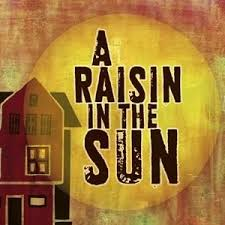 ____________________________________________________________________
*For 11/16, read the brief excerpt from Lorraine Hansberry's 'To Be Young, Gifted, and Black' posted on Classroom, and have a good weekend. The writing assignment based on this reading, and our discussion of it, is due by 3PM on Tuesday, 11/24!
*For 11/23, finish just the little that's left of scene one. We will begin scene two in class...finish scene two for 11/30, and have a happy and safe Thanksgiving!
*Please read 'Raisin' carefully to the end of Act Two, scene two, for Monday, 12/7!
*I have mentioned 'Catcher in the Rye' before, but if you do not already have a paper copy, please order a new or used one, or get one from our school library. 'Catcher in the Rye' is by J.D. Salinger, and all copies are the same, even with different cover art.
*Finish 'Raisin' for 12/15! Your personal writing based on Hansberry's will be returned soon, and you will be writing a literary essay on 'Raisin."
The start of 'Catcher' will be assigned over the break; see Google Classroom for more information.
*****Have a safe and happy holiday season! Stay well!*****
*The complete list of assignments and readings is on Google Classroom, but I will try to post here as well...
*The vocab/grammar quiz on Unit 10 is Tuesday, 1/19, and the optional extra vocab work is due by 3PM on Wed., 1/20.
*Read to the end of Chapter 17 in Catcher for 1/20!
MySFP online Forums
This course has no MySFP Forums
MySFP online Assignments
This course has no MySFP Assignments