Latest Updates
Files
Links
Department Resources
CERAMIC DESIGN
Mrs. J Buccino
2018-2019
Ceramics is a course in which students explore a broad range of techniques and approaches to art through hand building. Students learn to approach ceramic artwork as both functional and sculptural objects. Development of technical skills and artistic vocabulary include scoring, slipping, hand building (slab, coil, and pinch techniques), wheel throwing, bisque firing, under glazing, and glazing, plus the endless alternative possibilities involved with clay. Students experiment with various glazes and slips and are introduced to the history of ceramic art. It is my hope that through hard work and exploration the students find their own individual style. Students are taught how to create basic cylindrical and bowl forms through the instruction of either hand-building and/or wheel-throwing techniques. Focus is on process and the enjoyment of exploring, working and creating with your hands in clay. Think of each project as a potential portfolio piece.
EVALUATION
Projects are evaluated on design (the understanding of the project), craft (the physical product), and concept (idea behind the project). Leading up to each project is a variety of homework assignments including, sketches, research, supply gathering and written assignments. All projects and homework must be submitted in a specified manner and on time. Tests, classroom participation, attendance, preparation, and attitude toward the class, requirements, instructor, and fellow students also evaluate students.
Please note…..
*Students are responsible for homework, projects and class work missed when absent.
* Assignments are downgraded one letter grade per day late until the fourth class, when a project is no longer acceptable.
* Students are responsible to register for a MySFP account and check e-mails daily.
* Students, and parents/guardians are responsible to register and check Power School.* Power School is updated on a frequent basis. Students and parents have one week, from when a grade is posted, to dispute that grade. If more than one week passes the posted grade remains and cannot be changed.
* Assignments are collected, submitted, graded and posted on Google Classroom. Our class code is CERAMIC DESIGN 2018-9 - Class code 5yjmcmt.
Please be sure to join the class as soon as possible and check Google Classroom on a daily basis.
RULES AND REQUIREMENTS
All the rules of St. Francis Prep are as published in the school calendar apply to this class. This includes dress code, lateness, absences and the honor code.
Rule 1: Attendance and Lateness
Once the bell sounds you are not permitted to leave the room for any reason unless, permission is granted by the teacher. Do not ask the teacher for permission to go to your locker.
When the bell sounds for the completion of class no one is to leave their seats until the instructor dismisses the class.
***SFP SCHOOL - Class attendance at St. Francis Prep is a major priority. All students are required to complete all required work even if they are absent. If a student is absent from class 6 or more times for any given quarter, it is considered excessive absence. This results in a mandatory 5 point deduction from the quarterly grade. Please be advised classes missed due to lateness or early dismissal is included in this group.
Rule 2: Respect
RESPECT is a major rule in this course. You must have respect for your overall work in appearance and attitude. You must also have respect for your fellow students and the instructor. Plus a respect for the classroom.
Classrooms must be clean from all materials and garbage before class will be dismissed. There is to be no mistreatment or vandalizing to the classroom, furniture, equipment and materials. Each student will have a classroom job which counts towards the participation grade.
Rule 3: Electronic Devices
IPads and cell phones are permitted in the classroom. On task classroom usage is allowed. Research, computer art programs, and programming assignments are required. Students are to be on task with their electronic devices – off task misusage is not permitted. Texting, music and games are not allowed. Failure to follow school policy results in detentions. Please see school calendar for cell phone rules and procedures. If a cell phone is visible or in use for a non related classroom activity, the following actions will take place - see Rule Breaking Procedure below.
Ear buds are not permitted for any reason.
Upon entering the classroom place all of your bags and belongings in the front of the classroom on the floor. This includes all cell phones. Cell phones must be turned off.
Lunch is from 12:45-1:15 each cycle of the week. Senior Lunch.
Classroom Rules
No throwing of ANYTHING.
Do not get out of your seat without permission/Sit in your assigned seat.
Do not touch the smart board without permission from the teacher.
No Profanity or vulgar language. Teasing and bullying will not be tolerated.
No leaving the room to go to your locker or anywhere else in the building, besides the restroom.
Rule Breaking Procedure
The rules are in place to ensure the productivity and safety of the students. A strict policy is enforced by Mrs. Buccino if a student breaks a rule.
1. First offence - a verbal warning
2. Second offence - student will speak to Mrs. Buccino after class
3. Third offence - a phone call home and detention
4. Fourth offence - a meeting with the dean and/or parents
****PLEASE NOTE – STUDENTS MAY NOT WORK ON PROJECTS IN THE ART WING DURING FREE PERIODS DUE TO FIRE CODES AND REGULATIONS. A DESIGNATED AREA HAS BEEN PROVIDED BY THE SCHOOL, IN THE MEZZANINE OF THE LIBRARY FOR STUDENTS TO WORK DURING FREE PERIODS FROM 7AM-4PM.
GRADING
Quarter grades are determined by:
PROJECTS
HOMEWORK
CLASSWORK
CLASS NOTES
PARTICIPATION
*Participation…….
Participating in class discussions
Be prepared for class
Working on task in class
Behavior
Keeping work area clean
Final grade is determined by:
EACH QUARTER………45%
EXAM GRADE………….10%
Homework, project and class work grades are determined by:
100% = excellent all completed.
99% = very good
89% = satisfactory
50% = poor, half completed.
25% = one quarter completed.
0% = missing
Communication with Parents and Students
Power School - Parents and students must register with Power School to keep track of student grades and progress. Please check grades on a regular basis, at least once a week.
MySFP- Students must register with MySFP for notes and communication with Mrs. Buccino. If you are registered with MySFP you will receive all class emails and text messages.
Google Classroom – Students are required to register for Google Classroom and join the Ceramic Design class. Assignments, grades and class information will be posted on a daily basis.
Meetings - Mrs. Buccino is available to students for a one on one meeting to discuss grades and progress at anytime throughout the semester. Please see or e-mail Mrs. Buccino to schedule an appointment.
Class Web Site-This class has its own page on the St. Francis Prep Web site. Course outlines are available to view. (Please note – this year the class is moving away from the web site and using Google Classroom in its place – the class web site can still be used for class information and to email Mrs. Buccino )
E-Mail - Parents and students are welcome to e-mail Mrs. Buccino at any time regarding issues with this class. This is an excellent way for parents and students to check up on grades and missing assignments. jbuccino@sfponline.org
Phone Calls - If any problems occur throughout the semester, feel free to speak with Mrs. Buccino. (718)423-8810 ext. 218. Please e-mail Mrs. Buccino to request a phone call. Mrs. Buccino will call you as soon as possible.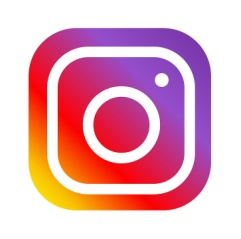 INSTAGRAM - - Please follow the Saint Francis Prep Art Department on Instagram. The art faculty updates Instagram on a daily basis with photos and happenings in the department. We capture special projects, class trips, art department events and all of the fun that goes on in the art wing! SFP_ART
*If you have any questions regarding this outline please contact Mrs. Buccino at extension #218 or jbuccino@sfponline.org.
First Homework assignments….
Read and sign (student and parent/guardian) course outline in both designated places. Upload the signature page onto google classroom.
Supplies due MONDAY, FEBRUARY 4TH, $50.00 CHECK MADE OUT TO SAINT FRANCIS PREP. OR CASH.
Register at MySFP
Register for Google Classroom
CONTACTS
Place two telephone numbers (cell and home) and e-mail addresses in the space provided so that you will have a way to contact classmates for missing assignments.
1.Name:________________________________
Home Number:__________________________
Cell Number:____________________________
E-Mail:_________________________________
2. Name:________________________________
Home Number:__________________________
Cell Number:____________________________
E-Mail:_________________________________
Program these numbers in you cell phone now.
Where can I find Mrs. Buccino?
1. 7:00 am – 8:30am art office or art wing
2. Morning – 7:00-8:30AM – Art Office
2. During the day – see Mrs. Buccino's schedule posted in every art class room or on the art office door.
3. Cor in Art Office
4. After school in art office or Wednesday's X Period (W320)
SUPPLIES
$50.00 towards all clay, under glazes, glazes, clay tools and equipment.
*If financial assistance is needed at any time throughout this course please see Mrs. Buccino.
It is the student's responsibility to contact my office at extension #218, or see me after class to schedule an appointment to discuss grades or any other issue regarding the class.
I have read and understand this course outline.
Signature of Parent/Guardian Signature of Student
_________________________ ______________________
*If you have any questions regarding this outline please contact Mrs. Buccino at extension #218.
*Parents and students may email Mrs. Buccino at any time regarding questions pertaining to this class.