Latest Updates
Files
Links
Department Resources
ADVANCED DRAWING AND PAINTING (ADP)
2018-2019
This course covers a variety of mediums and materials with in-depth studies of subject matters. All artwork assignments are high quality works of art with an emphasis on composition, concept, technique and execution of ideas. Most subject matters are realistic / representational with advanced design qualities leading to more expressionistic elements. In building the portfolio students experience a variety of concepts, techniques and approaches designed to help them demonstrate their abilities, as well as, their versatility with techniques & problem solving. The first half of the year focuses on drawing, while the second half of the year has an emphasis on painting.
The class meets from 2:45PM-5:45PM Wednesdays, for two semesters – September through June
COURSE OBJECTIVES
- Students make art that is an evolving ongoing process. They create art through research, investigation and process. Students develop an aesthetically pleasing portfolio of work.
- To encourage critical thinking through critiques, discussion and self evaluation.
- Students develop technical skills in a variety of tools & mediums.
- Students participate in a variety of field trips to museums and on site painting excursions.
- College planning, portfolio readiness, art school visits and portfolio reviews.
- Students participate in national art contests and community art events.
- At the conclusion of the course, students create a professional resume, business card, personal artist web site, digital portfolio and hard covered book. They create a display of their best work for school wide display and participate in a "Meet the Artist" hour, artist gallery, display and table at the spring arts festival.
ASSIGNMENT FORMAT
Weekly Assignments - Students will receive weekly assignments to complete within and out of class.
EVALUATION
Projects are evaluated on design (the understanding of the project), craft (the physical product), and concept (idea behind the project). Leading up to each project is a variety of homework assignments including, sketches, research, supply gathering and written assignments. All projects and homework must be submitted in a specified manner and on time. Tests, classroom participation, attendance, preparation, and attitude toward the class, requirements, instructor, and fellow students also evaluate students.
Please note…..
*Late homework is not accepted
*Students are responsible for ALL homework, projects and class work missed when absent.
*Projects are downgraded one letter grade per day late until the fourth day, when a project is no longer accepted.
* Students are responsible to register for a MySFP account and check e-mails daily.
* Parents/guardians are responsible to register and check Power school.* Power School is updated on a frequent basis. Students and parents have one week, from when a grade is posted, to dispute that grade. If more than one week passes the posted grade remains and cannot be changed.
* Assignments are collected, submitted, graded and posted on Google Classroom. Our class code is ADVANCED DRAWING AND PAINTING 2018-9
Please be sure to join the class as soon as possible and check Google Classroom on a daily basis.
RULES AND REQUIREMENTS
All the rules of St. Francis Prep are as published in the school calendar apply to this class. This includes dress code, lateness, absences and the honor code.
Rule 1: Attendance and Lateness
This class meets from 2:45-5:45 each Wednesday. Students must be on time and ready to work. In case of an absence, if the students was not absent from school, the teacher must be presented with a doctor's note. Without a doctor's note, the absence counts as a cut. The dean's office will be notified and the student held fully responsible. In the case of a cut, work from that class session will not be accepted. Attendance counts for 20% of the student's grade. Students are academically penalized for unexcused absences.
***Class attendance at St. Francis Prep is a major priority. All students are required to complete all required work even if they are absent. If a student is absent from class 1 time for any given quarter, this is considered excessive absence. This results in a mandatory 5 point deduction from the quarterly grade. Please be advised classes missed due to lateness or early dismissal is included in this group.
- Once the bell sounds you are not permitted to leave the room for any reason unless, permission is granted by the teacher. Do not ask the teacher for permission to go to your locker - the answer will always be no.
When the bell sounds for the completion of class no one is to leave their seats until the instructor dismisses the class.
Rule 2: Respect
RESPECT is a major rule in this course. You must have respect for your overall work in appearance and attitude. You must also have respect for your fellow students and the instructor. Plus a respect for the classroom.
Classrooms must be clean from all materials and garbage before class will be dismissed. There is to be no mistreatment or vandalizing to the classroom, furniture, equipment and materials. Each student will have a classroom job which counts towards the participation grade.
Rule 3: Electronic Devices
IPads and cell phones are permitted in the classroom. On task classroom usage is allowed. Research, computer art programs, and programming assignments are required. Students are to be on task with their electronic devices – off task misusage is not permitted. Texting, music and games are not allowed. Failure to follow school policy results in detentions. Please see school calendar for cell phone rules and procedures. If a cell phone is visible or in use for a non related classroom activity, the following actions will take place - see Rule Breaking Procedure below.
*You may use an I Pad to take class notes.
Classroom Rules
No throwing of ANYTHING.
Do not get out of your seat without permission/Sit in your assigned seat.
Do not touch the smart board without permission from the teacher.
No Profanity or vulgar language. Teasing and bullying will not be tolerated.
No leaving the room to go to your locker or anywhere else in the building, besides the restroom. DO NOT ASK ME TO GO TO YOUR LOCKER, THE ANSWER WILL ALWAYS BE NO.
-Rule Breaking Procedure
The rules are in place to ensure the productivity and safety of the students. A strict policy is enforced by Mrs. Buccino if a student breaks a rule.
1. First offence - a verbal warning
2. Second offence - student will speak to Mrs. Buccino after class
3. Third offence - a phone call home and detention
4. Fourth offence - a meeting with the dean and/or parents
****PLEASE NOTE – STUDENTS MAY NOT WORK ON PROJECTS IN THE ART WING DURING FREE PERIODS DUE TO FIRE CODES AND REGULATIONS. A DESIGNATED AREA HAS BEEN PROVIDED BY THE SCHOOL, IN THE MEZZANINE OF THE LIBRARY FOR STUDENTS TO WORK DURING FREE PERIODS FROM 7AM-4PM.
GRADING
Quarter grades are determined by:
PROJECTS
HOMEWORK
CLASSWORK
CLASS NOTES
PARTICIPATION
*Participation…….
Participating in class discussions
Be prepared for class
Working on task in class
Behavior
Keeping work area clean
Final grade is determined by:
EACH QUARTER………22%
EXAM GRADE………….12%
Exam grade is determined by:
MID-TERM MUSEUM ASSIGNMENT, DIGITAL PORTFOLIO, FINAL PROJECT, PRESENTATION
Project, homework and class work grades are determined by:
100% = excellent and all completed.
99% = very good
89% = satisfactory
50% = poor, half completed.
25% = one quarter completed.
0% = missing
Seminars and College Visits
Throughout the year college representatives and individuals in different art fields make presentations. Students hear about various art colleges and have the opportunity to present their portfolio of art work for invaluable feedback. The class will also participate in a college visitation.
Portfolio Prep and Letters of Recommendation
Mrs. Buccino will help students prepare, photograph their portfolios for college entry. Please allow one week notice in advance.
For letters of recommendation please allow at least one week notice. Please fill out an Art Department recommendation form prior to requesting a recommendation. Be sure to include all forms and information.
Communication with Parents and Students
Power School - Parents and students must register with Power School to keep track of student grades and progress. Please check grades on a regular basis, at least once a week.
MySFP- Students must register with MySFP for notes and communication with Mrs. Buccino. If you are registered with MySFP you will receive all class emails and text messages.
Meetings - Mrs. Buccino is available to students for a one on one meeting to discuss grades and progress at anytime throughout the semester. Please see or e-mail Mrs. Buccino to schedule an appointment.
Google Classroom – Students are required to register for Google Classroom and join the ADP class. Assignments, grades and class information will be posted on a daily basis.
Class Web Site-This class has its own page on the St. Francis Prep Web site. Course outlines are available to view. (Please note – this year the class is moving away from the web site and using Google Classroom in its place – the class web site can still be used for class information and to email Mrs. Buccino )
E-Mail - Parents and students are welcome to e-mail Mrs. Buccino at any time regarding issues with this class. This is an excellent way for parents and students to check up on grades and missing assignments. jbuccino@sfponline.org
Phone Calls - If any problems occur throughout the semester, feel free to speak with Mrs. Buccino. (718)423-8810 ext. 218. Please e-mail Mrs. Buccino to request a phone call. Mrs. Buccino will call you as soon as possible.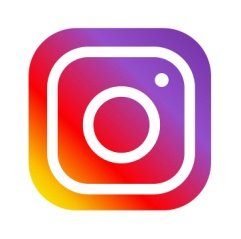 INSTAGRAM - - Please follow the Saint Francis Prep Art Department on Instagram. The art faculty updates Instagram on a daily basis with photos and happenings in the department. We capture special projects, class trips, art department events and all of the fun that goes on in the art wing! SFP_ART
First Homework assignments….
Read and sign (student and parent/guardian) course requirements. Upload the signature page onto google classroom.
Register at MySFP for Advanced Drawing and Painting and Jr. Sr. Art Classes
Parents and students sign return portfolio sheet
Register for Google Classroom
Bring in ALL ART WORK COMPLETED DURING THE PAST TWO YEARS, including sketches/sketch books for next week.
Finish Alcohol Ink Assignment
Provide a copy of your schedule.
Contacts
Place two telephone numbers (cell and home) and e-mail addresses in the space provided so that you will have a way to contact classmates for missing assignments.
1.Name:________________________________
Home Number:__________________________
Cell Number:____________________________
E-Mail:_________________________________
2. Name:________________________________
Home Number:__________________________
Cell Number:____________________________
E-Mail:_________________________________
Program these numbers in you cell phone now
Where can I find Mrs. Buccino?
1. 7:00 am – 8:30am art office or W322
2. H period (Fall only) Teaching Architecture in W322
2. During the day – see Mrs. Buccino's schedule posted in every art class room or on the art office door.
3. Cor in Art Office
4. After school in art office or W320 on Wednesdays X Period
Supplies
For the first semester (drawing segment of this course), the art supplies are given to the students. In the second semester (painting segment), students purchase painting supplies from Blick. A supply list will be provided in December and a representative from Blick will come to Prep to sell painting kit supplies to students.
The following supplies are needed the first week of the course:
- 1 Portfolio 18"x 24"(does not have to be leather) Do not buy cardboard portfolio.
* If there is financial need, a student may borrow a portfolio case for the semester. Please see Mrs. Buccino to obtain a portfolio responsibility form.
Supply Rules
Do not share supplies.
Keep your supplies labeled.
Keep your supplies in good condition, they will last for years!
Keep receipts.
Do not open supplies until inspected by Mrs. Buccino.
If you have any questions or problems with purchasing materials please ask me for help!
*If financial assistance is needed at any time throughout this course please see Mrs. Buccino.
Blick Art store - http://www.dickblick.com/stores/newyork/carleplace/
Address:
168 B Glen Cove Road
Carle Place, NY 11514
Phone: (516) 248-1555
Store Hours: Mo-Sa: 10-8 Su: 11-7
Order on line…..
Blick art supplies - http://www.dickblick.com/
It is the student's responsibility to contact my office at extension #218, or see me after class to schedule an appointment to discuss grades or any other issue regarding the class.
I have read and understand this course outline.
Signature of Parent/Guardian Signature of Student
_________________________ ______________________
*If you have any questions regarding this outline please contact Mrs. Buccino at extension #218.
*Parents and students may email Mrs. Buccino at any time regarding questions pertaining to this class.
.
.
Files
Links