Latest Updates
Files
Links
Department Resources
Welcome to Junior English!!!
*Have a notebook by 9/10!
*Purchase Sue Monk Kidd's novel The Secret Life of Bees and read Chapter One for 9/17! Bring the book with you that day, and , as always, be ready for a little reading quiz!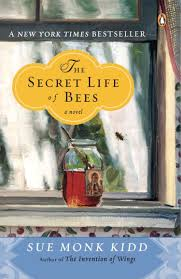 *Read Chapter 2 and Chapter 3 for 9/24! The novel just keeps getting better!...always be ready for a reading quiz...
*As you read, remember to continue noticing and making note of interesting images, diction, and ideas, just like we did in class!
*The PSAT is coming up on October 10th; you will be familiar with the test and all set to take it by then! Most juniors take the actual SAT in March or May... There will be a visit from the Guidance Dept. about it on 9/19, but you have already seen the two types of PSAT questions in class: reading comprehension and writing and language.
*Your first vocabulary/grammar quiz is Day Four, 9/21; be ready! The words are from Unit 1, Level F; we went over them on two separate days in class...know the definitions!
*Next Bees readings: finish Chapter 4 for Wed., 9/26, and then read 5,6, and 7 for the following Monday, 10/1! Also on 10/1, bring the inner PSAT booklet that you received on the day of the Guidance Visit!
*Don't forget to bring the responses to that Bees worksheet from Friday, unless you handed it in at the end of class!
*A personal response essay will be explained/written in class on 10/15...
it's worth 50pts. These will be returned on 10/23.
*Next vocab./grammar quiz is now 10/29...then 11/5.... The first second quarter vocab quiz is 11/14. After that, we will return to Day Four quizzes!
*Finish Chapter Eight and read Chapter Nine for 10/9...remember that 10/10 is PSAT day...no classes and not a day of the cycle.
*Finish Chapter 10 and read 11 for Friday, 10/12! The next two readings will be Chapter 12 for 10/15 and then Chapters 13 and 14 for 10/22. Always be ready for a quiz.
*When we finish reading and discussing Bees, there will be an in-class literary essay test on the novel. This will now be 10/26.
*The next major work is The Things They Carried, by Tim O'Brien. Obtain a paper copy by 10/30 for use in class...even if it's a library copy! Bring it with you on 10/30!...
*Read the chapter called "The Sweetheart of the Song Tra Bong" for 11/6... This is your last 1st Quarter grade.
*Read "Church"and "Style" for 11/8. They are both extremely short!
______________________________________________________________________________________________________________________________
*Your first second quarter grades are the vocab quiz on 11/14, and "Ghost Soldiers" for 11/16. Those of you who have been doing well, keep it up!...and those who haven't been doing as well as you'd like- this is a good time to make a fresh start. Read "Ghost Soldiers"!
*If you were absent on 11/13, please be aware that we read the chapter "Night Life" in class. Read it on your own, and get notes! We will start "In the Field" in class 11/15, and then you should finish it for 11/19.
*Your assignment for 11/26 is to read the chapter called "The Things They Carried"! We will be reading "The Lives of the Dead" in class together.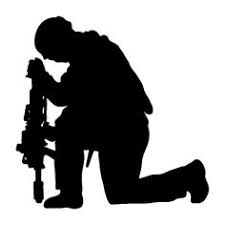 *Read "Speaking of Courage" for Thursday, 11/29, and then "Field Trip" for 12/5. The essay on the novel will be during the hour period on 12/11.
*Don't forget about the optional Poetry Out Loud and Things/personal essay assignments!
*Next Day Four, 1/4, no quiz...we will go over the words in Unit Ten....the last vocab./grammar quiz of the second quarter is Day Four, 1/15.
*Have a hard copy of Arthur Miller's play Death of a Salesman in class on 12/14!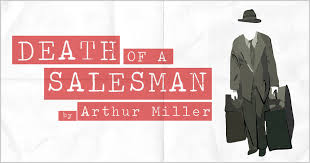 *For Monday, 12/17, read from the start of Act One to where the characters Happy and Biff come in...Biff says, "What's the matter?" and Happy says,"Listen!"
*We will read and discuss Act One during the week of 12/17- 12/20.
*Over the break, finish anything that's left of Act One, and start Act Two... for 1/3, read up to the entrance of the character named "Stanley." When you see his name appear in Act Two, stop there.
*Hold on to your PSAT booklets and answer sheets. We will go over them at some point in January or February.
****** Happy Holidays!! *****
*Keep bringing Salesman to class every day!
*We will start taking a closer look at the Regents exam on 1/11...
*Finish reading Act Two for 1/14. There is no vocab quiz on the 15th...there will be a Sales test on the 17th. It's your last 2nd quarter grade.
_________________________________________________________________________________
*The Great Gatsby, by F.Scott Fitzgerald, is the next major work you will need. Bring it on Tues.,1/22, and Thursday, 1/24.
*There is a reading assignment for 1/28; finish Chapter One!
*For the hour on Wed., 1/23, bring your index card with your debatable question and 4 article titles/authors: 2 "pro" and 2 "con"!
*Third quarter vocab quizzes start on 1/25, with a quiz on Unit 11 and grammar...the quiz on Unit 12 is on 2/1...the Unit 13 quiz will be Friday, 2/8!
*Finish to the end of Chapter Three in Gatsby for Tuesday, 2/5! We will start Chapter Four together in class. Please finish Chapter Four and then read Chapter Five for Monday, 2/11.
*Finish Chapter 6 and read Chapter 7 for 2/25, the Monday after the break! We will continue to discuss and read the novel in class the first week back.
*Optional 30-point assignment: due Monday, 2/25. As I described in class, compose a well-written paragraph explaining what mythological "Sirens" are, and how they relate to The Great Gatsby. Cite any sources, use a strong topic sentence, and include at least two direct quotes from the novel to help illustrate the connection.
*On 2/29 you will get the practice Regents essays back, and we will review and prep for the SAT. Many of you are taking it in March!
*For 3/4, read to the end of Gatsby.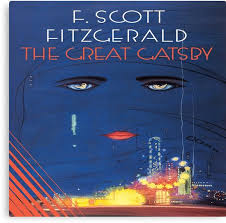 *There will be a Gatsby in-class essay on 3/12...and the next work we are reading is Lorraine Hansberry's play A Raisin in the Sun! Have a copy by 3/14! The Catcher in the Rye will be after that, along with a section on poetry...
*Finish Scene One of Raisin for 3/19! We will go over that and read more in class from 3/19-3/21. Finish to the end of Act Two, scene one, for 3/25.
*Optional Paragraph: due on 3/19. In A Raisin in the Sun, there is an important allusion to the mythological character Prometheus. Look up this character, and write a paragraph in which you explain who he is and what he's famous for doing. Include reasons that Prometheus can be viewed in either a positive or a negative way. Explain your reasoning. Use a strong topic sentence. Cite the sources you use. (30pts.) (Below is the statue of Prometheus right here in NYC's Rockefeller Plaza! You may have seen it and not even realized who it was!)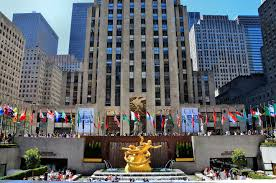 ______________________________________________________________________________________________________________________________________
*We will continue Raisin in the Sun as the fourth quarter begins...finish Act II, scene three for Monday, 4/1!
*Finish the play for 4/9...the Raisin essay will be 4/11. Bring your Gatsby essay with you to class on 4/11.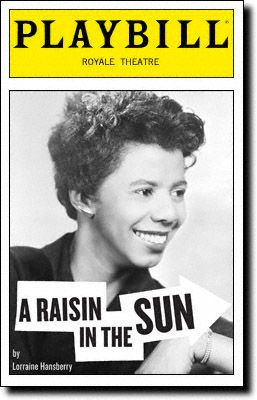 *Catcher in the Rye, by J.D.Salinger, is next, along with some poetry! You will be starting Catcher over the Easter break; bring it to class on 4/17, and then read to the end of Chapter 7 for 4/29!
*Responses to the classwork questions for chapters 1-7 are due at the end of class on Wed., 5/1.
*The next vocabulary review quiz is Wednesday, 5/15, on units 13-15. This will be the last vocabulary quiz of the year!
*Read up to the end of Chapter 11 in Catcher for Monday, 5/6. We will cover Chapter 12 in class, then read 13 to the end of 16 for 5/9.
*Read 17 to the end of 20 for 5/13. Quiz on 13-20 that day!
*Chapters 21 & 22 are due 5/17, and you should finish the novel for Wednesday, 5/22.
*The Regents Part Threes have been returned; please let me know if you want to go over them!
*Your last 100pt. grade of the year will be a Catcher essay on May 29th...
*Your OPTIONAL 4th quarter 30pt. grade is to write a literary paragraph, as I explained in class, in answer to the question: "Would J.D.Salinger's novel The Catcher in the Rye be better without Chapter 26?" Your response should be one literary paragraph that brings in some specific information from the novel for support, including at least one quote. This is due Monday, 6/3!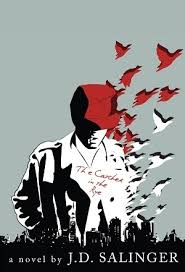 *Your Regents exam is on June 19th! Come in at regular time, 8:25, in uniform, with black or blue pens, ready to go!
Part One: Reading Comprehension/Multiple Choice...
Part Two: Persuasive Essay/ DBQ...
Part Three: Literary Essay....
...then good luck with your other exams, and have a great summer!
__________________________________________________________________________________