Latest Updates
Files
Links
Department Resources
Welcome to Junior English!!!
*Have a notebook by 9/10!
*Purchase Sue Monk Kidd's novel The Secret Life of Bees and read Chapter One for 9/17! Bring the book with you that day, and , as always, be ready for a little reading quiz!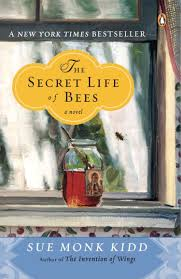 *Read Chapter 2 and Chapter 3 for 9/24! The novel just keeps getting better!...always be ready for a reading quiz...
*As you read, remember to continue noticing and making note of interesting images, diction, and ideas, just like we did in class!
*The PSAT is coming up on October 10th; you will be familiar with the test and all set to take it by then! Most juniors take the actual SAT in March or May... There will be a visit from the Guidance Dept. about it on 9/19, but you have already seen the two types of PSAT questions in class: reading comprehension and writing and language.
*Your first vocabulary/grammar quiz is Day Four, 9/21; be ready! The words are from Unit 1, Level F; we went over them on two separate days in class...know the definitions!
*Next Bees readings: finish Chapter 4 for Wed., 9/26, and then read 5,6, and 7 for the following Monday, 10/1! Also on 10/1, bring the inner PSAT booklet that you received on the day of the Guidance Visit!
*Don't forget to bring the responses to that Bees worksheet from Friday, unless you handed it in at the end of class!
*A personal response essay will be explained/written in class on 10/15...
it's worth 50pts. These will be returned on 10/23.
*Next vocab./grammar quiz is now 10/29...then 11/5.... The first second quarter vocab quiz is 11/14. After that, we will return to Day Four quizzes!
*Finish Chapter Eight and read Chapter Nine for 10/9...remember that 10/10 is PSAT day...no classes and not a day of the cycle.
*Finish Chapter 10 and read 11 for Friday, 10/12! The next two readings will be Chapter 12 for 10/15 and then Chapters 13 and 14 for 10/22. Always be ready for a quiz.
*When we finish reading and discussing Bees, there will be an in-class literary essay test on the novel. This will now be 10/26.
*The next major work is The Things They Carried, by Tim O'Brien. Obtain a paper copy by 10/30 for use in class...even if it's a library copy! Bring it with you on 10/30!...
*Read the chapter called "The Sweetheart of the Song Tra Bong" for 11/6... This is your last 1st Quarter grade.
*Read "Church"and "Style" for 11/8. They are both extremely short!
______________________________________________________________________________________________________________________________
*Your first second quarter grades are the vocab quiz on 11/14, and "Ghost Soldiers" for 11/16. Those of you who have been doing well, keep it up!...and those who haven't been doing as well as you'd like- this is a good time to make a fresh start. Read "Ghost Soldiers"!
*If you were absent on 11/13, please be aware that we read the chapter "Night Life" in class. Read it on your own, and get notes! We will start "In the Field" in class 11/15, and then you should finish it for 11/19.
*Your assignment for 11/26 is to read the chapter called "The Things They Carried"! We will be reading "The Lives of the Dead" in class together.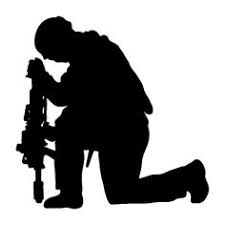 *Read "Speaking of Courage" for Thursday, 11/29, and then "Field Trip" for 12/5. The essay on the novel will be during the hour period on 12/11.
*Don't forget about the optional Poetry Out Loud and Things/personal essay assignments!
*Next Day Four, 1/4, no quiz...we will go over the words in Unit Ten....the last vocab./grammar quiz of the second quarter is Day Four, 1/15.
*Have a hard copy of Arthur Miller's play Death of a Salesman in class on 12/14!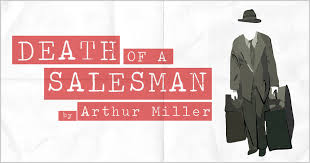 *For Monday, 12/17, read from the start of Act One to where the characters Happy and Biff come in...Biff says, "What's the matter?" and Happy says,"Listen!"
*We will read and discuss Act One during the week of 12/17- 12/20.
*Over the break, finish anything that's left of Act One, and start Act Two... for 1/3, read up to the entrance of the character named "Stanley." When you see his name appear in Act Two, stop there.
*Hold on to your PSAT booklets and answer sheets. We will go over them at some point in January or February.
****** Happy Holidays!! *****
*Keep bringing Salesman to class every day!
*We will start taking a closer look at the Regents exam on 1/11...
*Finish reading Act Two for 1/14. There is no vocab quiz on the 15th...there will be a Sales test on the 17th. It's your last 2nd quarter grade.
*The Great Gatsby, by F.Scott Fitzgerald, is the next major work you will need. Have it by the 23rd.
*Third quarter vocab quizzes start on 1/25, Day Four, with a quiz on Unit 11 and grammar.