Latest Updates
Files
Links
Department Resources
Welcome to Spanish II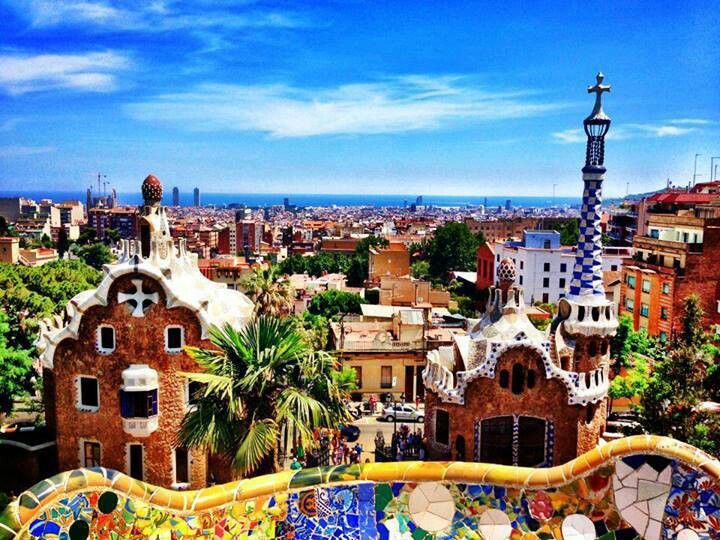 Coming Up!
Oral Exam Wednesday & Thursday , December 5 & 6
Las Navidades en los Países Hispanohablantes
Christmas in Spanish-Speaking Countries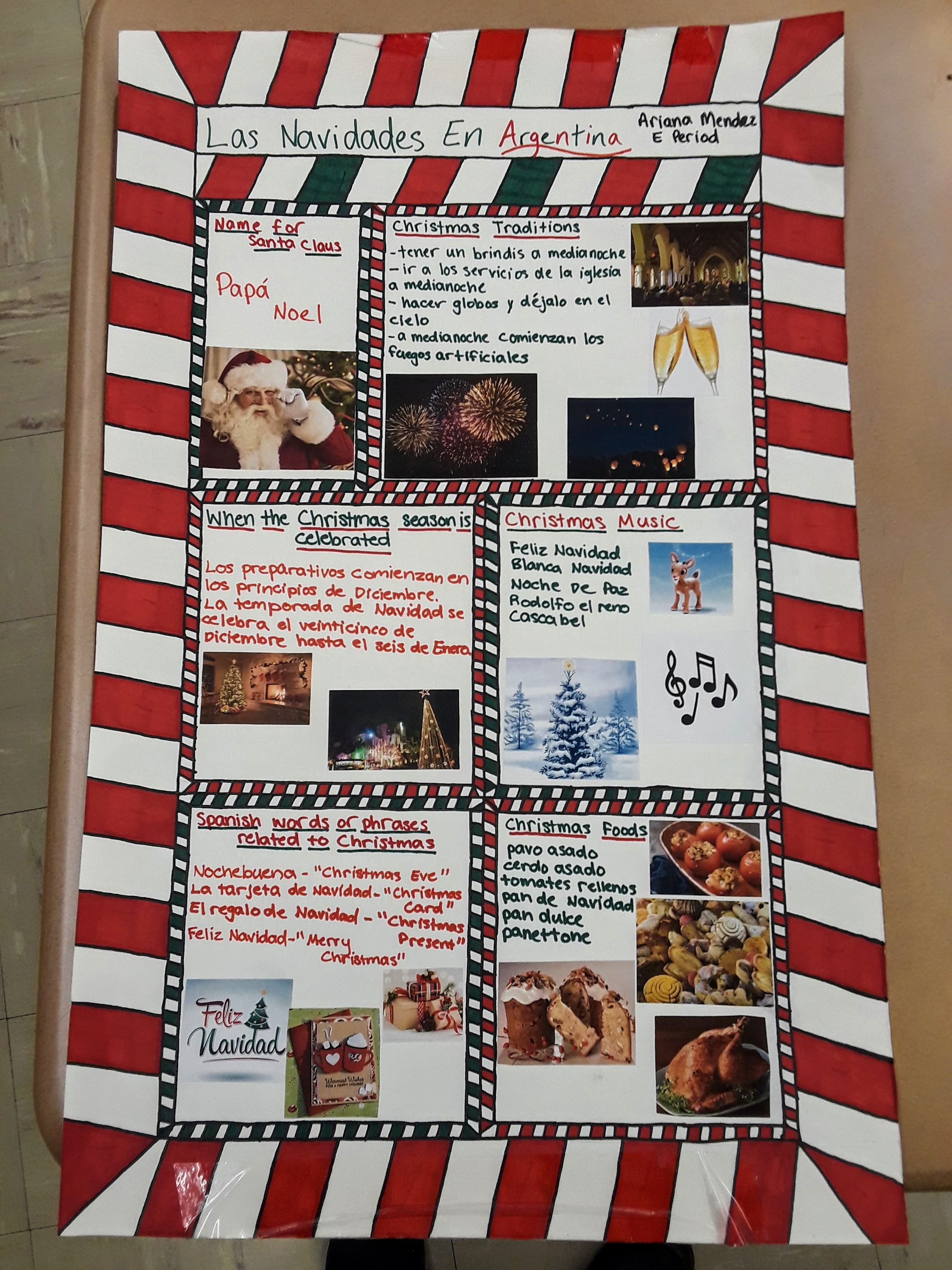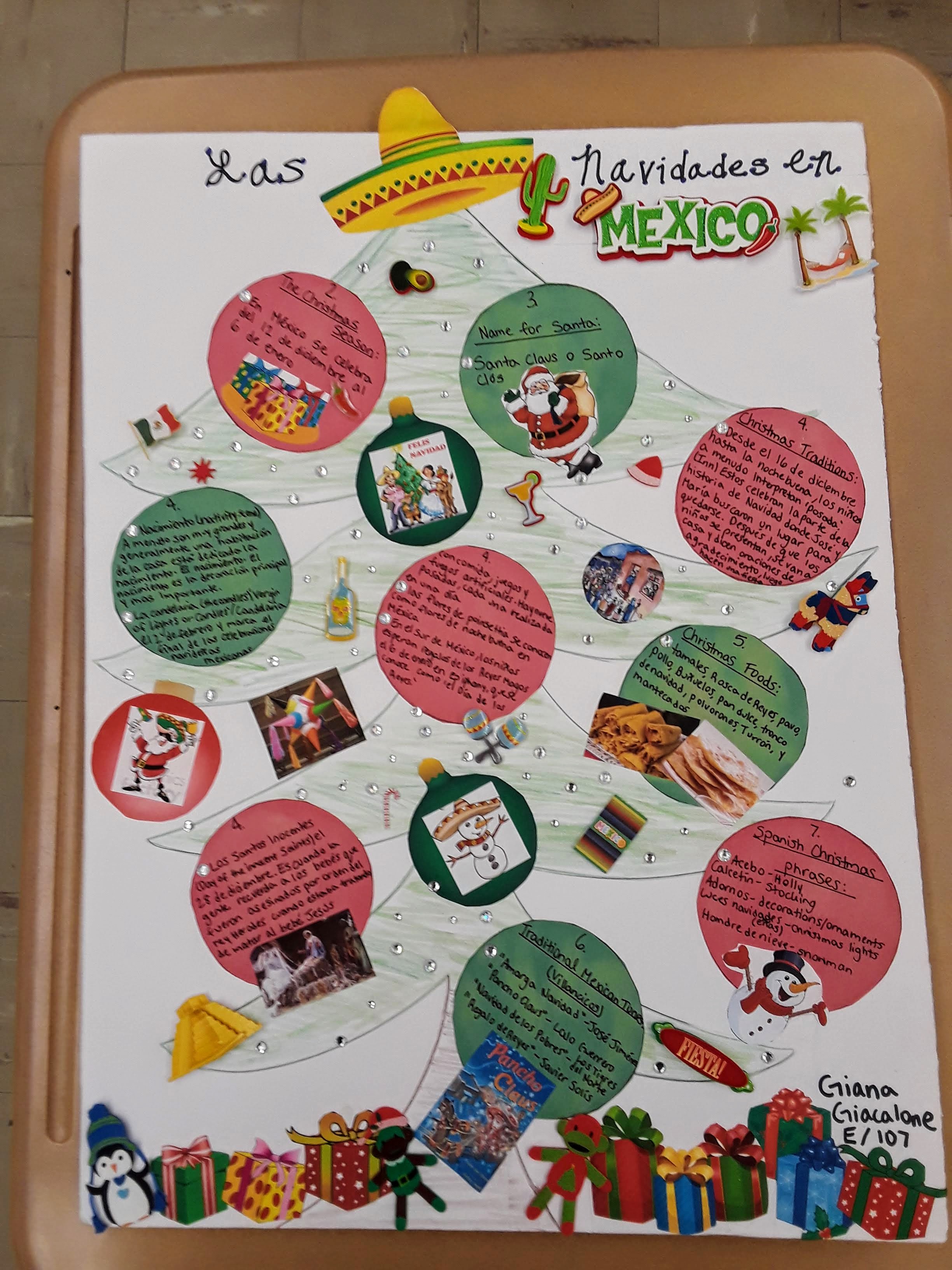 Directions: Create an Infographic on how Christmas is celebrated in your assigned Spanish speaking country. At least one (1) color picture must accompany each category, and all of the information must be written in Spanish. Along with a title heading, the Infographic must include the following information with headings:
[Name of gift giver] - The name for Santa Claus in your country and/or any other "gift giver."

Tradiciones Navideñas - What are the Christmas traditions in your country.

La Temporada Navideña - When does the Christmas season begin and when does it end?

Música Navideña - What Christmas music does your country listen to? What special names are there for their Christmas music? Does the country produce any specialized genre of Christmas music?

Frases Navideñas - What are some Christmas phrases or new Spanish vocabulary you learned while researching this project?

Comida Navideña - What are some typical Christmas foods enjoyed in your country?
Grading Criteria: This project is worth 200 points. 50% of the grade will be based on the visual presentation and 50% on the oral presentation. Each grade will be based on the following criteria:
Visual Presentation:
Does the project contain all of the elements outlined above? Does it have a title heading (e.g. Las Navidades en Cuba)? Does it have all the category headings (e.g. Música Navideña)? Is their information for each category? Is there a color picture for each category? Is everything written in Spanish?

Is the information accurate? Was the information properly researched?

Is the infographic visually appealing? Is it colorful? Was it constructed with care?
Oral Presentation:
Is the information on the infographic expressed clearly in Spanish? Is the student heard clearly? Is the student speaking at a volume and speed that makes it easy for the class to hear? Is it evident that the student practiced their Spanish pronunciation?

Is it clear from the explanations in English that the student researched each category well?
Extra Credit: Is there evidence that the student research led to an experience of any of the topics? Did the student present a visual project that was chosen to be displayed?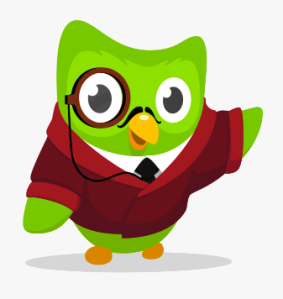 Duolingo Assignment
100 Points New Duolingo Assignment
Due December 8 11:59 PM. No Extensions.
Thank you! And, welcome to Spanish!
Links
Department Resources