Latest Updates
Files
Links
Department Resources
WELCOME to class!
If there are any questions, please email me at dshmerykowsky@sfponline.org
Earn MAJOR Extra Credit this Quarter by attending the ANNUAL ARTS SPRING FESTIVAL!
When you go, sign in at the front desk under my name. This is OFFICICAL attendance for the event.
PLEASE MAKE SURE YOU SAY HELLO TO ME AND DO NOT LEAVE! Please check out EVERYTHING!
(EVEN IN THE AUDITORIUM!)
It will count as an additional 100 point grade to add into your average!
Tickets may be purchased AT THE DOOR. ($5)
Please ask ANY questions
BRING FAMILY AND FRIENDS! J
Remember, bring in CLOSED SNACKS and GINGER ALE, (NO REFRIGIDATION REQUIRED) for EXTRA CREDIT AS WELL! (1pt EACH ITEM and not a single serving item!)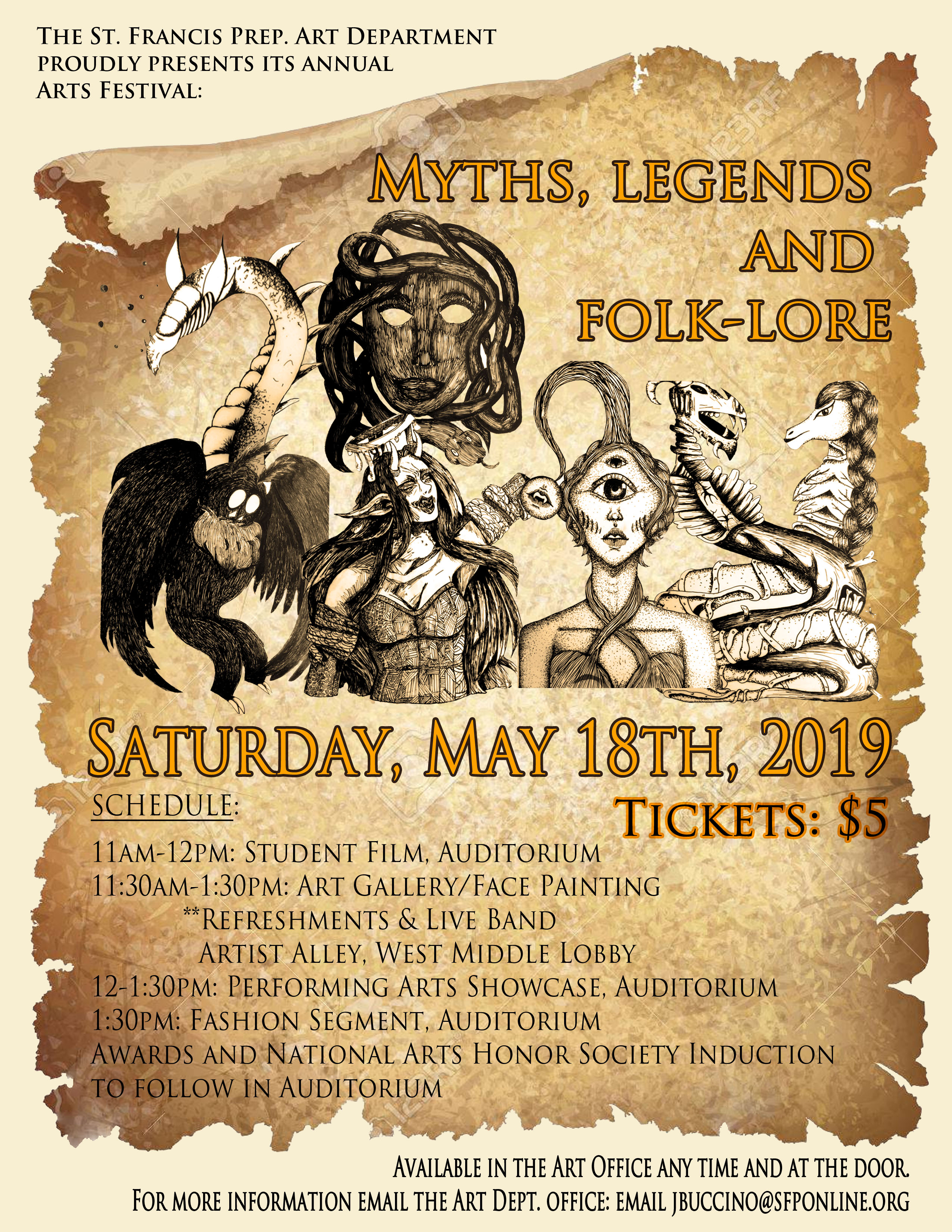 HOMEWORK:
TOMORROW, (Thursday), at the start of class, you will have a 25 multiple choice test based on INDESIGN. These 25 points (1pt each) go towards your overall FINAL GRADE.. Please study the take-home homework regarding InDesign.
ALSO REVIEW....
-Typography: Alignments, terms (kerning, tracking, leading, baseline, serif vs sans serif.....), cap height vs mean vs x height.
-Editorial Anatomy: What is a kicker, deck and pull quote?
Personal Logotypes are already DUE.
Corporate Idenity (PRINTED AND MOUNTED) due at the end of class on 5/17.
Please email me with ANY questions.
dshmerykowsky@sfponline.org