Latest Updates
Files
Links
Department Resources
Welcome to A.P. Literature!!!
*The Slaughterhouse-Five Summer Reading Test will be 9/10!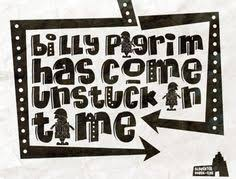 *Have a notebook by 9/11! Make sure you have read How to Read Literature Like a Professor - the Revised Edition- by 9/11! We will start a conversation about some of Foster's key points right away!
*For Monday, 9/17, reread and annotate the short story "The Garden Party," by Katherine Mansfield. You can find it right at the start of Chapter 27 in How to Read Literature... Consider its meaning, and consider how the author is conveying meaning.... Consider any similarities it might have to SL-5....be ready for a quiz Monday! The "extra credit" for annotating will be added to the quiz scores soon.
*The SL-5 / "Garden Party" in-class essay test will be 9/21... All make-up essays will be 9/26 due to shortened periods Monday and Guidance Visits.
*Coming up, we will move right to Tim O'Brien's The Things They Carried. You should have a copy from last year, but if not, make sure you get one! Read "On the Rainy River" and "The Sweetheart of the Song Tra Bong" for 9/24 (D Period) or 9/25 (F and C Periods). Bring the novel with you to class.
*Ms. Armon will be in on 9/24 (F and C Periods) or 9/25 (D Period) for a full-period Guidance Visit re: college information and issues. Have your questions ready!
*Read the short chapter "The Man I Killed" for Thursday, 9/27...read "The Ghost Soldiers" and the chapter called "The Things They Carried" for Monday, 10/1... Most of you will be rereading the "The Things They Carried" chapter. Looking forward to continued good discussions!!! :))))
*Continue bringing Things...read "In the Field" for Thurs., 10/4, -an AMAZING chapter!- and then "Speaking of Courage" and "Notes" for 10/9! (Remember- geography matters!)
*Read "Field Trip" for 10/11 :))))) ...."Lives of the Dead" and "Ambush" for 10/15, and then "Night Life" and "Love" for 10/17.
*The in-class essay on Things will be 10/19.
*Pick up the Pelican Hamlet by 10/20!
*Never looking at red and green Christmas cookies the same way again...lol...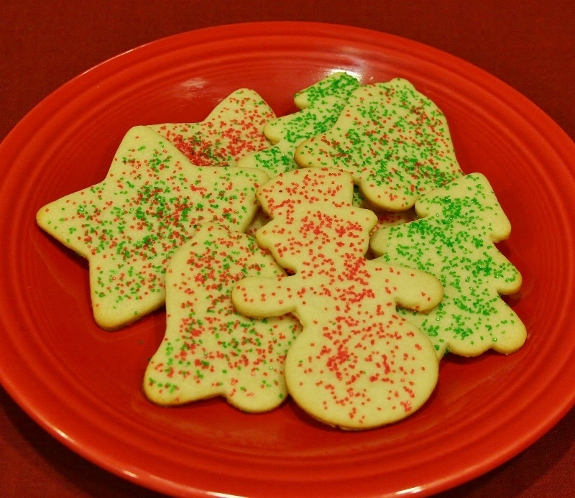 *For Wednesday, 10/24, read from page ix- "The Theatrical World"- to page xxiv of the introductory material in the Pelican Hamlet. I hope much of it sounds familiar! Be ready for some questions about the reading, and bring the play with you to start Act One together in class!! :))))
*For Monday, 10/29...finish Act One!
*For Monday, 11/5...finish Act Two. A theater group arrives at Elsinore, and Hamlet's next soliloquy is at the very end of the Act...expect a quiz. Consider what you read at the end of Act Two on its own, as well as in the context of the play as a whole.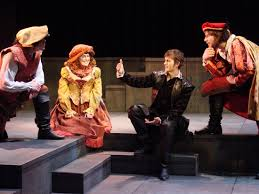 "The play's the thing/ Wherein I'll catch the conscience of the king...."
*Be ready to write an AP-style Section Two poetry essay during the next hour period: D on 11/8, C and F the following week. This will count as a grade for the second quarter.
*Finish Act Three of Hamlet for 11/13! See whether Hamlet "catches the conscience of the king"!
*Finish Act Four for 11/19... and reread Chapter 5- "When in Doubt, It's Shakespeare"- from How to Read Literature like a Professor -for Wed., 11/21!
*For Monday, 11/26...read Act V, scene one, and read/annotate/think about "The Love Song of J. Alfred Prufrock," by T. S. Eliot, for Wednesday, 11/28...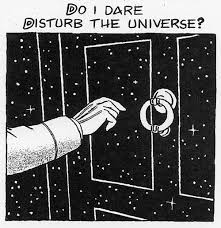 *Concept Map for Hamlet due 12/3...it's a great way to clarify and organize your thoughts about this play! It's worth 50 points.
*The Hamlet essay is 12/6!! "...the rest is silence."
*Don't forget books for the St. Mary's Hospital Book Drive! You can bring them to class until the 19th, and we'll collect them before we bring them up to the library!
Thanks to everyone who has already contributed!
*Read just the epigraph and Chapter One of Jamie Ford's wonderful novel Hotel on the Corner of Bitter and Sweet for Monday, 12/10. Read to the end of pg.18 for Wed., 12/12, and to the end of pg. 60 for Monday, 12/17!
*Read pp.61-71 in Hotel for Thursday, 12/20...and then to pg. 207 over the break...enjoy!
*Finish the novel for 1/10.
***** Have safe and happy holidays!!! *****
Build a Hamlet snowman....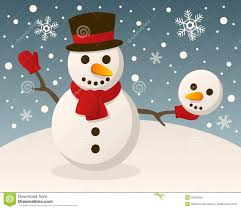 _____________________________________________________________________________________________________________________________
*Hotel should be finished by 1/10! "Who knew what else he might find if he looked hard enough? .."
*Hotel essay on the 22nd! It's a third quarter essay...
*Charlotte Bronte's Jane Eyre is next; get the Penguin edition if you can. Read/watch the background information and only Chapter One of the novel for Monday, 1/14! We will discuss, and then finish Hotel thematic examples and discussion!...
*Read to the end of Chapter Five for Friday, 1/18!