Upcoming Games
Date
Team
Location
Opponent
12/18/2021
Cheerleading Varsity
Nassau Community College
CHSAA Competition
Away
1/15/2022
Cheerleading Varsity
St. Francis Prep
CHSAA Competition
Home
1/29/2022
Cheerleading Varsity
Hofstra University
CHSAA Competition
Away
Full Schedule
Date
Team
Location
Opponent
Result
Score
11/20/2021
Cheerleading Varsity
TBA
CHSAA Competition
Away
No Result
12/18/2021
Cheerleading Varsity
Nassau Community College
CHSAA Competition
Away
No Result
1/15/2022
Cheerleading Varsity
St. Francis Prep
CHSAA Competition
Home
No Result
1/29/2022
Cheerleading Varsity
Hofstra University
CHSAA Competition
Away
No Result
CHEERLEADING TRYOUTS-MONDAY, AUGUST 23rd
Follow us on instagram—sfpcheerleading
SCHEDULE CHANGES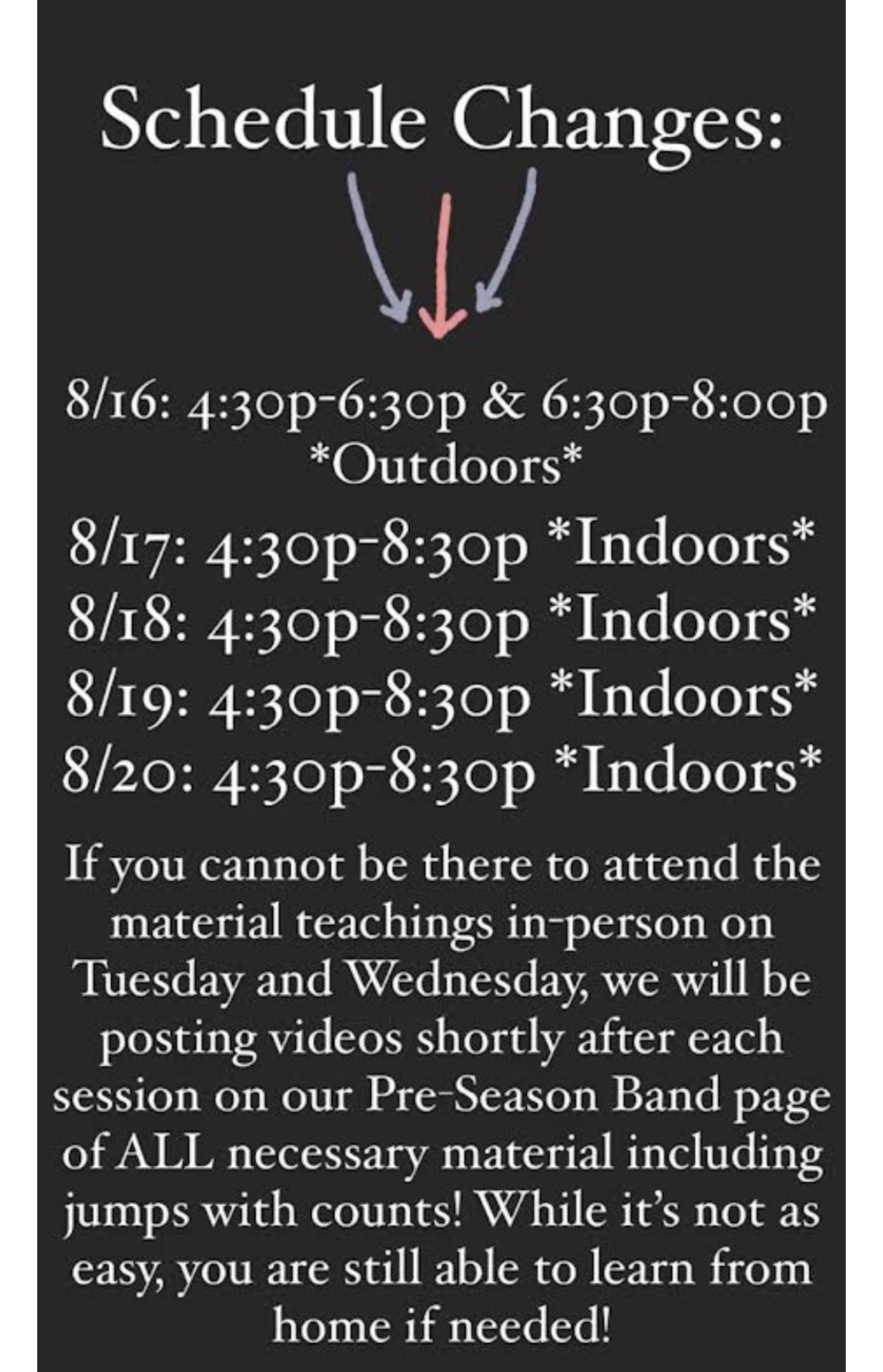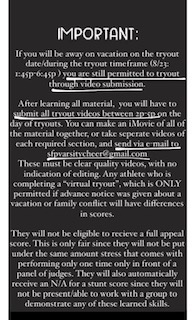 For Tryout Material Teaching:
Every tryout candidate will tryout in a group of 4. All returning members should have their groups planned by the first tryout material teaching. We will be assigning numbers for each tryout candidate over the course of the two-day material teaching. Each group's numbers will be sequential and the number you are given must be visibly worn or attached on paper or written in marker on the front of the candidate's t-shirt as this is how we will identify you for the results postings.

If you are new and do not know anyone to tryout with, or with which group you want to be placed with, the coaches are available to form groups and assist with making sure each group has the ability to stunt together. You will be told your group-mates names and e-mails to communicate with one another.

For the first time, we will be using material from the previous season, Varsity's 2020 Band Dance and Fight Song. We will also be mandating two specific stunt sequences to be shown based on the level your group signs up for, Beginner, Intermediate, Advanced, or Elite. These stunt sequences will be announced and taught on Day 2 of material teaching.

For those that have not been to any workshops by the first day of material teaching, we will offer a brief class on how to stunt for each position, flyer, base, and back-spot, as stunting will still be considered mandated even if you can only perform the most basic skill.

Each group will have an opportunity to practice stunts the following two days listed on the schedule.

Also new for this tryout, an athlete who has standing tumbling will be mandated to be incorporated into the Band Dance. Advanced tumbling/gymnastics is NOT required to make it onto either team, however, we will ask if the tryout candidate has a cartwheel, roundoff, backbend/walkover, and a forward roll, and the judges can ask to see it on the day of tryouts. For those who are not in attendance for our gymnastics sessions in July, but are present for the gymnastics showcase, the coaches will aim to work with you on the most basic tumbling skills to help you feel prepared.

Any tumbling that an athlete feels needs one-on-one attention, will have the opportunity for final critiques and assistance during the gymnastics showcase listed on the schedule. Sign-up on our Pre-Season Band App page is required to attend.

These in-person material teachings are technically considered optional, as videos of the material will be sent out/posted after everything had been taught in person for reference purposes to practice at home. However, it is strongly recommended for all candidates to be present to ask the coaches questions, see the instructions for each move step-by-step, and learn the material more in advance than you would have the opportunity for virtually.
For Tryout + Practices:
The most important aspect of tryouts is the Medical Clearance provided by the school nurse. The Sports Medical Exam Form should be submitted NO LATER than the first day of material teaching, as the nurse will have many physicals to sort through from other sports trying out the same week. The Head of the Program will receive the "Cleared List" the week prior to tryouts and the day of tryouts.

If a candidate is not on the clearance list for Cheerleading on Monday, August 23rd, or they are on the list with restrictions stating, "Not Cleared", they will not be permitted to tryout, there are no exceptions to this policy. There will NOT be a make-up tryout offered.

We expect all tryout candidates to arrive 15 minutes prior to the beginning of the first round to stretch together and review the flow of tryouts. You are expected to arrive to tryouts fully warmed up and ready to perform.

Tryouts will take place inside of the gym. Tryout candidates will wait for their group to be called in the hallway outside of the gym. There is NO watching other group's performances permitted; door windows will be covered. Talking and music should be kept to a low volume out of respect for the performing group.

Each group will only perform each section of material ONCE. If there are extenuating circumstances however, the judges may ask the group to perform twice. The dances must be performed to music, NOT to counting aloud. Each group is expected to designate one person who will call, or start, each sideline and cheer. Jumps will be performed to counts.

For the first time, we are hosting a two-round tryout which will have the potential for cuts to be made mid-way.

The first round can potentially consist of a brief interview with tryout candidates to assist the judges in making decisions.

After each performance in front of a panel of 5-7 judges, the tryout candidates will have the opportunity to eat and relax in the hallway of the school, or outside behind the cafeteria while they wait for the results to be posted. Each candidate should bring a snack or a full lunch with them. They also can walk up to Blue Bay Diner or 7-11 for food if given permission by their parent/guardian.

If a candidate does not see their number on any list posted after the first or second round, they did not advance and are dismissed from the remainder of tryouts, they should contact their parent/guardian or driving service and prepare to go home if they do not drive.

The tryout scores and results of each round are not up for discussion and decisions made by the judges are final. If an athlete or parent has a question regarding team placement, or dismissal from tryouts, an e-mail can be sent to [email protected] and a phone number can be left where the Head Coach can reach you at her earliest convenience.

The second posting will consist of the official 2021-2022 Junior Varsity and Varsity teams who will be expected to attend a team meeting which directly follows from 6:00pm-6:45pm. The contract will be handed out at this meeting and are expected to be returned the following night at the Parent's Meeting.

Scoresheets/Criteria: The material expected to be shown by each candidate is as follows: two jumps (one toe touch/double toe touch and one judge's choice), two sidelines (called at random using a stadium announcement), one cheer, Band Dance, Fight Song, Elite Dance, stunting, and physical fitness. They will be scored on the following: motion sharpness and placement, knowledge and fluidity of material, volume and vocal inflection, flexibility, timing and technique with jumps, crowd appeal/showmanship, neatness and group uniformity of attire, technique, timing, and longevity of a stunt, and strength and stamina of pushups. Tumbling, weekly workouts, and workshop attendance can either add or detract to the tryout candidates overall appeal but will not hold an individual score.




Attire: Each tryout group should aim to match as closely as possible. Judges ask that tryout candidates wear school colors, red/white/royal blue. We also ask for a t-shirt, athletic shorts, spandex undershorts, white crew socks, white sneakers, and a bow. Hair should be swept away from the candidates face, ideally in a high ponytail or bun. Red lipstick should be worn, masks will be lowered/taken off during cheering and stunting. Poms are required by returning members. We ask for nail polish that is either clear/nude, or a school color. Stickers, face tattoos, and glitter are allowed but do not apply in excess. Please wear any brace (ankle, knee, wrist) if needed to alleviate pain while stunting or tumbling.

Rules: There should be no jewelry worn. Sports retainers for new piercings are allowed. No gum is permitted to be chewed. No flip-flops, jean shorts, tank tops, lone sports bras or lone undershorts are allowed. Please do not forget if you had air-pods while practicing! An infraction of these rules will result in a deduction on that candidate's scoresheet.

If a candidate signs up to tryout but changes their mind the day of and decides not to attend, their group members should be notified and an e-mail should be sent to [email protected]




Additional Info:

Ohana Family Night: Tropical/Hawaiian Theme

Color By Grade Theme: Seniors: Pink, Juniors: Purple, Sophomores: Yellow, Freshmen: Green

Old McDonald: Seniors: Cowboy/Farmer, Juniors: Chickens, Sophomores: Pigs, Freshmen: Cows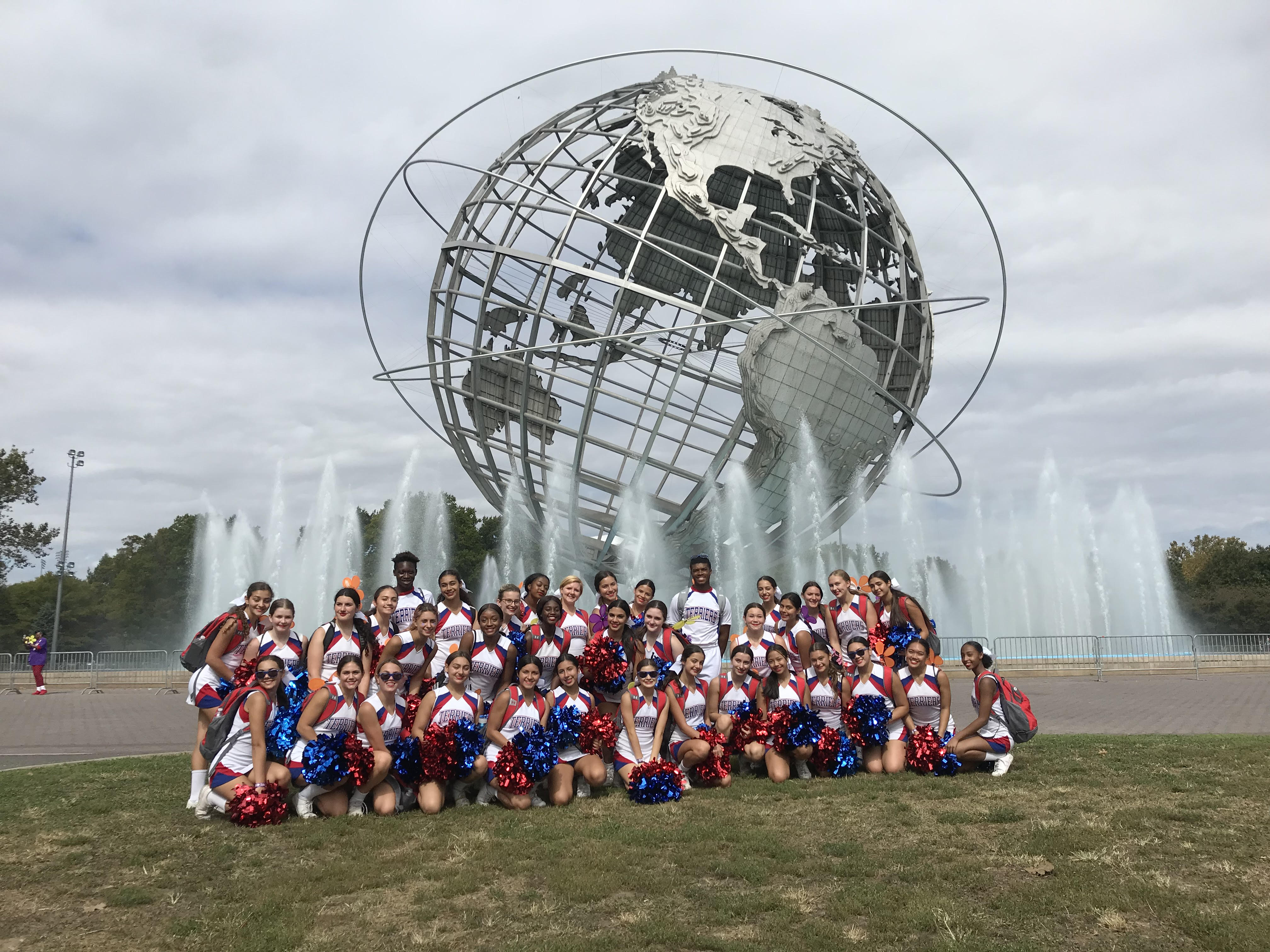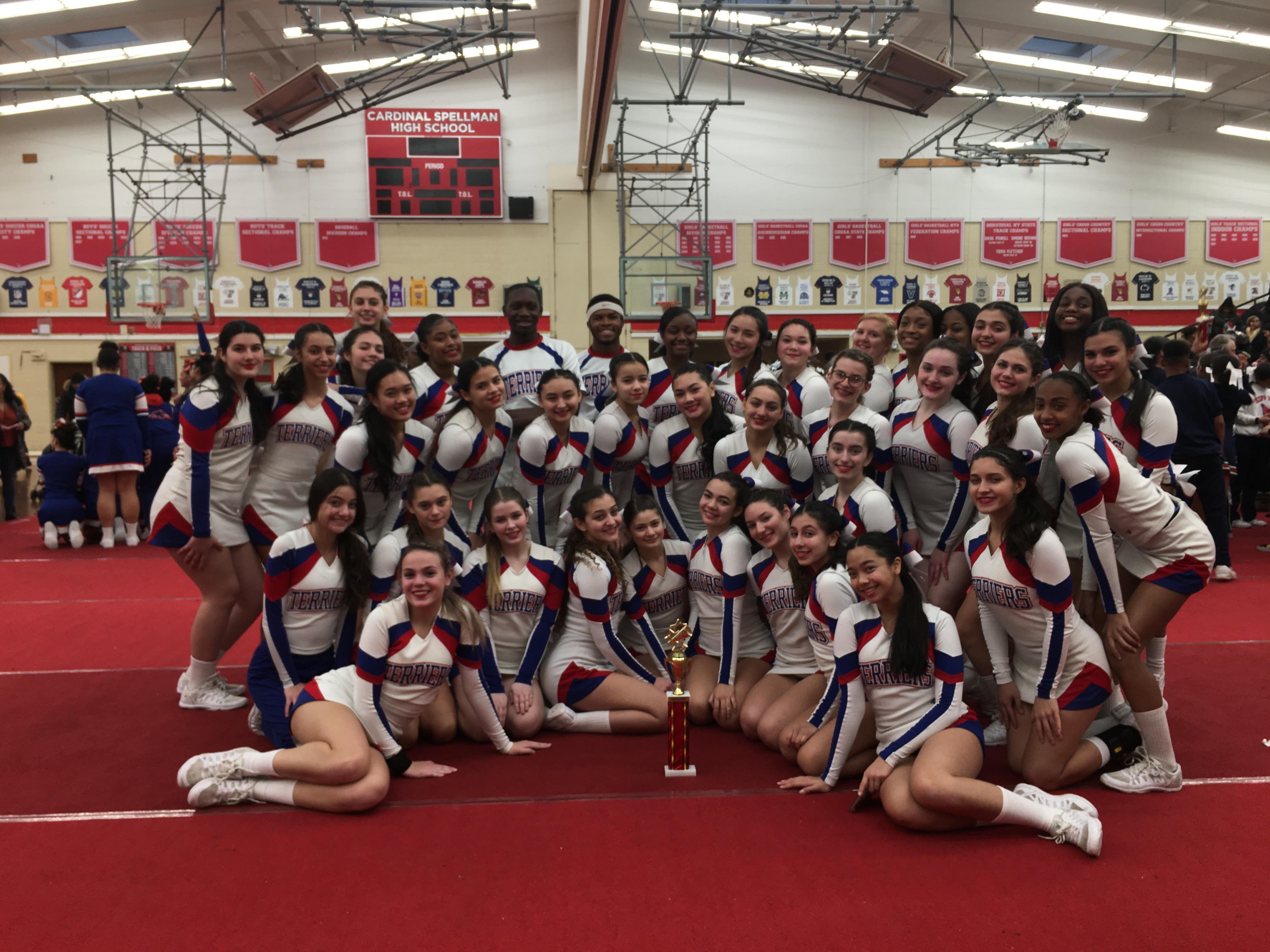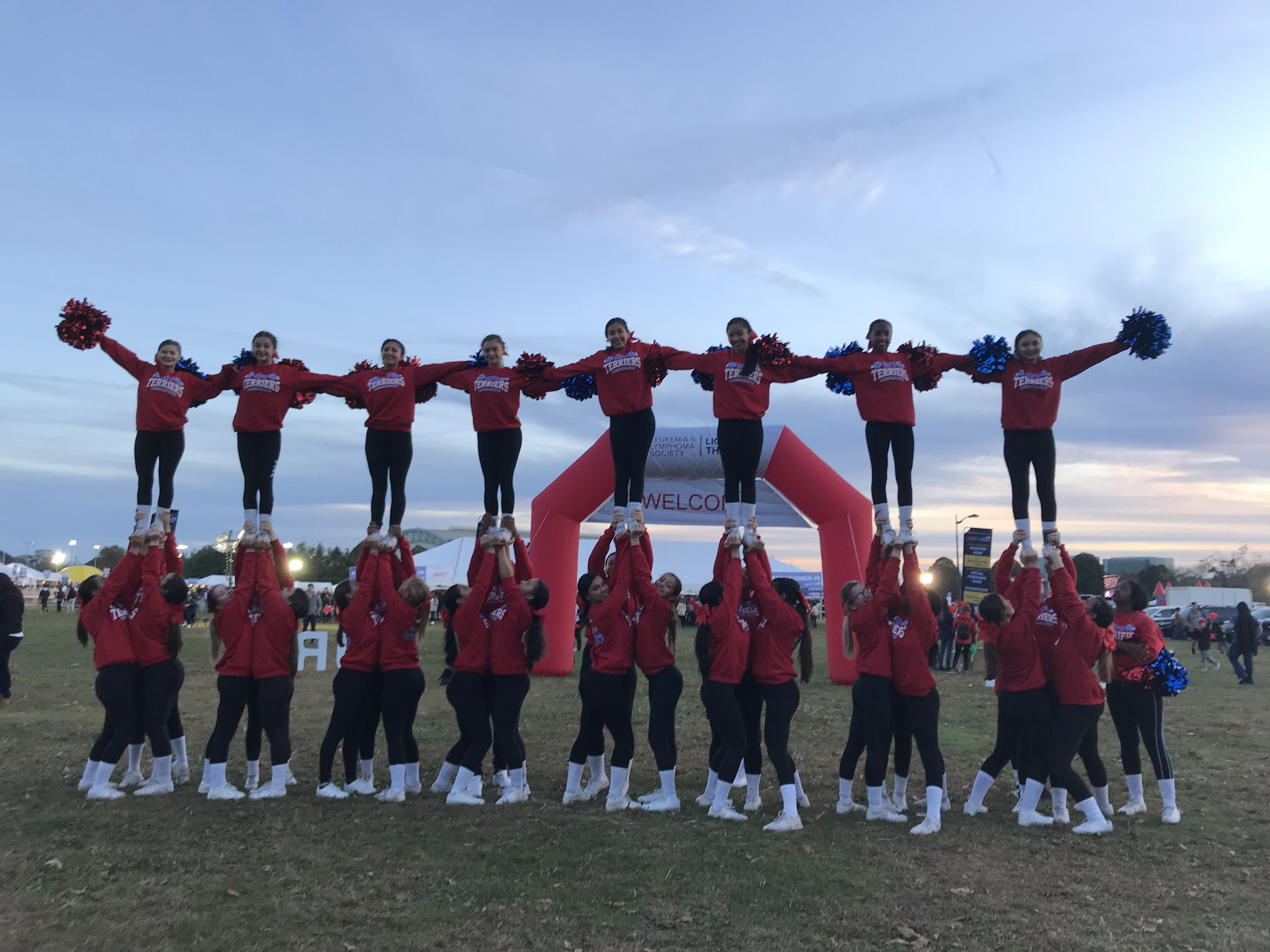 Moderator and Coaches
Moderator: Ms. O'Neill
Head Coach: Ms. Rosemarie Tombolo
Assistant Coach: Ms. Maureen O'Neill
Assistant Coach: Ms. Nina Cyrus
Assistant Coach: Ms. Jennifer Di Vanna
Cheerleading Varsity
Moderator: Ms. O'Neill