Upcoming Games
Date
Team
Location
Opponent
9/16/2021
Volleyball Varsity-Girls
SFP 5:45PM
Xavierian
Home
9/18/2021
Volleyball Varsity-Girls
Long Beach HS 9:00 am
Long Beach Tournament
Away
9/22/2021
Volleyball Varsity-Girls
Mary Louis 5:15pm
Mary Louis
Away
9/24/2021
Volleyball Varsity-Girls
SFP 5:15PM
Molloy
Home
9/25/2021
Volleyball Varsity-Girls
Smithtown East HS 8:00 am
Smithtown West/East Tournament
Away
Full Schedule
Date
Team
Location
Opponent
Result
Score
9/16/2021
Volleyball Varsity-Girls
SFP 5:45PM
Xavierian
Home
No Result
9/18/2021
Volleyball Varsity-Girls
Long Beach HS 9:00 am
Long Beach Tournament
Away
No Result
9/22/2021
Volleyball Varsity-Girls
Mary Louis 5:15pm
Mary Louis
Away
No Result
9/24/2021
Volleyball Varsity-Girls
SFP 5:15PM
Molloy
Home
No Result
9/25/2021
Volleyball Varsity-Girls
Smithtown East HS 8:00 am
Smithtown West/East Tournament
Away
No Result
9/27/2021
Volleyball Varsity-Girls
SFP 5:45PM
Fontbonne
Home
No Result
9/30/2021
Volleyball Varsity-Girls
SFP 5:15PM
St. John's Prep
Home
No Result
10/7/2021
Volleyball Varsity-Girls
Archbishop Molloy HS 5:15 pm
Molloy
Away
No Result
10/14/2021
Volleyball Varsity-Girls
Fontbonne 5:45PM
Fontbonne
Away
No Result
10/18/2021
Volleyball Varsity-Girls
SFP 5:15PM
Mary Louis
Home
No Result
10/21/2021
Volleyball Varsity-Girls
Xavierian 5:45PM
Xavierian
Away
No Result
10/22/2021
Volleyball Varsity-Girls
St. John's Prep 5:15pm
St. John's Prep
Away
No Result
St. Francis Prep Varsity Volleyball
Here is the Code for google classroom- xnhs2q7
I hope everyone is enjoying their summer so far. Tryouts are right around the corner, the dates are August 23-25 11am-1pm.
Varsity Tryouts are for all Juniors and Seniors wishing to tryout for the team.
Please make sure you have your physical turned into the nurses office by the first week of August.
If You Have Any Questions, Please Contact Mr. Colucci at [email protected]
September 18, 2018
The Prep Varsity and JV Volleyball Teams Welcomed Back SFP Alum and Pro Beach Volleyball Player, Mark Burik ('03)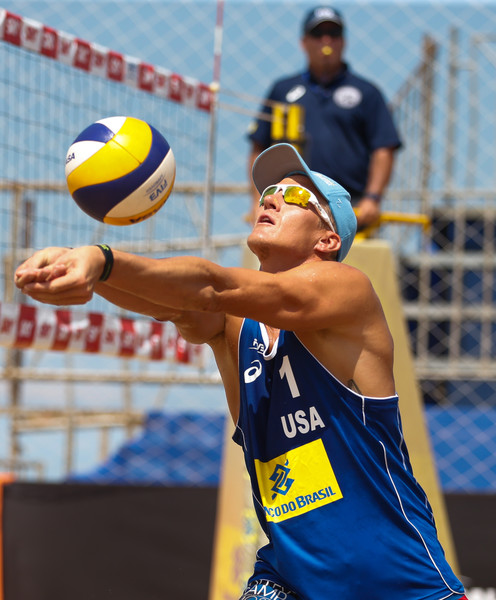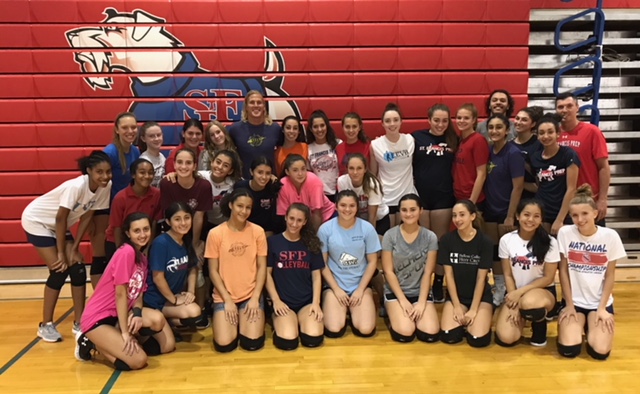 Varsity Pictures 2008
Moderator and Coaches
Moderator: Mr. Mendolia
Head Coach: Mr. Kevin Colucci
Assistant Coach: Ms. Stephanie Horan
Volleyball Varsity-Girls
Moderator: Mr. Mendolia
Pages