Upcoming Games
Full Schedule
Upcoming Games
There are no Upcoming Games yet...
Full Schedule
Date
Team
Location
Opponent
Result
Score
9/13/2018
Tennis Girls B
Nassau CC
OLMA B
Away
L
3-4
9/14/2018
Tennis Girls B
Crocheron Park
St. John Baptist B
Home
W
4-3
9/17/2018
Tennis Girls B
Crocheron Park
St. Mary's
Home
L
3-4
9/19/2018
Tennis Girls B
Crocheron Park
St. Dominic
Home
L
0-7
9/20/2018
Tennis Girls B
Whitney Pond Park
St. Mary's
Away
No Result
9/21/2018
Tennis Girls B
Crocheron Park 4:00 pm
Kellenberg B
Home
No Result
9/24/2018
Tennis Girls B
St. John Baptist
St. John Baptist B
Away
L
0-7
9/26/2018
Tennis Girls B
Cedar Creek Park
Kellenberg B
Home
No Result
9/27/2018
Tennis Girls B
St. Dominic Athletic Field
St. Dominic
Away
No Result
10/1/2018
Tennis Girls B
Cantiague Park 4:00 pm
Holy Trinity
Away
No Result
10/4/2018
Tennis Girls B
Crocheron Park
OLMA B
Home
No Result
10/9/2018
Tennis Girls B
Nassau Country Club
Play-off Round 1 vs. OLMA B
Home
No Result
10/16/2018
Tennis Girls B
St. Dominic Athletic Complex 4:30 pm
Play-off Semi-Final vs. St. Dominic
Home
No Result
Latest News
Coaches
Sport Resources
A small recap of the 2018 Season

The terriers did it! They made it past the first round of the playoffs by defeating Our Lady of Mercy 4-3. Wish them luck on their second playoff game against St Dominick's.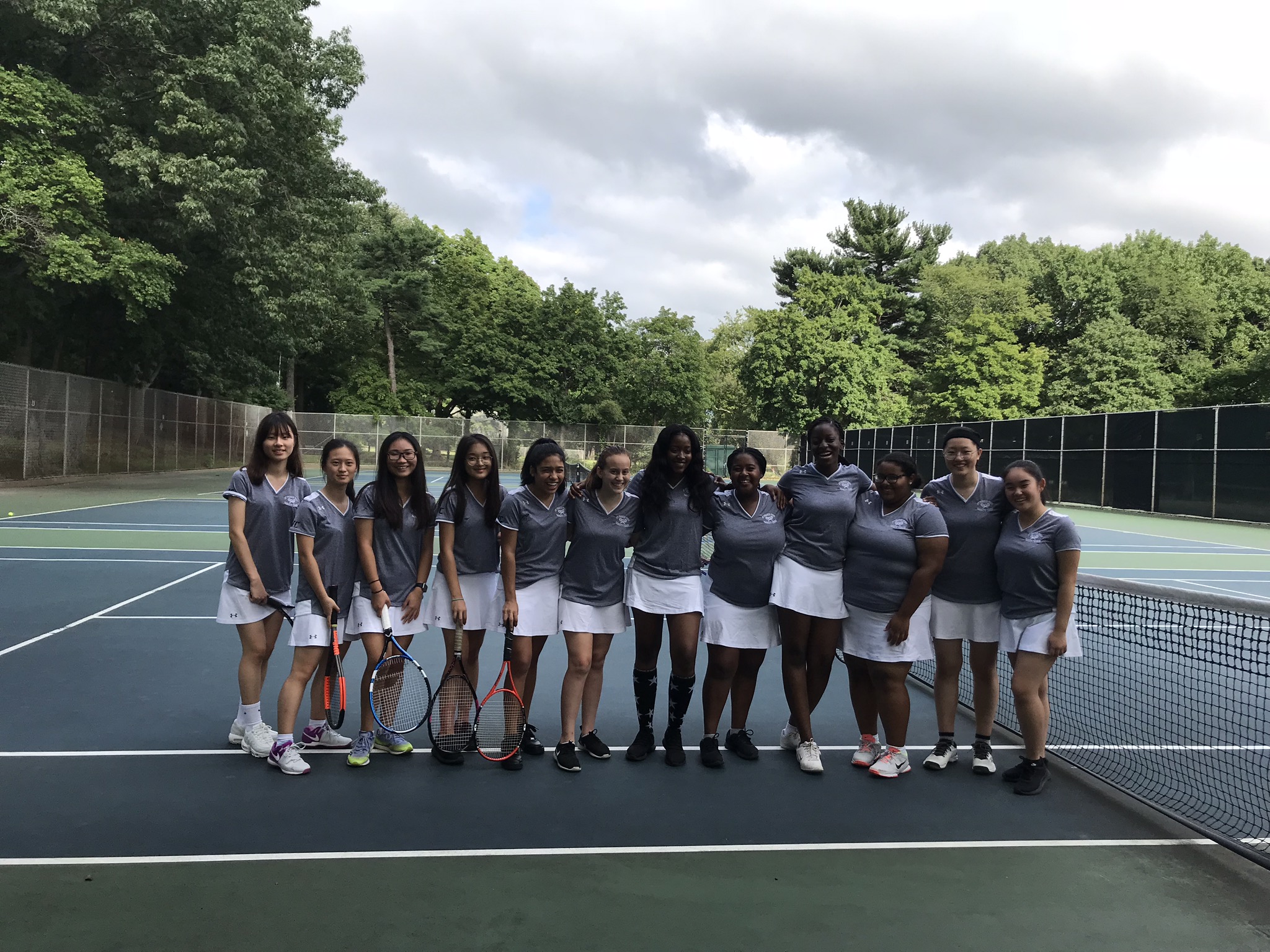 Welcome to the 2018 season!
Meet the girls and see them in action: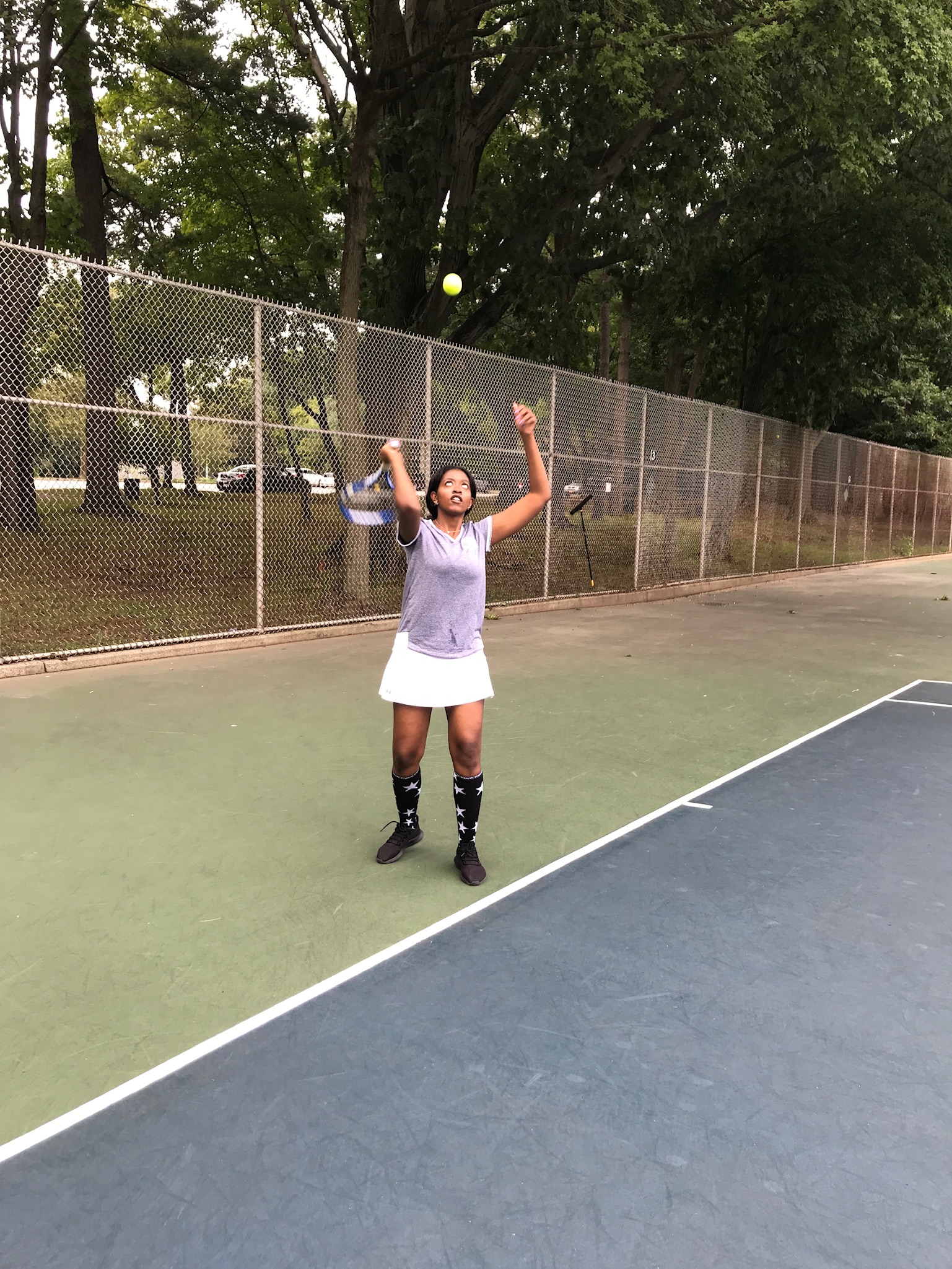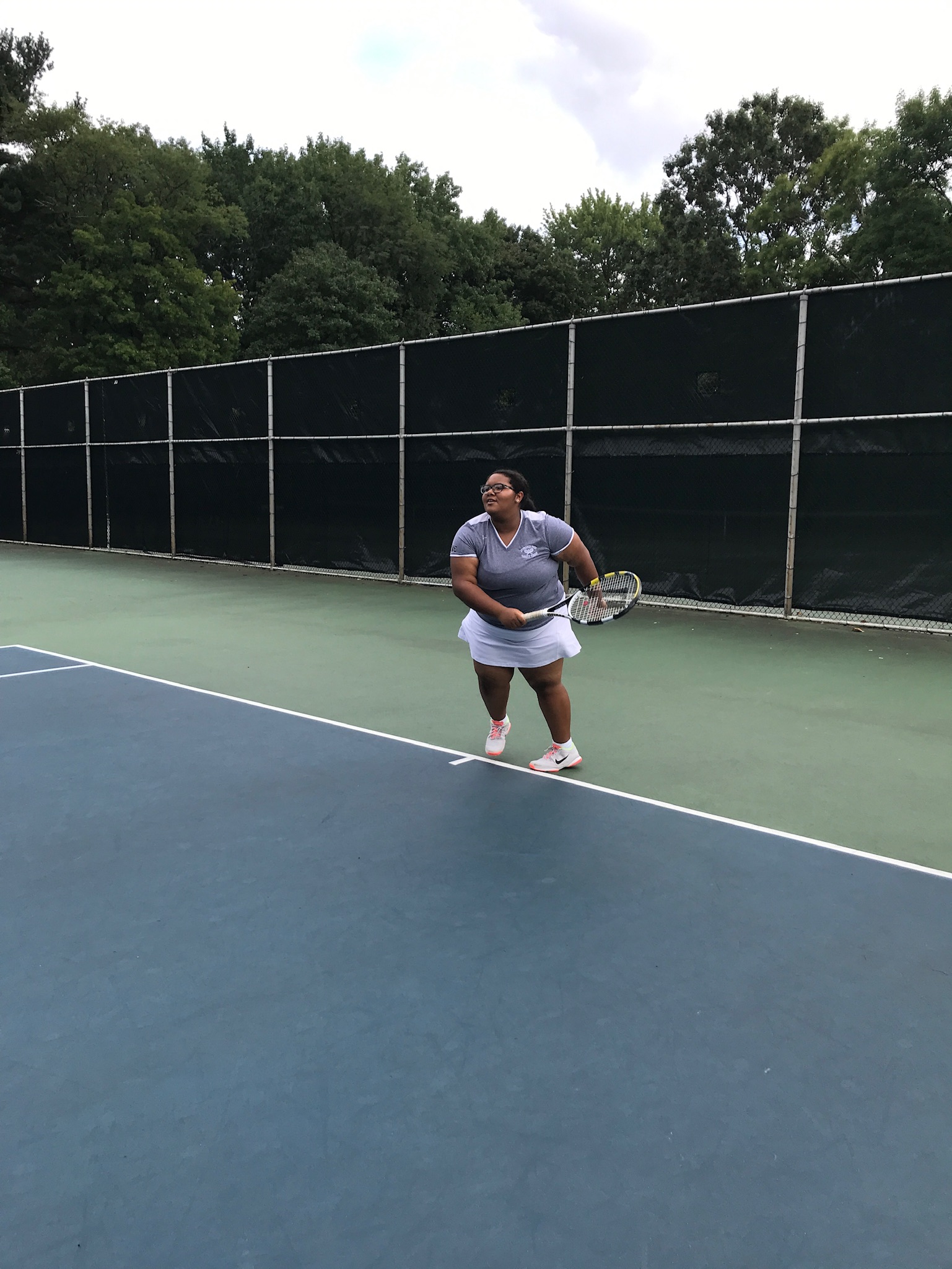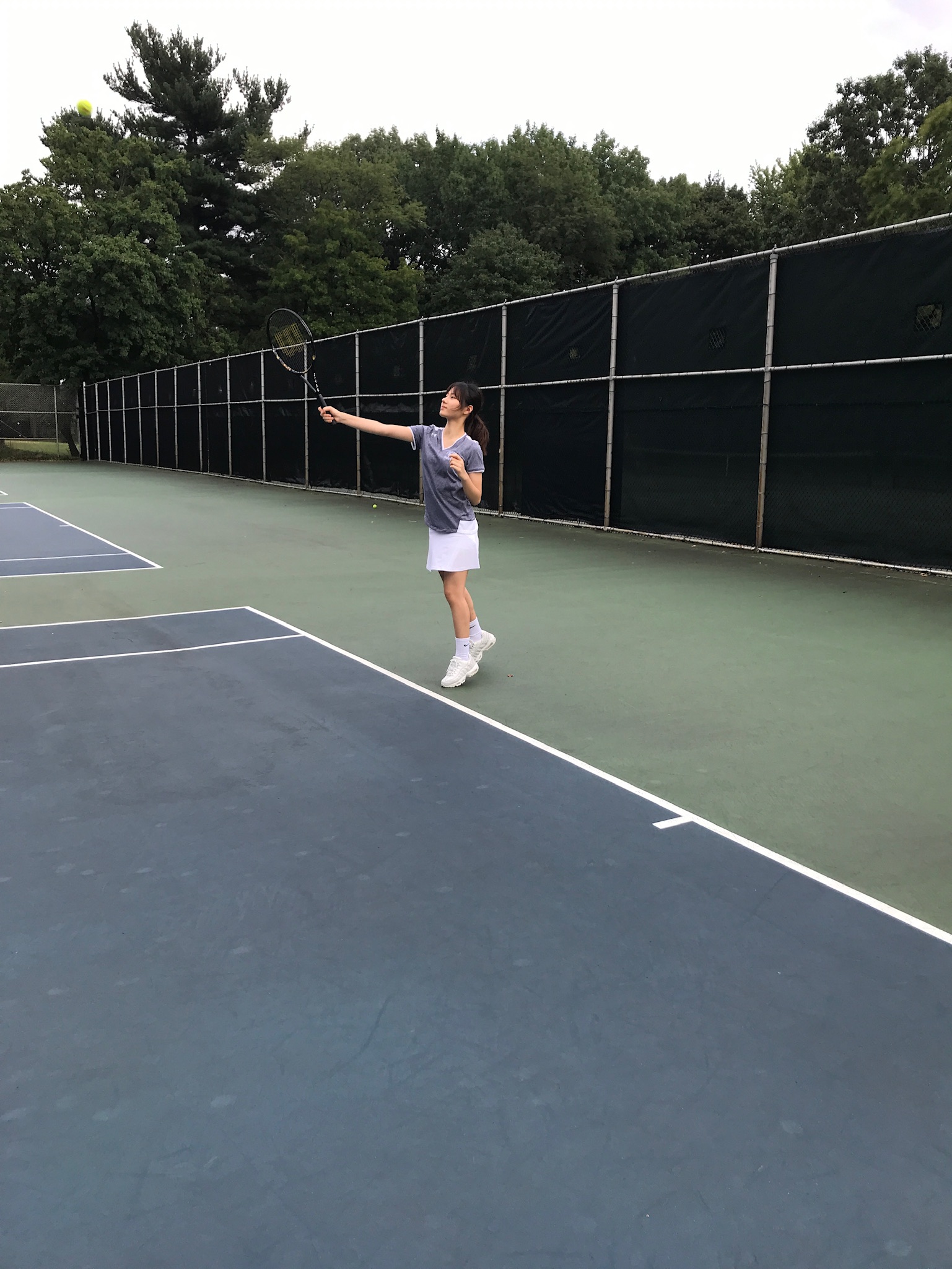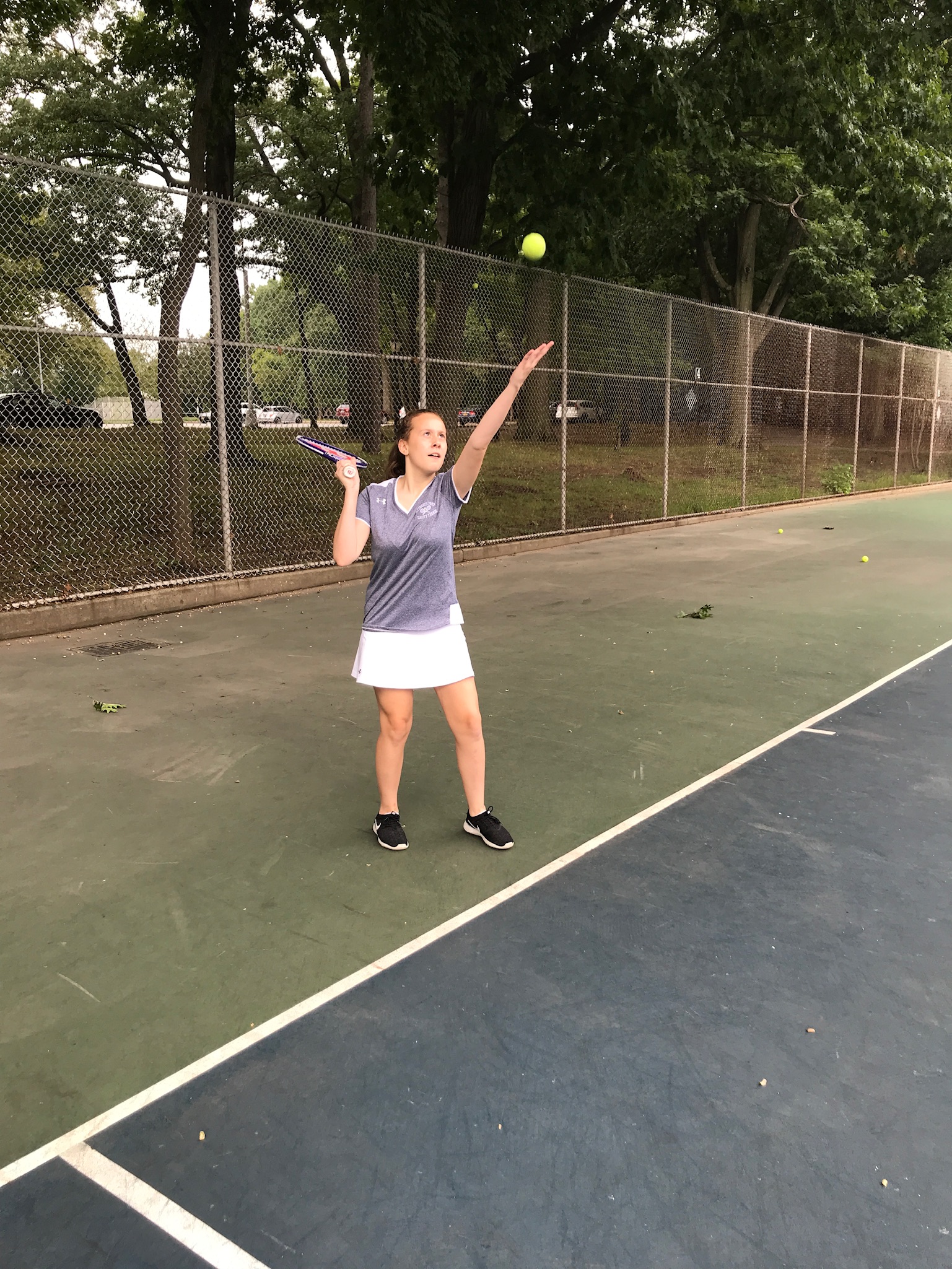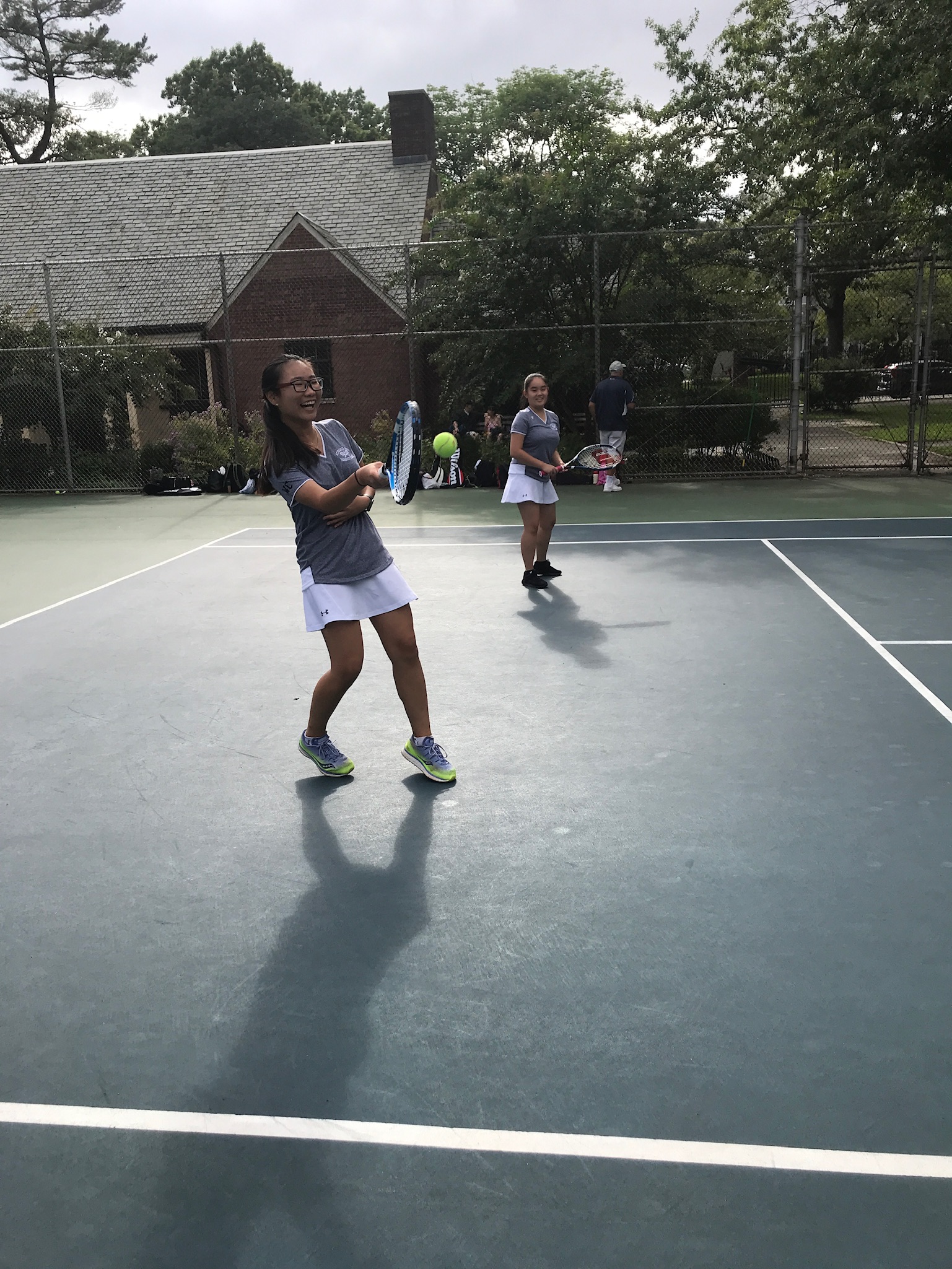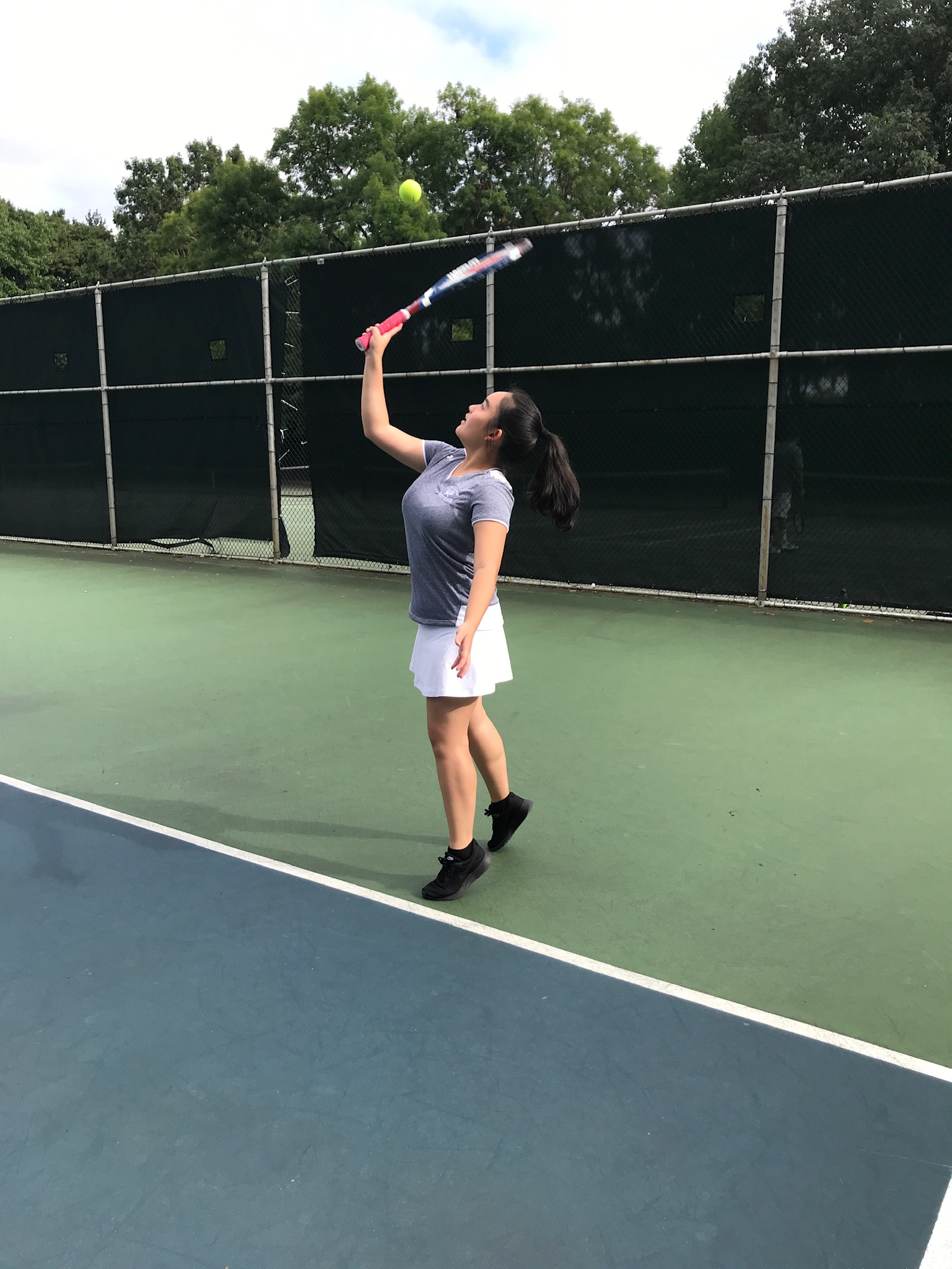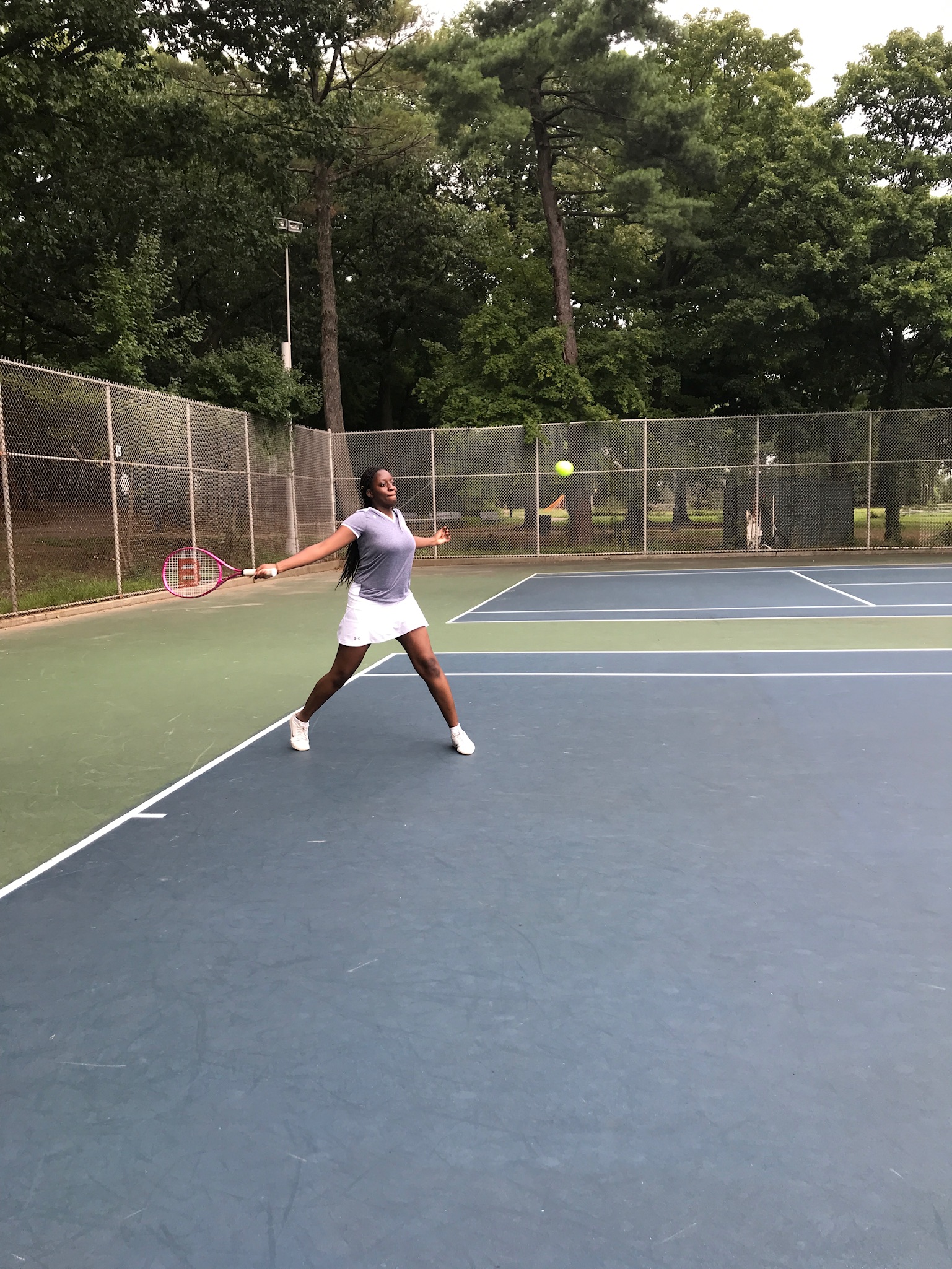 ————————————————————————————————-
Thanks for a great 2017 Season!!!!
Gabby Girard - Captain
Gabriella Lettera
Kayla Lettera
Chaeah Seidman
Juliette Daly
Maria Virzi
Kimberly Fagan
YuYue Huang
Hyesong Kim
————————————————————————————————
Unfortunately this year we tragically lost one of our coaches Bill Cohane. We held a prayer service for him on Monday November 6th. Here are some words Coach Ted read during the service:
We are here today to remember Bill Cohane. He was a private man, but here are a few things that I found out from
several sources, which included his neighbors, Paul and Barbara Medaglia, (Bill described them as his best friends), his
brother Tim and from Bill himself. Bill was born on August 28, 1947, in New York City. He lived and grew up on Utopia Parkway, in Auberndale. His home was one of the original houses built on the block. He was the son William Joseph Cohane and his mother
Grace. His father was a supervisor with New York City Sanitation and his mother was a Lab Technician.

Bill graduated from Holy Cross High School in 1965 and then proceeded to get his Bachelors Degree in Psychology
from Villanova in 1970. Immediately after graduating from college he enlisted in the Navy, with the rank of Lieutenant JG
and served as a Supply Officer from 1970 to 1973. This was during the Vietnam War. According to Bill himself he taught Science at Holy Cross and then taught Science here at St. Francis Prep from 1984 to 1987. After St. Francis Prep , he taught Physics at Stony Brook University and also work as a researcher ay Brookhaven Lab and Princeton University.

It was the time he spent teaching at Prep that he began to get involved with tennis here at the school. According to Bill, in the late 1980's, he and other teachers and parents played tennis in the gym. They would use portable tennis floors, placing them in the gym, playing whenever the gym was available. This connection got him his coaching position. Bill said he had been coaching the Tennis Varsity B team for 28 years, beginning in 1989. I have coached with Bill for nine years. Two months each year we got together, in August and finished in October. We coached a group of girls, a total of fifteen to twenty children at each time.

One thing Bill brought to coaching was his knowledge and passion for tennis. Sometimes we would not agree where to place the girls in the lineup or how , what , and when to teach the girls at practice. In other words he disagreed with me a good part of the time. But debate is good, communication is important and the end result is that we both listened to each other. Because of this
we had very successful teams over the past 9 years. A big part of this was also due to Bill's unyielding will to have the girls learn the game of tennis. This was very important to him. He held all of them to high standards, despite their abilities. It made the
students better tennis players.
One thing Bill and I did agree upon was that the girls play as a team. Together we emphasized that everyday. Proof of that is the bond the girls formed together from the past to the present.
Erica Cooper, Class 2016, said it the best in a Seraph article 12/15,
" Being a member of the tennis team over the last four years has provided me with valuable experiences and friendships. Many
people play sports, but do all of these athletes understand what it means to be on a team? Carrying your own weight and supporting your teammates are two key elements in playing efficiently on a sports team as well in other situations where you are required to work along side others. I have learned to apply these experiences in how I interact in a group setting, and hope this
follows me when I go to college and when I perform in the workplace. I have also gained a better understanding of how to manage my time by balancing work and tennis. It was never easy, but it was worth the expected late nights during the
season. The long hours of lessons, team practice, bus rides and matches have not only made me fall in love with sport, but also made me comfortable with working with a team. I love my team and they have made my final year on the team memorable. "

This will be Bill Cohane's legacy as coach of the St. Prep Varsity Tennis B team. I believe Bill knew the lasting effect he had on all the girls every time he stepped on the tennis court for the past 28 years. Rest in Peace Bill

----------------------------------------------------------------------------------------------------------------------------------------------------------------------------------------
Welcome to the 2017-2018 Season!
If you are interested in trying out, please make sure:
1) you have completed your physical and are cleared by the school nurse
2) Come ready to play starting on Monday August 21st
Crocheron Park Tennis Courts
2:45-5pm
33rd and 215 Place
Bayside
Please keep in mind that all practices will take place at Crocheron Park tennis courts froom 3-5

-------------------------------------------------------------------------------------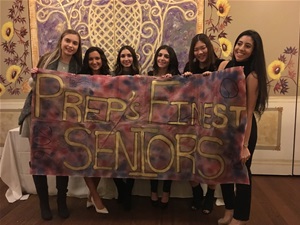 ---------------------------------------------------------------------------------------------------------------------------------

The coaches would like to congratulate all the players for a terrific 2015 tennis season. All the players worked very hard and competed at the highest level. This year the team came in second place with a 6-4 record. Both , Kellenberg and St. Anthonys where tied for first at 9-1. The team played Kellenberg in the semi-finals and lost 4-3, in a hotly contested match in which the last four determining matches went to tie breakers. What a Great Year!!!!
An Article by Erica Cooper, '16 , Captain, 1st Doubles, Team Scholar Athlete (2012-2016, 98 Avg ) depicted her time with SFP Girls Varsity B as the following:

For the past four years, I have been an active member of the St. Francis Preparatory School Girls Varsity B Tennis team. I became involved in tennis for a few reasons, one being that I wanted to do something fun while benefitting my health. Also, I have always been interested in this particular sport as it is not only competitive,but it is also very strategic. Angle shots, volleys, and a mixture of short and long shots must all be taken into consideration when playing in a match as there is more to a match than merely returning the ball over the net. I was not on the lineup during my freshman year on the team. I spent practice working on my groundstrokes and serves in hopes of possibly getting the opportunity to compete, no matter what position. Although I did not get to start in freshman year, being a member of the team was all that mattered at that time. I was happy whether I was running around on the courts or simply cheering on my teammates.
When my first year ended, I decided that although I enjoyed watching my teammates play, I wanted to get involved in the success as well. I took more tennis lessons, improved my technique, and prepared for the following season. I didn't know what to expect from my coaches going into my second season. But, it seemed as if my practicing paid off because I was quickly offered a spot in the lineup. In my sophomore year, I played the difficult position of third singles. Moving into junior and senior year, I played first doubles with my partner, Ariana Winter '16. I was grateful for being placed in the lineup because now, instead of cheering my teammates on from the sidelines, I was able to support them while playing on the court next to them.
Being a member of the tennis team over the last four years has provided me with valuable experiences and friendships. Many people play sports, but do all of these athletes understand what it means to be on a team? Carrying your own weight and supporting your teammates are two key elements in playing efficiently on a sports team as well as in other situations where you are required to work alongside others. I have learned to apply these experiences in how I interact in a group project setting, and I hope this follows me when I go to college and when I perform in the workplace. I have also gained a better understanding of how to manage my time by balancing work and tennis. It was never easy, but it was worth the expected late nights during the season. The long hours of lessons, team practice, bus rides, and matches have not only made me fall in love with the sport, but have also made me comfortable with working on a team. I love my team, and they have made my final year on the team memorable. Published 12/15, SFP school paper, the Seraph
Coaches: Ted Rohrs, Bill Cohane, Kim Gammello
Moderator and Coaches
Moderator: Ms. Gammello
Head Coach: Mr. Ted Rohrs
Coach: Mrs. Kim Gonzalez
Tennis Girls B
Moderator: Ms. Gammello