Upcoming Games
Date
Team
Location
Opponent
9/10/2021
Tennis Girls
Hempstead Contry Club 4pm
Sacred Heart AA
Away
9/13/2021
Tennis Girls
Terry Ferrell Park 4pm
St. Anthony AA
Away
9/16/2021
Tennis Girls
School Courts 4pm
Kellenberg AA
Away
9/23/2021
Tennis Girls
crocheron park 4pm
St. Anthony AA
Home
9/28/2021
Tennis Girls
School Courts 4:00 pm
St. John Baptist AA
Away
Full Schedule
Date
Team
Location
Opponent
Result
Score
9/10/2021
Tennis Girls
Hempstead Contry Club 4pm
Sacred Heart AA
Away
No Result
9/13/2021
Tennis Girls
Terry Ferrell Park 4pm
St. Anthony AA
Away
No Result
9/16/2021
Tennis Girls
School Courts 4pm
Kellenberg AA
Away
No Result
9/23/2021
Tennis Girls
crocheron park 4pm
St. Anthony AA
Home
No Result
9/28/2021
Tennis Girls
School Courts 4:00 pm
St. John Baptist AA
Away
No Result
9/29/2021
Tennis Girls
crocheron park 4pm
Kellenberg AA
Home
No Result
10/5/2021
Tennis Girls
crocheron park 4pm
St. John Baptist AA
Home
No Result
10/6/2021
Tennis Girls
crocheron park 4pm
Sacred Heart AA
Home
No Result
10/13/2021
Tennis Girls
TBA
Play-offs Semi Final
Home
No Result
10/15/2021
Tennis Girls
TBA
Play-off Final
Home
No Result
Interested in playing for our team? fill out this google form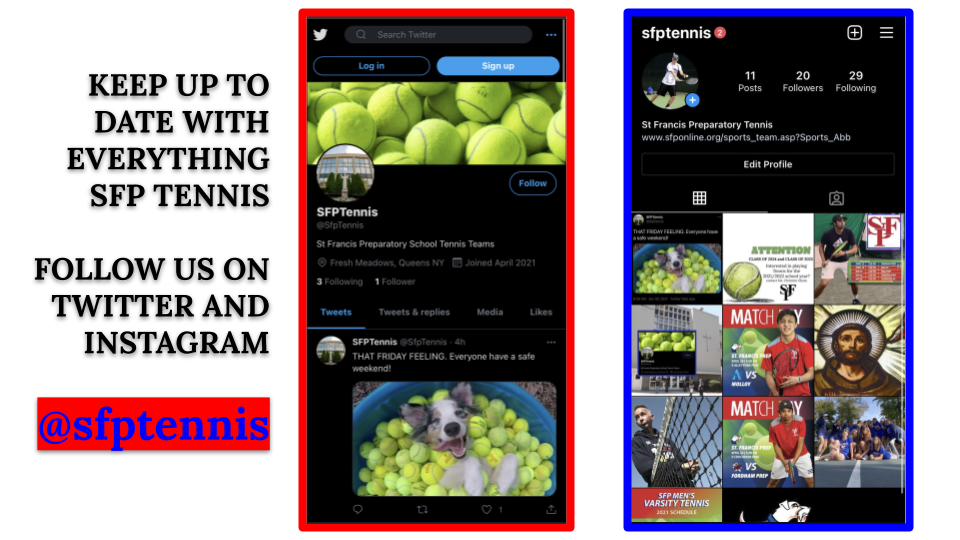 EMAIL [email protected] FOR ADDITIONAL INFORMATION FOR THE FALL!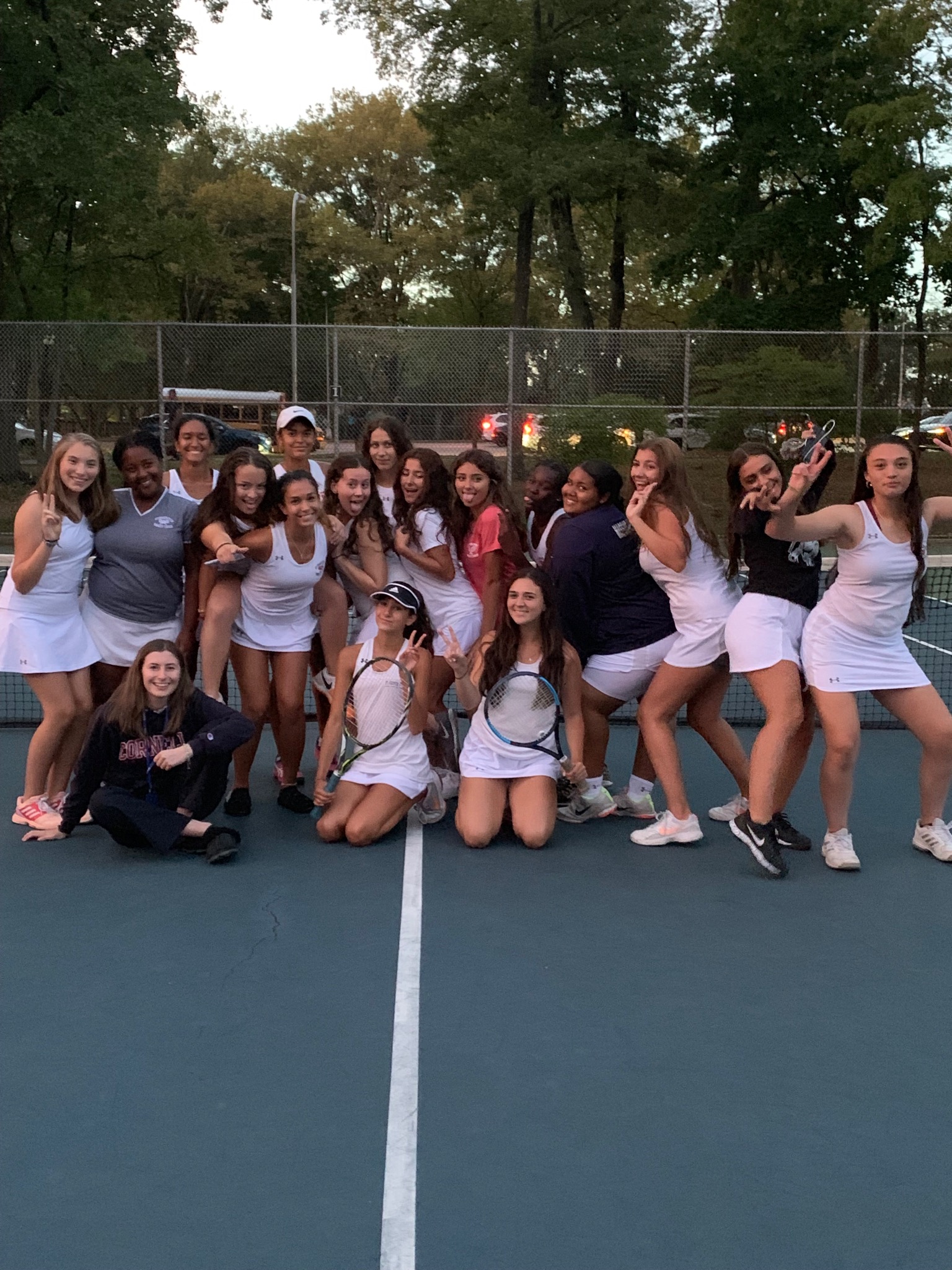 2020 Tennis Roster:
Genesis Beltran
Abigail Eisenberg
Hanna Kim
Isabella Maglietta
Francesca Evangelista
Julianna Gomez
Natalie Hammond
Ourania Kalergios
Taylor Massiasacosta
Fiona Mcinerney
Tatiana Rao
Marjorie Hilaire
Valentine Houri
Gabriella Lettera
Kayla Lettera
Maria Poulos
Erin Seidman
2019 season summary:
in 2017 the SFP girls varsity AA tennis team won their 18th consecutive league championship with another undefeated season. However, we also graduated more than half the team. 2018 and 2019 were developmental seasons as we tried to turn our freshmen and less experienced doubles players into championship players.
in 2019 our singles players were exceptional.
JULIANNA GOMEZ, 9th grader, started her Prep career with an undefeated season at #1 singles.
MARIA POULOS, junior, completed her 3rd undefeated season at #2 singles. Maria consistently competed like a champion and won tough competitive matches.
KAYLA BOKOWSKI, senior and captain had another solid season at third singles in addition to her exceptional work as team captain.
Our doubles were composed of 9th graders adapting to AA varsity tennis doubles and former A doubles players who have been working to raise their games to the challenging AA level of competition. They all competed well and with off season play should turn the corner next season to compliment our strong singles play. Eight of our eleven starters return next year so the future looks bright.
We would like to thank our graduating seniors KAYLA BOKOWSKI, VICTORIA DECK, GABRIELLE GIRARD, and JULIETTE DALY for their 4 years of being part of our family. We wish them all the best in their college careers and hope they know they are always welcome to return and support the SFP tennis team.
email [email protected]
A NYC tennis permit is required. Go to www.nyc.gov/tennis.com
Permit cost is $10. Permits and Medicals have to be completed after June 1st in order to tryout and practice. PRINT THIS MEDICAL FORM AND HAVE IT FILLED AND SIGNED BY A DOCTOR.
https://www.sfponline.org/docs/PHYSICALFORM.pdf
Moderator and Coaches
Moderator: Ms. Glynn
Head Coach: Mr. John Brennan
Assistant Coach: Mr. Danny Nover
Tennis Girls
Moderator: Ms. Glynn