Upcoming Games
There are no Upcoming Games yet...
freshmen parent /players information meeting!
Wednesday, June 23rd 7pm enter through the cafeteria
Welcome to the Home of the JV"B"/ Freshmen Football Terriers
Interested in playing Football at the Prep?
Please contact:
Contact Head Freshmen Football Coach Dan Angelastro at:
Our Football Mission
To build quality young men to be Champions for life
through the great sport of Football!
Talent sets the floor, Character sets the ceiling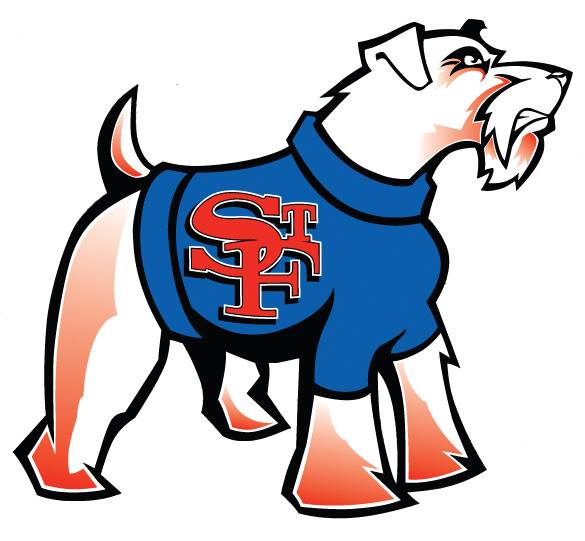 The Terrier is a breed of dog known for its tenacity and fearlessness. It is aggressive and relentless when it has a job to do.
It is known for being energetic, intense and never giving up the fight.
Summer Clinic Schedule - TBA
Tryouts have been moved to September 21st as per the NYS Athletic board. As we have more information I will update the website.
Details to follow!
Interested in playing Football at the Prep?
Contact Head Freshman Coach Dan Angelastro at:
2020 MEDICAL FORMS INFORMATION
PLEASE FOLLOW THESE DIRECTIONS AND TAKE THEM SERIOUSLY!
Every student must bring a medical form filled out properly, signed, and dated after JUNE 1st to the St. Francis Prep medical office in order to be permitted to participate with the team.
https://www.sfponline.org/docs/PHYSICALFORM.pdf
Please circle FOOTBALL on the medical permission form. The physical/ permission form must be dated after June 1st and signed by a physician, parent/guardian, and student. Return your completed medical to the nurse as soon as you go to the doctor.
* In order to participate in Summer Workouts Medical Forms should be completed and turned in by July 4th.
*Completed medical card should be turned into school nurse by August 1st to be cleared by our start date of August 21st.
The nurse will clear you and add you to the FOOTBALL CLEARED LIST. If your name is not on the list, you will not be permitted to participate. If there is a problem with your medical, the medical office will contact you. You must make the proper adjustments or changes determined by the St. Francis Prep Nurse immediately to avoid any delays. Medical documents MUST be completed, turned into the SFP Medical Office prior to being cleared. (Same day Clearence is not likely)
Medical forms will not be accepted by any Football Coaches or moderators.
Parents please be sure you sign the parental permission form if you will not be with your child.
Scroll down and catch a Glimpse:
2019 HYPE
2017 Home Opener
Prep vs Holy Trinity
2017 Battle of the Boulavard
Prep vs Holy Cross
R.E.A.L. Man Program
The R.E.A.L. Man Program is a Team Culture and Core Value driven program that arms our players with tools to set them up for success as young men within the Prep community and in their future as they go through life.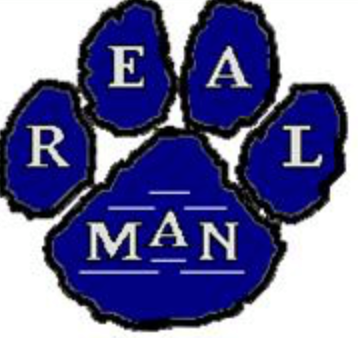 R - RESPECT ALL PEOPLE
E - ESPECIALLY WOMEN
A - ALWAYS DO THE RIGHT THING
L - LIVE A LIFE THAT MATTERS
FOOTBALL STUDYHALL
The FOOTBALL STUDYHALL PROGRAM is part of our Team Culture Development. In-Season Studyhall takes place Monday thru Thursday at 3pm in an assigned classroom. It is an opportunity for our players to tackle their written homework, get tutored in challenging subjects and attend extra help with their specific subject teachers. This is a valuble opportunity for our players to maintain a higher academic standard and accomplish a good portion of their school homework before the fatigue of our tough practice sessions.
St Francis Prep Fight Song
On for Ol' St Francis!!
On Red and Blue,
Our colors streaming
Rush right in and
Fight for ol St. Francis colors,
Lead us on to victory
Again without a miss,
(Fight, Fight, Fight)
Fight for our colors,

Ol' St Francis!!!
Moderator and Coaches
Moderator: Mr. Carroll
Assistant Coach: Shawn Bendeck
Assistant Coach: Bob Capen
Assistant Coach: Don LaSala
Assistant Coach: Joe Bernardini
Assistant Coach: Joe Lodato
Head Coach: Dan Angelastro
Assistant Coach: Michael McCoy
Assistant Coach: Tim Caffery
Assistant Coach: Dan Perry
Football JV B
Moderator: Mr. Carroll