Upcoming Games
Date
Team
Location
Opponent
12/19/2021
Swimming-Boys
college of staten island 3pm
St. Joseph Sea
Away
1/4/2022
Swimming-Boys
st francis college 8:30pm
Xaverian
Home
1/11/2022
Swimming-Boys
St. Joseph's college (patchogue) 4pm
St. John the Baptist
Away
1/15/2022
Swimming-Boys
Iona College 5pm
Iona Prep
Away
1/22/2022
Swimming-Boys
chaminade 4pm
Novice
Home
Full Schedule
Date
Team
Location
Opponent
Result
Score
11/17/2021
Swimming-Boys
Chaminade 4pm
Chaminade
Away
No Result
11/21/2021
Swimming-Boys
Purchase College 5pm
Fordham Prep
Away
No Result
11/28/2021
Swimming-Boys
Half Hallow Hills high school WEST 11:30
St Anthony's
Away
No Result
12/19/2021
Swimming-Boys
college of staten island 3pm
St. Joseph Sea
Away
No Result
1/4/2022
Swimming-Boys
st francis college 8:30pm
Xaverian
Home
No Result
1/11/2022
Swimming-Boys
St. Joseph's college (patchogue) 4pm
St. John the Baptist
Away
No Result
1/15/2022
Swimming-Boys
Iona College 5pm
Iona Prep
Away
No Result
1/22/2022
Swimming-Boys
chaminade 4pm
Novice
Home
No Result
1/29/2022
Swimming-Boys
Chaminade 9am
Msgr. Farrell
Away
No Result
2/11/2022
Swimming-Boys
Fordham University
Diving Championships
Home
No Result
2/12/2022
Swimming-Boys
Eisenhower Park Aquatic Center
A Champs trials
Home
No Result
2/13/2022
Swimming-Boys
Eisenhower Park Aquatic Center
A Champs Finals
Home
No Result
WELCOME TO ST. FRANCIS PREP VARSITY BOY'S SWIM TEAM: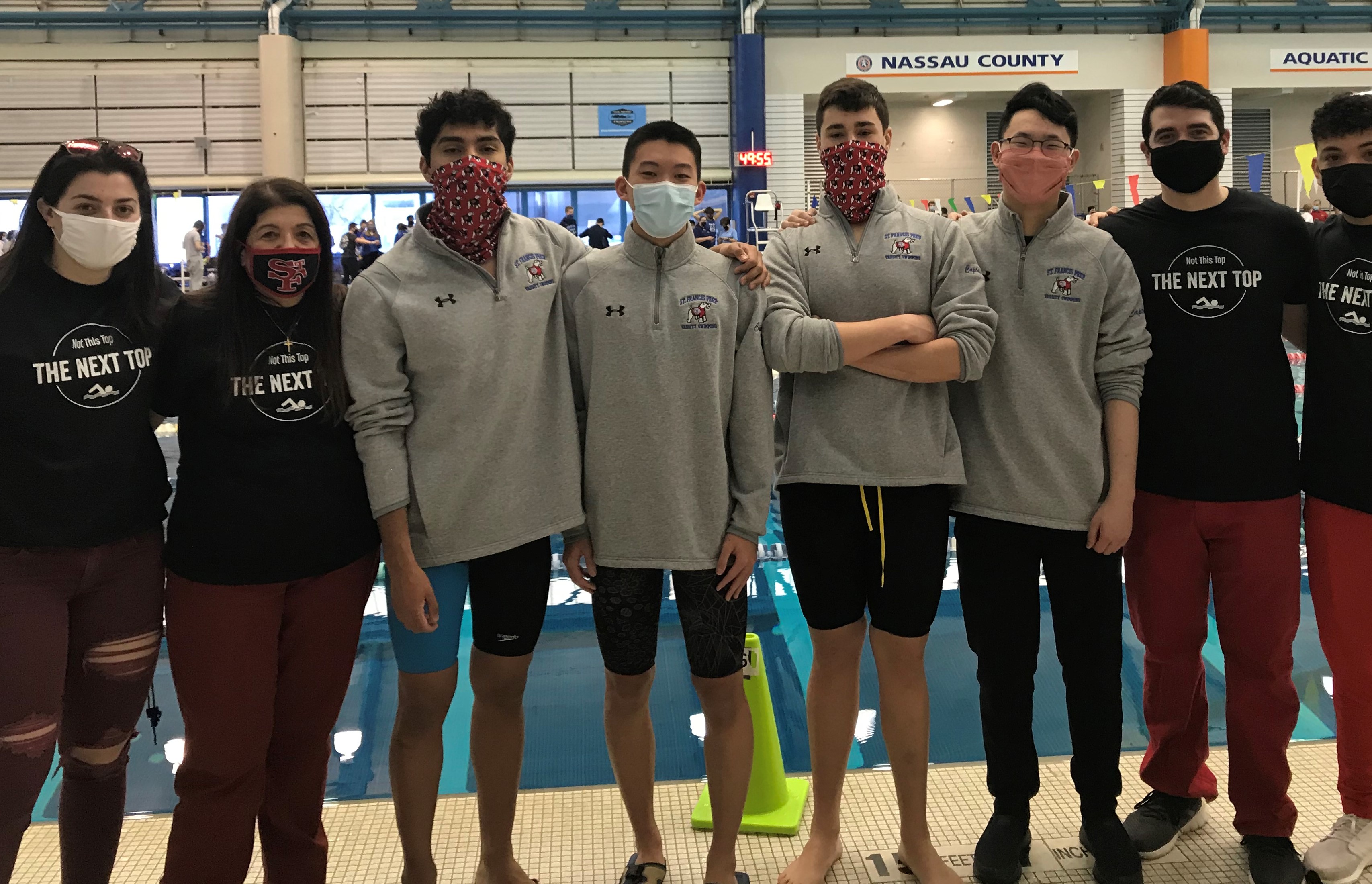 2021-2022 SFP VARSITY BOYS SWIM TEAM
1. Matthew Alayof
2. John Anagnostos
3. Matthew Aquilar
4. Jeremy Alleyne
5. Adam Bouallaq
6. Anthony Cafarelli
7. Brendan Carroll
8. Sergeerik Douge
9. Michael Andrew Edquilan
10. Christopher Gerbavsits
11. Christopher Gierucki
12. Richard Glass
13. Joseph Gomes
14. Nicholas Gretchyn
15. Eros Hanif
16. Raejin Jeong
17. Thomas Kelly
18. Maxim Kuliyev
19. Thomas Mansfield
20. Nicholas Marzulla
21. Gavin McCardle
22. Brandon McElligott
23. Andrew Naletilic
24. Mathew Newton
25. Gabriel Nieves
26. Ian Park
27. Alex Pashalis
28. Giovanni Scarpa
29. Gian Luca Sofsky
30. Mathias Tencic
31. Zechariah Waldron-Carrington
32. Kai Wang
33. Tyler Williams
34. Ethan Wong (DIVER)
Contact Coach Maria Finn if you have any questions.
[email protected]
Coaches:
Head Coach: Mrs. Maria Finn [email protected]tfrancisprep.org
Domenica Cinquemani [email protected]
Zachary Abouelkawaam [email protected]
Moderator: Ms. Gambino [email protected]
MOST IMPORTANT:
***You will not be able to participate/ tryout in any sports activities until the school nurse clears you.***
PLEASE FOLLOW THESE DIRECTIONS AND TAKE THEM SERIOUSLY!
MEDICAL FORMS:
https://www.sfponline.org/docs/PHYSICALFORM.pdf
Every student must bring a medical form filled out properly, signed, and dated after JUNE 1st to the St. Francis Prep medical office in order to be permitted to tryout!
Please circle "swimming" on the medical form. The physical must be dated after June 1st and signed by physician, parent or guardian, and student. Return your completed medical to the nurse as soon as you go to the doctor.
The nurse will clear you and add you to the swimming roster. If your name is not on the list, you will not be permitted to tryout & swim. If there is a problem with your medical, you must make the proper changes immediately to avoid delays. Medical forms will not be accepted at the pool. Parents please be sure you and your child sign the form.
NO MEDICAL! NO SWIM! SAFETY FIRST!
Daily practice is yet to be determined.
BOY'S VARSITY SWIM AWARDS 2020-2021
ROOKIE OF THE YEAR: IAN PARK
MOST IMPROVED SWIMMER: NICHOLAS GRETCHYN
MOST VALUABLE SWIMMER: FERNANDO OLIVEIRA
MOST DEDICATED SWIMMER: RAEJIN JEONG
SPIRIT AWARD: KEVIN TENG
COACHES AWARD: BRENDAN CARROLL & GIOVANNI SCARPA
SCHOLAR ATHLETE: AARON NG
BILLY MCCARTHY AWARD: JOSEPH CAMPISE
CONGRATULATIONS!!!!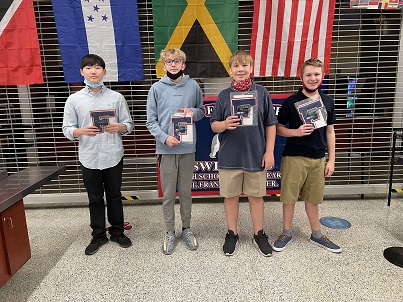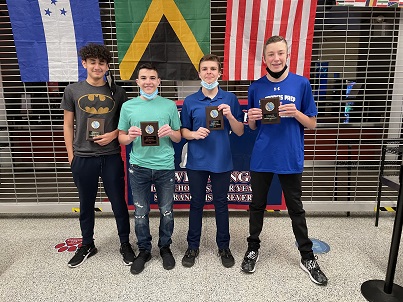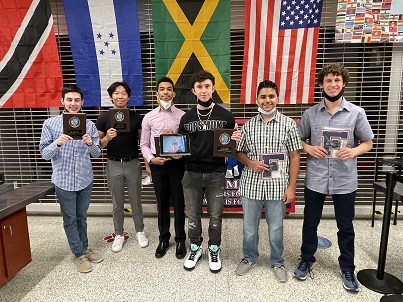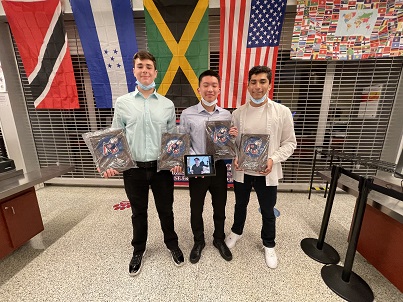 Congratulations to Joe Campise for signing to swim at SUNY Oneonta!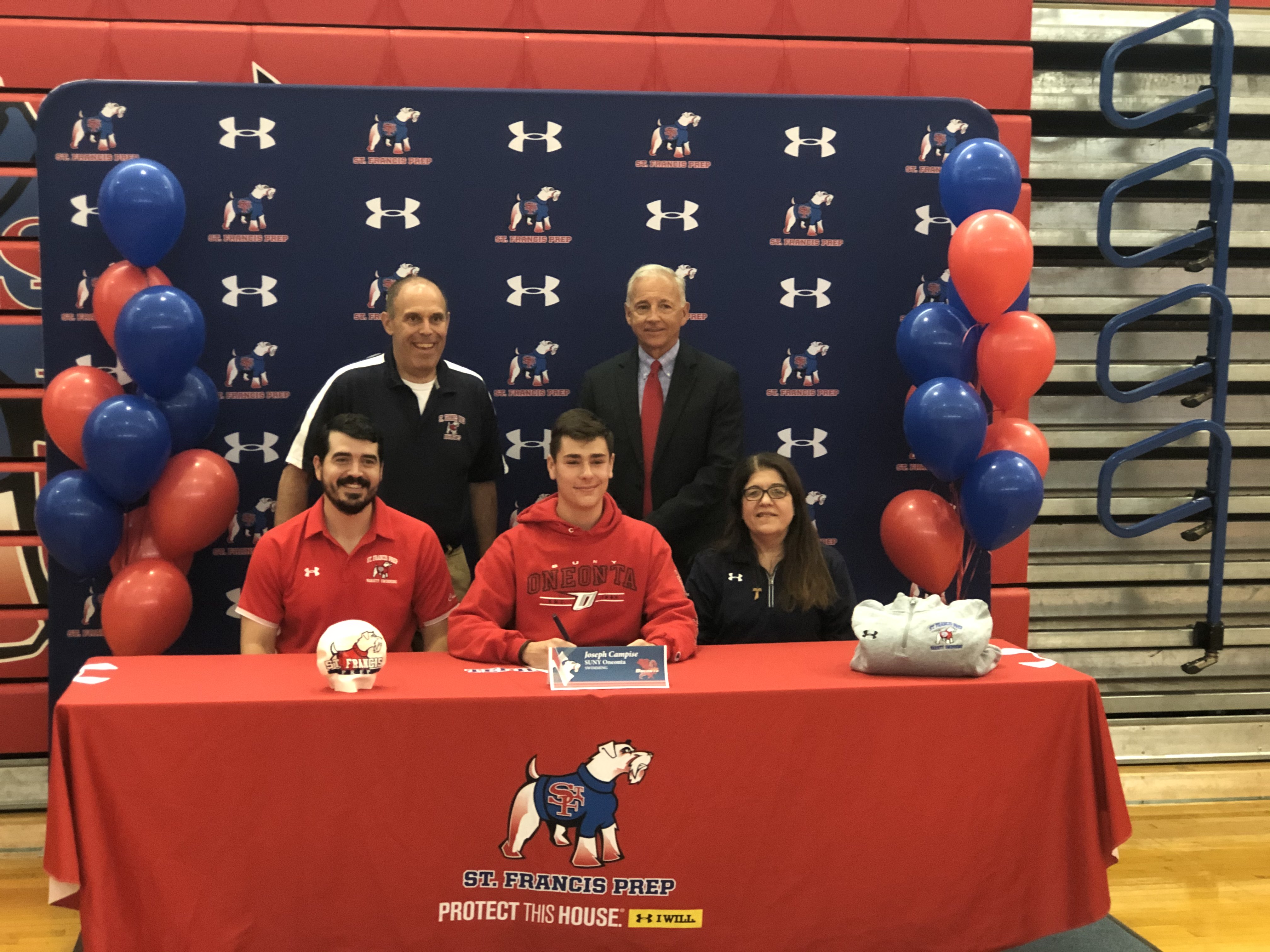 please click on our videos!!
https://drive.google.com/file/d/1QkJYcQwZCqfTGUarsaweA8UnvGwutt72/view?ts=5e7650cd
https://www.youtube.com/watch?v=enffTXlV6dI&feature=youtu.be
Moderator and Coaches
Moderator: Mrs. Finn
Assistant Coach: Ms. Domenica Cinquemani
Head Coach: Mr. Danny Finn
Assistant Coach: Mrs. Maria Finn
Assistant Coach: Zachary Abouelkawaam
Assistant Coach: Marie Clarkson
Swimming-Boys
Moderator: Mrs. Finn
Pages