Guidance Department
---
Guidance Services
Guidance Staff
Academic Counseling
Personal Counseling
Group Counseling
Bulletin Board
College Office News
Summer Programs
College Office Programs
Guidance Services
The Guidance Department seeks to give all students the full and continuing opportunity to reach their potential. The optimal development of each student is the primary and central goal of the department. In working toward this goal, the department offers a wide range of services including academic, career, college and personal counseling. All guidance programs are based on the values of self-understanding, self-acceptance, informed decision-making and responsible, productive behavior.
Guidance Department: Staff
The following is a list of the members of the Guidance Department, accompanied by their areas of responsibility, assigned cors, and telephone extension:

Mrs. Robyn Armon: Director of Guidance
Extension 244/255
Rm W101/N201
Counselors
Mrs. Adriana Mannino
Cors 02, 03
Extension 201
Rm W101
Mrs. Becky Barell
Cors 12, 13
Extension 267
Rm W019B
Mr. Peter Bosco
Cors 04, 05
Extension 215
Rm W101
Mrs. Danielle Forte
Cors 16, 17
Extension 242
Rm W019C
Mrs. Laura Hassett
Cors 01, 18
Extension 238
Rm W115B
Mr. Michael Hernadez
Cors 10, 11
Extension 379
Rm N206
Mr. Nicholas Lombardo
Cors 08, 09
Extension 216
Rm W101
Mrs. Josephine Morrone
Cors 06, 07
Extension 251
Rm W115A
Mrs. Nancy Williams
Cor 14, 15
NCAA Information
Tutoring Program
Extension 214
Rm W101
Staff
Patricia Stevens
College Office
N-201
ext. 244
Jennifer Kuz
College Office
N-201
ext. 266
Brandon Magenheim
College Office
N-201
ext. 367
Patricia Fagan
Guidance Office
W-101
ext. 212
INDIVIDUAL COUNSELING
The goal of educational counseling is to give each student every opportunity to succeed academically. Students may initiate these sessions, they may be initiated by the student's counselor, or they may be referred by a teacher, parents, or other school personnel. Educational counseling may focus on the student's performance in school, as well as advisement in the course selection process. Students who have multiple academic failures are seen by the counselor in an effort to improve the student's academic performance.
TUTORING
If you are interested in volunteering as a peer tutor – Please pick up an application form in W-101. If you were a tutor last year, you do not need to get teacher recommendations again. But, if you are a new member, please ask just one teacher from each subject area (you select to tutor) to sign the application, which will indicate that they recommend you to be a tutor.
If you are a student in need of a tutor – Please go to W-101 and see Mrs. Logan or Mrs. Williams. Within a few days, you will be contacted and introduced to a tutor after cor. At that point, a scheduled time and location will be established. Each level has designated "sign" books to keep track of the meetings.
It's a program that works well when both parties are committed to the scheduled appointment times to meet and use this time efficiently.
Personal Counseling
The Guidance Department offers personal counseling in order to help students with self-understanding, self-acceptance and personal adjustment.School is one important part of a student's life, but cannot be separated from the student's personal life, and there are many occasions when it is important to speak with a counselor about personal concerns.Students may see their assigned level counselor.
Appointment sheets are available in the Guidance Office: W-101.
The Guidance Department conducts various small groups. These groups usually meet during the school day – some meeting for a pre-defined number of sessions, some running indefinitely. A student's membership in a group is voluntary and confidential. While all of these groups are offered each year, only those with a sufficient enrollment will run. If you are interested in joining one of these groups, or need additional information, make an appointment in W-101 or see your counselor.
BEREAVEMENT GROUP
For those who are upset after the death of a loved one and are ready to share their feelings with others.
LIVING WITH AN ALCOHOLIC AND/OR ADDICT
For those who are upset about the drug and/or alcohol use of a loved one with whom they are living.
SEXUAL IDENTITY GROUP
For gay and lesbian students and those who think they may be, to explore issues of concern such as health, discrimination, family, etc.
DIVORCE AND SEPARATION GROUP
For those students who wish to discuss the particular pressures and problems resulting from divorce or separation and/or the challenges of step-family life.
ILLNESS AT HOME GROUP
For those who are living with someone at home who is seriously ill.
INTERNATIONAL STUDENT SUPPORT GROUP
For those students who are away from their native country.
Guidance Bulletin Board
Welcome to the SFP Guidance Bulletin Board


As always, if you have any questions or concerns please feel free to contact your child's guidance counselor.
Counselors names, assignments, and contact numbers can be found at the guidance staff link on this web site.

We look forward to working together in the best interest of your children, and our students.
Guidance Office: 718-423-8810 x212
College Office: 718-423-8810 x244
Ms. Robyn Armon: rarmon@sfponline.org
Ms. Adriana Mannino: amannino@sfponline.org
Mr. Peter Bosco: pbosco@sfponline.org
Ms. Becky Barell: bbarell@sfponline.org
Mrs. Danielle Forte: dforte@sfponline.org
Mrs. Laura Hassett: lhassett@sfponline.org
Mr. Michael Hernandez: mhernandez@sfponline.org
Mr. Nicholas Lombardo: nlombardo@sfponline.org
Mrs. Josephine Morrone: jmorrone@sfponline.org
Mrs. Nancy Williams: nwilliams@sfponline.org
Administrative Assistants
W101-Ms. Patricia Fagan: pfagan@sfponline.org
College Office:
Mrs. Jennifer Kuz: jkuz@sfponline.org
Mr. Brandon Maggenheim: bmaggenheim@sfponline.org
***************************************************************************************************************************************************
September 25 College Fair in the Cafeteria tonight at 6:30: All Juniors & Seniors Welcome
September 25 Early Decision/Early Action Applications Accepted
September 25 Accepting Regular Decision Applications
October 20 Early Decision/Early Action Application Deadline
November 2 CUNY Application Recommended deadlines due in the College Office
December 15- Last Day Accepting College Applications until January 3, 2019

Below are some of the highlights regarding COLLEGE DECISION MAKING:
* Make a list of the colleges in which you are interested.
* Log onto these college websites to gather some important information: majors offered, programs available, location, cost, a general profile of GPA and SAT scores of admitted students, application deadlines, if SAT II tests are required, etc.
* Most college applications require an essay. Check websites to see if topics are given. If not, a personal statement is accepted by many schools. This can include a personal experience that has been an influence in your life. The summer is a perfect time to begin to write rough drafts so that you have a head start on the process. Seniors: When you return to school in September, you can ask an English teacher to review the essay, or visit the writing center for help(appointments available through the English Department). Do this early, as they will get many requests, and you need to be respectful of their time.
* Visit Colleges. Fall and Spring are good times to attend "open house" at colleges. Most colleges will give tours during the summer, and even speak with students and parents. It will give you some idea of the campus and facilities, traveling time, surrounding environment, etc.
* SAT: JUNIOR STUDENTS TAKE the SAT in the spring. Once you receive those scores we suggest spending time over the summer preparing for the fall SAT. Focus on the area(s) where your performance was weak. SENIOR STUDENTS WILL TAKE THE SAT (again) IN THE FALL.
*SENIORS: It is very strongly suggested that you register on-line for the October or November SAT exam during the summer approaching senior year.
College Office Bulletin Board
THE COLLEGE OFFICE HOURS ARE 7:30 AM TO 3:00 PM
Room N-201
PLEASE DO NOT COME TO THE COLLEGE OFFICE DURING CLASS TIME
THANK YOU
*************************************************************************************
KAPLAN TEST PREP CLASSES CAN NOW BE FOUND ON SAT/ACT SECTION OF
COLLEGE OFFICE WEBSITE
****************************************************
School Information:
6100 Francis Lewis Blvd. Fresh Meadows, NY 11365
CEEB Code: 330835
Class of 2018 Data: Graduates: 585
Class of 2018 entered high school: 09/2015
Graduation Date: 6/2019
Ranking: None
Grading: 100 Scale
Weighted
COUNSELOR INFORMATION
TITLE: Guidance Counselor
Guidance Office: 718-423-8810 x212
College Office: 718-423-8810 x244
EMAILS
Ms. Robyn Armon: rarmon@sfponline.org
Ms. Adriana Mannino: amannino@sfponline.org
Mr. Peter Bosco: pbosco@sfponline.org
Ms. Becky Barell: bbarell@sfponline.org
Mrs. Danielle Forte: dforte@sfponline.org
Mrs. Laura Hassett: lhassett@sfponline.org
Mr. Michael Hernandez: mhernandez@sfponline.org
Mr. Nicholas Lombardo: nlombardo@sfponline.org
Mrs. Josephine Morrone: jmorrone@sfponline.org
Mrs. Nancy Williams: nwilliams@sfponline.org
Administrative Assistants
W101-Ms. Patricia Fagan: pfagan@sfponline.org
College Office:
Mrs. Jennifer Kuz: jkuz@sfponline.org
Mr. Brandon Maggenheim: bmaggenheim@sfponline.org
ATTENTION NEW SENIORS AND JUNIORS
TUESDAY, SEPTEMBER 25TH
SAINT FRANCIS PREP COLLEGE FAIR
Over 100 College Representatives

6:30 PM - 9 PM IN THE CAFETERIA
· Academy of Art University
· Adelphi University*
· Albany College of Pharmacy and Health Sciences
· Albertus Magnus College
· American University
· Barry University
· Bryant University
· Cabrini University
· Clarkson University
· Colgate University
· College of Holy Cross
· College of Mount Saint Vincent*
· College of William & Mary
· Concordia College
· Connecticut College
· CUNY-Baruch College
· CUNY-Brooklyn College
· CUNY - City College of New York
· CUNY-College of Staten Island
· CUNY - Hunter College
· CUNY - John Jay College of Criminal Justice
· CUNY - Kingsborough Community College
· CUNY-Laguardia Community College
· CUNY - Macaulay Honors College
· CUNY - Queens College
· CUNY - Queensborough Community College
· CUNY - Sophie Davis School of Biomedical Education
· CUNY - Welcome Center
· DePaul University
· DeSales University
· Dickinson College
· Dominican College
· Emmanuel College
· Fairfield University
· Fairleigh Dickinson University
· Felician University
· Five Towns College
· Fordham University
· Hartwick College
· Harvard College
· Haverford College
· Herkimer County Community College
· High Point University
· Hobart and William Smith Colleges
· Hofstra University *
· Hollins College
· Husson University
· Iona College
· Ithaca College
· Johnson & Wales University
· LaSalle University
· LIM College
· LIU Post*
· Loyola University New Orleans
· Lynn University
· Manhattan College
· Marist College
· Marymount Manhattan College
· Massachusetts College of Pharmacy and Health Sciences (Boston MA)
· Misericordia University
· Molloy College*
· Monmouth University
· Moravian College
· Mount Saint Mary College
· Mount St. Mary's University
· New England College
· New Jersey Institute of Technology
· New York Institute of Technology
· New York University
· North Carolina State University
· Pace University
· Penn State University
· Pratt Institute
· Princeton University
· Providence College
· Quinnipiac University
· Rutgers University
· Sacred Heart University
· The Sage Colleges
· Saint Anselm College
· Saint Joseph's College*
· Saint Mary's College
· Saint Michaels College
· Salve Regina University
· School of Visual Arts
· Seton Hall University
· Siena College
· Simmons College
· St. Bonaventure University*
· St. Francis College- Brooklyn
· St. John's University - Queens Campus*
· St. Thomas Aquinas College*
· St. Vincent College
· Stonehill College
· SUNY - Fashion Institute of Technology
· SUNY- Alfred State College
· SUNY-Binghamton University
· SUNY- Buffalo State College
· SUNY-Canton
· SUNY- College at Brockport
· SUNY- College at Cobleskill
· SUNY- College at Cortland
· SUNY- Delhi
· SUNY- Farmingdale State College
· SUNY-Fredonia
· SUNY- Geneseo
· SUNY- Maritime College
· SUNY- Nassau Community College
· SUNY- New Paltz
· SUNY-Oneonta
· SUNY- Oswego
· SUNY-Plattsburgh
· SUNY- Purchase
· SUNY Stony Brook University
· SUNY- University at Albany
· SUNY- University at Buffalo
· SUNY-Welcome Center
· Syracuse University
· Temple University
· The Catholic University of America
· The College of Saint Rose
· The Cooper Union for the Advancement of Science & Art
· The New School
· The Sage Colleges
· The University of Scranton
· Towson University
· Tufts University
· United States Merchant Marine Academy
· United States Naval Academy
· University of Bridgeport
· University of British Columbia
· University of Colorado at Boulder
· University of Connecticut
· University of Hartford
· University of Maryland, College Park
· University of Massachusetts, Boston
· University of Michigan
· University of New Haven
· University of North Carolina at Greensboro
· University of Tampa
· Utica College
· Vanderbilt University
· Vaughn College of Aeronautics and Technology
· Wagner College
· Washington University
· Wentworth Institute of Technology
· Western Connecticut State University
· Western New England University
· Worcester Polytechnic Institute
· Xavier University
· York College of Pennsylvania
********************************************************
Interested in NURSING




The Future of Nursing Committee
Invites you to join us for the
Pathway to Nursing Event
October 1, 2016
6:15 pm – 8:00 pm
St. Francis Hospital
At The DeMatteis Center
101 Northern Blvd
Greenvale, NY 11548
(The main entrance to the The DeMatteis Centeris at the traffic light one mile east of Glen Cove Rd.
On Northern Blvd.)
RSVP to Meredith Pujdak
Email: meredith.pujdak@chsli.org
Phone: (516)277-4856
Meet with:
Professional Nurses from various specialties &
Nursing School Representatives


Learn about the many opportunities a career in THE PROFESSION OF NURSING can offer!
Interested in Becoming a Medical Assistant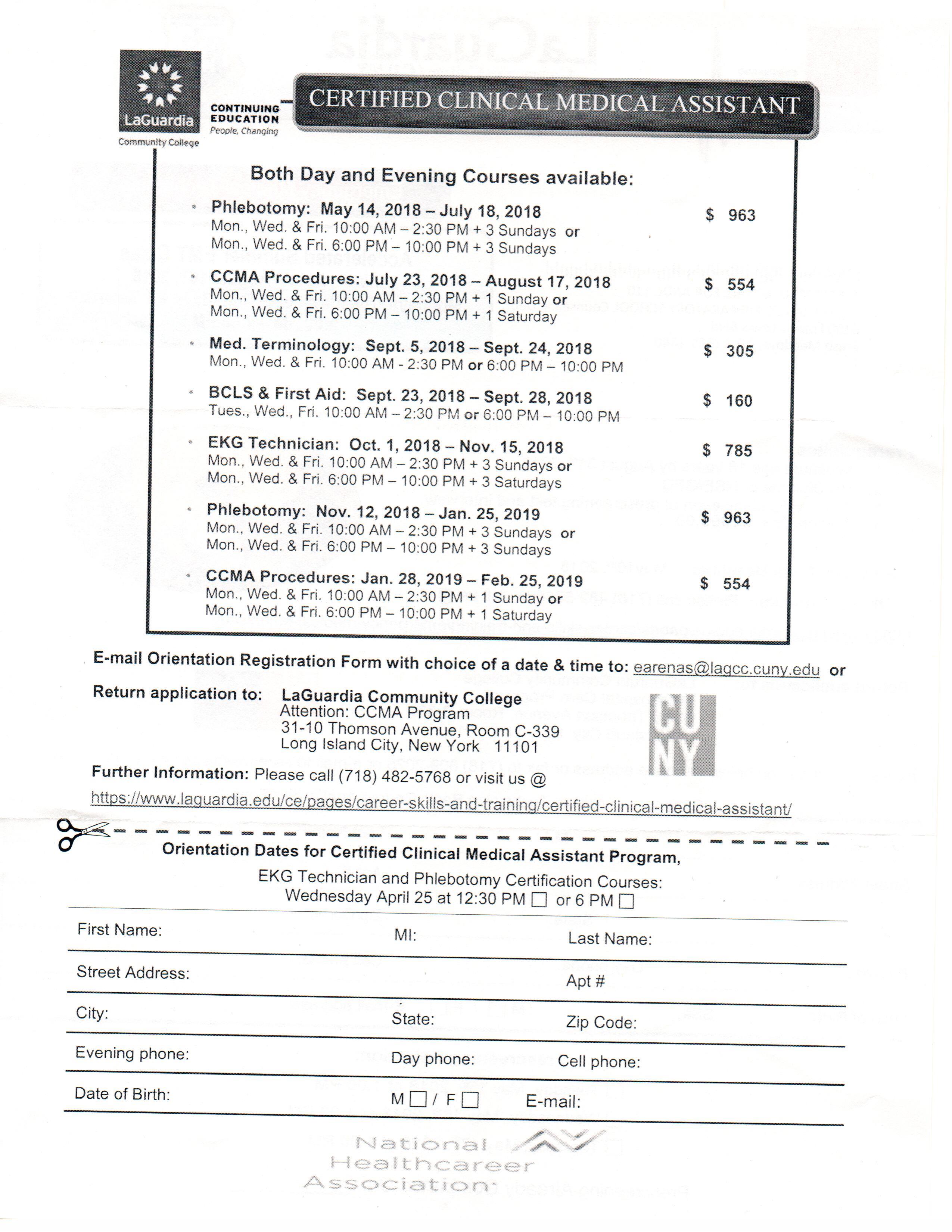 ATTENTION JUNIORS:
College Application Process Symposium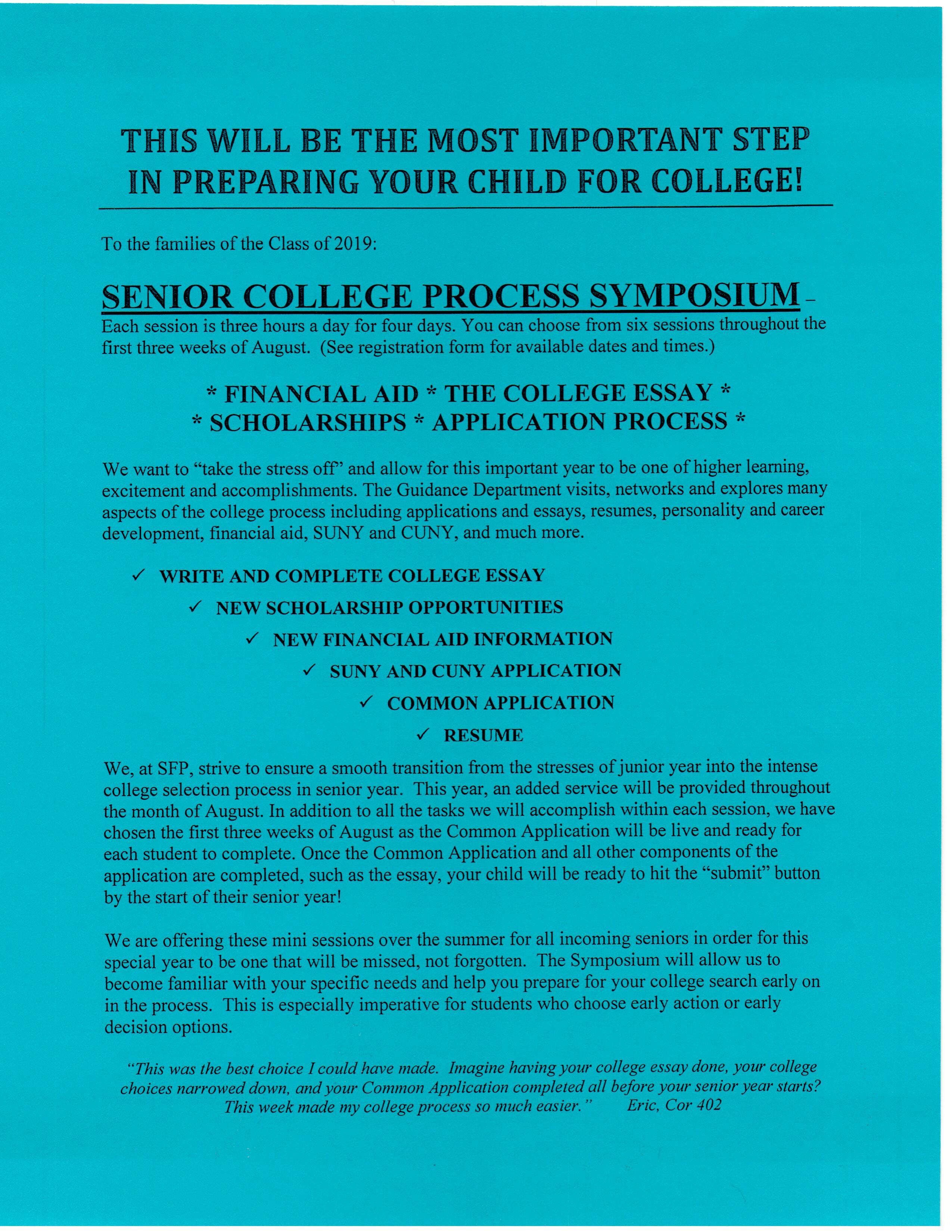 ****************************************************************************************
Interested in Becoming a Math Teacher
TIME2000 Program at Queens College
TIME 2000 (Teaching Improvements through Mathematics Education) is a four-year secondary mathematics teacher preparation program offering scholarships towards tuition.* Participants are part of a close-knit learning community in which they take their mathematics and education courses together, engage in study groups, and attend seminars, conferences, and off-campus events. Close guidance and support are provided by carefully selected faculty who teach in the program. Students in this program double major in mathematics and secondary education. Upon graduation and completion of New York State examinations, students are fully qualified to begin teaching mathematics in grades 7 through 12.

*Please note that sophomores who have already successfully completed one year of calculus are eligible to apply.*
TIME 2000: A MATH TEACHING PROGRAM AT QUEENS COLLEGE -- THIS IS A FULL-TIME UNDERGRADUATE PROGRAM SPECIALLY DESIGNED FOR STUDENTS WHO WOULD LIKE TO BECOME SECONDARY SCHOOL MATHEMATICS TEACHERS. TIME 2000 WILL ADMIT UP TO 30 MEMBERS OF THE FRESHMAN CLASS. FOR FURTHER INFORMATION CONTACT: DR. ALICE ARTZT 718-997-5377 -- EMAIL ALICE.ARTZT@QC.CUNY.EDU (ALSO FOR MORE INFO GO TO www.qc.cuny.edu/time2000.)
TIME 2000
Secondary Education & Youth Services
Queens College
Powdermaker Hall, Room 002
Phone: 718-997-5377
Fax: 718-997-5173
Email: qctime2000@qc.cuny.edu
**************************************************************************************
Financial Aid
Complete the Free Application for Federal Student Aid
"FAFSA"
WWW.FAFSA.ED.GOV
5 Things To Do After Filing Your FAFSA
Congratulations! You finished filling out the 2014-2015 Free Application for Federal Student Aid (FAFSA)! Now what?
1. Look Out For Your Student Aid Report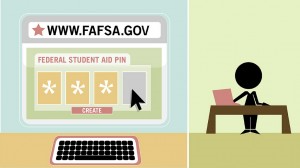 After you submit your FAFSA, you'll get a Student Aid Report (SAR). Your SAR is a paper or electronic document that gives you some basic information about your eligibility for federal student aid as well as listing your answers to the questions on your FAFSA.
Any student with a Federal Student Aid PIN can view and print his or her SAR by logging in to www.fafsa.gov and clicking on the appropriate school year. This is also where you can check the status of your application if you have not received your SAR yet. Once you get your SAR, you should review it carefully to make sure it's correct and complete. If you made a mistake, make sure you go in and correct or update your FAFSA.
2. Locate Your EFC
Found your SAR? Awesome! You may want to start by looking for your Expected Family Contribution (EFC). Your EFC can be found in the box at the top of the first page of your SAR, under your social security number.
Your EFC is a measure of your family's financial strength and is calculated according to a formula established by law. Its formula considers your family's taxed and untaxed income, assets, and benefits (such as unemployment or Social Security) as well as your family size and the number of family members who will attend college during the year.
Schools use your EFC to determine your federal student aid eligibility and your financial aid award. However, it's important to remember that your EFC is not the amount of money your family will have to pay for college nor is it the amount of federal student aid you will receive. It is a number used by your school to calculate how much financial aid you are eligible to receive. Contact your school's financial aid office if you have any questions about how they calculate financial aid.
3. Make Corrections If You Need To
It's important to make sure that everything on your FAFSA is correct and complete, as your school may ask you to verify some of the information.
Did you fill out FAFSA before your 2013 tax information was complete? Do you need to update any information? Did you find a mistake? Don't worry! It's easy to make corrections online at www.fafsa.gov. Log in and click "Make FAFSA Corrections." You'll need to enter your Federal Student Aid PIN to make any corrections. Corrections should be processed in 3-5 days and you should receive a revised SAR.
4. Review Your Financial Aid History Information
The last page of your SAR includes information about your financial aid history, specifically the loans you have taken out. It can be complicated and confusing to keep track of all of your loans and interest rates, but it is very important. Reviewing the financial aid history in your SAR will help you be aware of how much you are borrowing and how much you'll owe later.
Remember: You can access your financial aid history information anytime by logging into www.nslds.ed.gov with your Federal Student Aid PIN.
5. Double-Check With Your Schools
Lastly, make sure that you double-check with the financial aid offices at the schools you applied to. Sometimes schools need additional paperwork or have other deadlines. You never want to leave money on the table!
*************************************************************************************************
COLLEGE REPRESENTATIVES--
MAY NOW SCHEDULE CAFETERIA VISITS THROUGH NAVIANCE (OR EMAIL bmagenheim@sfponline.org)
SENIORS 12:45 PM - 1:15 PM
JUNIORS 11:45 AM - 12:15 PM
********************************************************************************************************************
SENIORS:
CUNY: The City University of New York: Apply at www.CUNY.edu

IF YOU HAVE QUESTIONS REGARDING YOUR CUNY APPLICATIONS OR CUNY DECISIONS YOU CAN CALL 212-997-2869 or email: aonline@mail.cuny.edu
*************************************************************************
ATTENTION SENIORS - SEE SFP COLLEGE HANDBOOK TO LEARN ABOUT PROCESS FOR APPLYING TO COLLEGE-CLICK ON LINK BELOW:
*********************************************************************************************************************

Macaulay Honors College Fall Open House
·October 14, 2018
2:00 pm - 4:00 pm
Address: 524 West 59th Street,

New York

,

New York

,

10019
*********************************************************************************************************************
UNITED STATES MILITARY ACADEMY
WEST POINT
OUTSTANDING JUNIORS MAY START THEIR APPLICATIONS NOW BY VISITING www.apply.usma.edu
FRESHMAN AND SOPHMORES MAY REQUEST THE E-BROCHURE "YOUR GUIDE TO SUCCESSFULL ADMISSIONS" AND VISIT www.discover.usma.edu/guide
FOR INFORMATION REGARDING THE NAVAL ACADEMY
FOR MORE INFORMATION ON USNA FALL FORUMS
***************************************************************************************************************
Military Academy Nominations - FAQ (From the office of Congressman Thomas R. Suozzi)
Frequently asked questions for those seeking a Military Academy nomination. You may also fill out a Military Academy Nominations Form.
What is a nomination?
Members of Congress may nominate applicants who meet the eligibility requirements established by law. A candidate may seek a nomination from the following:
A member of the U.S. House of Representatives who represents the congressional district in which the candidate resides
Both U.S. Senators from his or her state
Apply directly to the Vice-President of the United States
What are the basic eligibility requirements?
Each applicant for a nomination must meet the following eligibility requirements as of July 1st of the year of admission to an academy:
Age: Be at least 17 years old, but not have passed the 23rd birthday
Citizenship: Must be a U.S. citizen
Marital Status: Must be unmarried, not pregnant, and without legal obligation to support children or other dependents
Residence: Must reside within the boundaries of the 3rd Congressional District of New York.
Skill / Fitness: Must meet the medical, physical, and academic requirements of the Academy
When do I apply for a nomination?
The nomination application period opens May 15th of each year for those candidates who are high school juniors and will be seniors the following school year, or who have already graduated.
What is the deadline for completing a nomination file?
The deadline for submitting a nomination packet to the District Office is October 19, 2018. Please contact the office for more specifics.
What must be included in my nomination file?
A complete nomination file consists of the following items:
Current photo
High school transcript
American College Testing Program (ACT) results and/or College Board Scholastic Assessment Test (SAT) results
Resume of extracurricular activities
An essay stating why you want to attend a service academy (300 words or less)
Minimum of three letters of recommendation from (a) an academic teacher; (b) a supervisor-coach, employer, guidance counselor, scout leader, etc.; and (c) an acquaintance-someone who knows the applicant but is not a member of the applicant's family.
What happens after I have completed my nomination file?
Applicants who submit a completed nomination file will be scheduled for an interview on Saturday, December 1, 2018, between 11:00am and 4:00pm (location, TBD).
What criteria is used in selecting candidates?
Nominations are based on a "whole person" evaluation. Factors such as academic achievements, extra-curricular activities, leadership skills, physical aptitude, character and motivation are taken into consideration and compared with other applicants.
How many academies are there?
There are five service academies.
Can I meet the representatives of all the Academies?
Yes, Come to our Academy Selection Night in late May, 2019 (date, time, and place TBD). Learn from Congressman Tom Suozzi, and the representatives of each of the Academies, on what you need to do to become a successful cadet.
Are the requirements the same for all of the service academies?
No. Although many of the qualifications are similar, each academy operates under its own admissions guidelines. Visit the academy of your choice via the websites noted for each academy's particular admissions qualifications. It is not necessary to seek a nomination to the Coast Guard Academy, as the U.S.C.G.A. accepts candidates based on their own testing criteria.
Who should I ask to write a letter of recommendation on my behalf?
Some of the people applicants typically seek recommendations from include:
Teachers
Counselors
Employers
Coaches
Clergy
Scout Leaders
A specific recommendation form is not required. A letter of recommendation is sufficient.
Will I automatically be selected by the academy after I receive a nomination?
No. You will be placed among a select group of nominees, and the academy of your choice will make the final decision. If selected, you will receive an offer of admission (an appointment) directly from the academy.
What if I choose more than one academy? Will I be limited to a single nomination?
No. You can be nominated to multiple academies depending on how well you have competed among this year's pool of candidates. It is also possible to win multiple appointments.
When will I know if I have been offered an appointment by an academy?
Academies will begin to notify candidates of their admission status in February. All offers of appointment are generally sent out by May.
Who do I contact for more information?
Please contact Edward G. Aulman, Veterans Caseworker, at the Huntington Office, (631) 923-4104.
Summer Programs
New Summer 2019 Programs TBA