Campus Ministry Main Site

DAY OF RECONCILIATION

Please open this slide BEFORE the prayer service begins.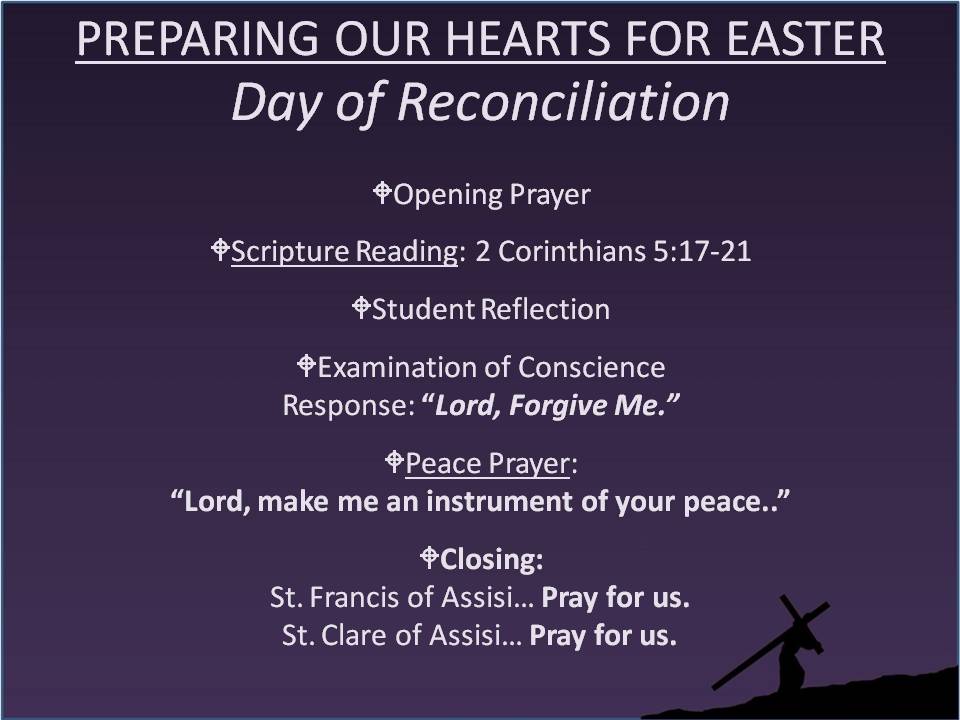 DAY of RECONCILIATION.ppsxLent 2018
Over the next 40 days, take some time to pray, reconcile, fast, give, wear a T-shirt, buy some corn, go to morning Mass, and donate spare change, to help prepare your heart for Easter.
Click below for a list of activities.

SIGN-UPS FOR FRANCISCAN IMMERSION EXPERIENCES ARE OPEN!
Romero Center Urban Challenge
Camden, NJ - 4/18-4/22
Hogar San Francisco de Asis
Lima, Peru - Mid July