Admissions Blog Post
---
A Family Legacy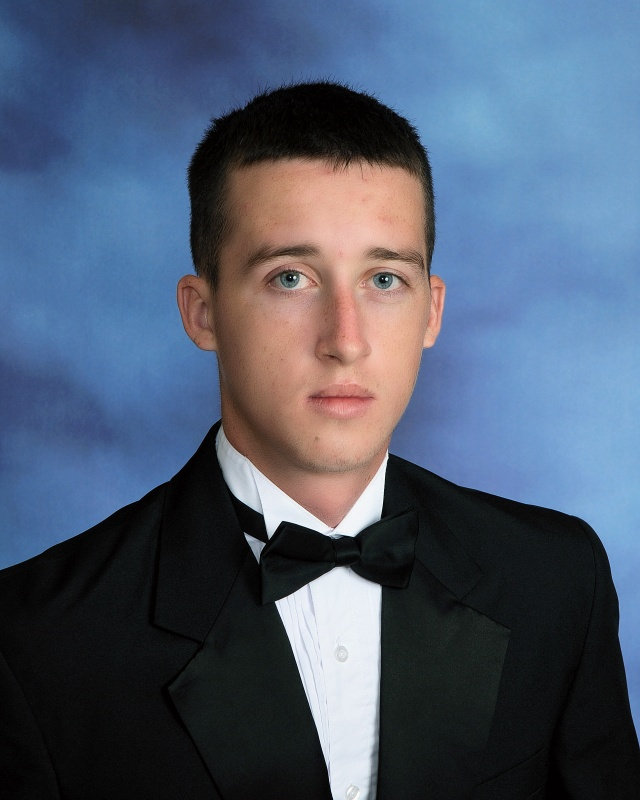 JACK LYNCH
CLASS OF 2019
As you all probably know, after four years of high school you have a pretty nice list of regrets. Maybe you regret not studying enough, not working hard enough, maybe you regret never asking that girl out, or maybe you regret asking that girl out. If I could give advice to an incoming freshman I would tell them to spend time figuring out who they are as an individual because the earlier you figure out who you are and what you love to do, the better off your high school experience will be.
From the second I was accepted into St. Francis Prep I was told that I needed to live up to the name of my Dad and Brother. The "Lynch Name" At first I thought this meant that I needed to play the same sports as them, basketball and football if I didn't I wouldn't be honoring them. Particularly my dad.
My Dad also attended St. Francis Prep, where he played Basketball for four years. Unfortunately, he passed away on September 11th when I was 6 months old. Growing up only hearing stories about number 24 going up and down the court I imagined what I would do when I was on that same court shooting the same ball hearing instructions from the same coach. I can honestly say it was an honor to play on the same court as him, for the same coach, and with the same number 24 on my back.
For three years I played basketball. I played everyday feeling as if this was what I was meant to do. I felt as if I was honoring my father's legacy. But I never felt the love, and passion that I did for something else. During my first three years of playing ball at Prep I was also running cross country and outdoor track. And I loved it but during those winter months where I was forced to stop I felt as though a part of me was missing. So after three years I quit basketball and I now run track full time. Never regretting the choice I made.
People still ask me how can you go from being a starter on the basketball team to being a runner. Well my answer doesn't always make sense to people that don't know what my day is like and how much I love it.
Everyday when the last bell rings at 2:45. The distance team goes for a 6 to 10 mile run outside in the Cunningham Park Trail or around the streets of Fresh Meadows. This mileage is not done slowly, we do every mile in about 7 minutes or less. But during that time I am running with friends and teammates as we laugh and tell stories.
The hard days are at a track where the workouts are made to push our legs, heart, lungs, and mind to their breaking points, and then continue to push them a little further. Just when we think that the workout is over coach will tell us to do one more set of sprints before making the mile and a half run back to prep. If you're thinking this sounds like cruel and unusual punishment, you're exactly right, and we even have a saying in track that "Our sport is your sports punishment".
When I finally get back to prep it is around 5 O'clock which means I don't get home until 5:30, just in time for dinner. After dinner I start homework and studying before going to sleep around midnight, waking up and doing it all over again.
Thankfully, all of this hard work has proven to be worth it. This season I ran a personal best in all of my events, placed second as a team in the Brooklyn Queens Championships and I was able to run with three of my teammates on NBC Sports during the USA Track and Field Indoor National Championships. In that moment with TV cameras on me and people watching on TV and over the internet, I knew that even though I was running on a track and not on a court. With a baton and not a ball in my hands I knew then that I was honoring my Dad's legacy. I was living up to the "Lynch name"
St. Francis Prep made me realize that I am not my brother I am not my Dad, I am me. Prep showed me that it doesn't matter if you play basketball, football, track, or handball, it doesn't matter if you're in model UN, the Japanese club, or the debate club, and it definitely doesn't matter how many people know your name because every kid has an opportunity to be their own individual and do what they love. St. Francis Prep has taught me that being yourself and following your heart is always the right call.
So as I get ready to leave prep I know that my Dad's memory, my Dad's legacy is not mine but it is a part of me. I carry his basketball, my brother's football and now my baton with me wherever I go. Prep made me see who I am and for that I am truly grateful.
POSTED:6/3/2019
Blog Archives
6/23/2021
Graduating during COVID
more...
6/3/2019
A Family Legacy
more...
12/3/2018
THANKFUL TO ATTEND PREP
more...
5/1/2018
SFP's Campus Ministry's Urban Challenge
more...
2/28/2018
The Prep Family
more...
1/25/2018
Transferring into St. Francis Prep.
more...
9/15/2017
Our Franciscan Pilgrimage
more...
6/2/2017
The Prep
more...
5/6/2017
Student-Teacher-Parent
more...
2/9/2017
WHY I CHOSE TO COME TO PREP, AND WHY I HAVE NEVER REGRETTED THAT DECISION.
more...
1/23/2017
ST. FRANCIS PREP RECEIVES SPECIAL HONORS FOR GUIDANCE AND ART DEPARTMENTS
more...
12/15/2016
FRESHMAN YEAR: Time to Grow Not Only Physically, but Mentally and Spiritually
more...
10/18/2016
SFP Music Department Admissions Video
more...
10/1/2016
All are Welcome!
more...
9/24/2016
St. Francis Prep Walks to Benefit New Students
more...
7/14/2016
St. Francis Prep Students Immerse Themselves in Service
more...