Admissions Blog Post
---
The Prep Family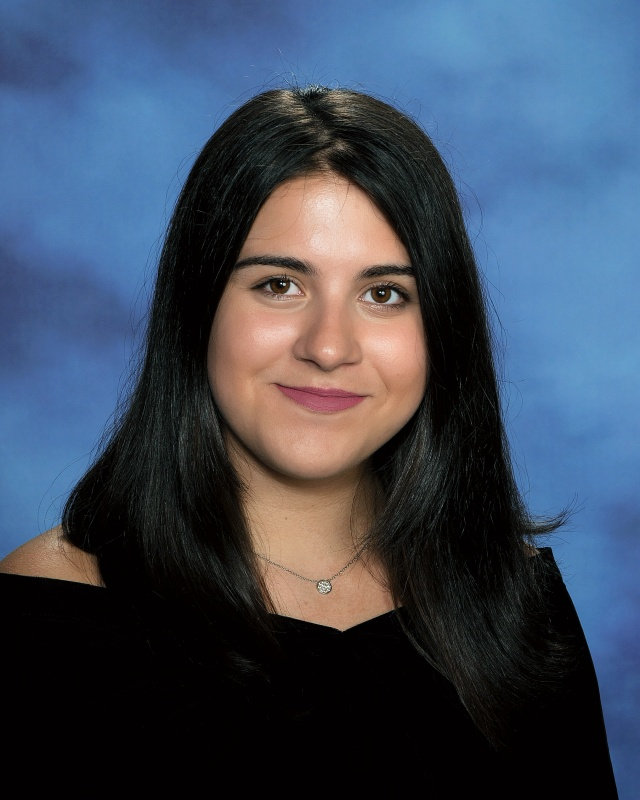 Nicole O'Connor
Class of 2018
I come from a Prep family. My dad was class of '86, and his brother was class of '89. Since my dad was such an active alum, I've been coming here for basketball games, and all kinds of events since I was little. We used to drive past the building all the time, and my dad's used to tell me "Look; that's where you're going to high school one day!" I remember there was usually someone, no matter how late it was, standing in the dimmed light of the East lobby. Sometimes, it was a teacher or coach. Sometimes it was even students. To me, this was a sign of activity, and of dedication. The school was always full of life, and projects, and goals, and dreams. I admired the people I saw through the window; they were working at something. They were a part of a community.
When I was in 7th grade, I, as I'm sure you all were, was obsessed with being able to get into a good high school. I was taking prep classes for the TACHS, I was working tremendously hard in school- anything that could give me the upper hand. But the best thing I did was get involved with the Prep itself, as early as I could. I took Winter Academy Classes on Saturday mornings. Those classes were so informative, and so engaging that I didn't care that they were at 7:00 am. There, I met Mr. Jardines, one of the most influential and caring teachers I've ever had. Because of that program, he invited me to the Model United Nation's eighth grade conference. This is where I discovered my love of debate and humanitarianism. Five years later, I am Secretary General of that club, where I continue to work with Mr. Jardines to improve students' public speaking skills and teach about the problems that affect our world.
Since coming to Prep, I have become one of those people standing in the East lobby late at night. You will hear Mr. McLaughliin say over and over again "Get involved, get involved." Take this advice and run with it. Apart from Model UN, I've been involved with the Alvernian Drama Society. Through Ms. Mejia's dedication to her students, love for the arts, and drive to direct extraordinary shows, I have been able to participate in seven Alvernian productions, including our trip to perform in Disneyland, California. Every friend I've made at Prep is involved in something. 2:45 is rarely the end of the day. The school is constantly abuzz with all the activities, clubs, and teams Prep has available.
I've had the privilege of having excellent teachers during my time at Prep. Every one of them gives a tremendous amount of time to their students. They don't stop working when the bell rings. Whether it's staying to work on an essay, going over a math test, or even just sitting down to talk, the teachers here know that their role goes beyond teacher. They are mentors, and guides, who take genuine interest in not only the work of their students, but their well being, doing everything in their power to help students meet with as much success as possible.
One of the best things Prep has given me is my friends. Because Prep is so vastly diverse, attracting students with all different interests and strengths. There's a friend for everyone at Prep, and there was never a moment when I did not feel welcomed and accepted. My bond with my friends was strengthened by the numerous honors and AP courses we've been able to take. These classes, though challenging, were the best courses I've ever taken. These classes were indeed rigorous, but they are designed for students like yourselves, who enjoy going beyond a set curriculum, learning for the sake of learning, and challenging themselves to be the best they can be.
Prep is not just a school; it's a family of people who support, love, and care for one another. My father was diagnosed with cancer, in the middle of my sophomore year, and he passed away last year on March 15th. The response of the Prep community was overwhelming. Many of my teachers, all of my friends, and my whole Cor attended the funeral. When I returned to school, my friends surrounded me, and my teachers took the time to make sure I didn't fall behind. My family could not have made it through without the kindness, camaraderie, and generosity of Prep.
High school has been a fantastic four years. I've spent this time surrounded by wonderful people, growing as a student and as a person. I love this school to the point where I am almost reluctant to graduate, but I know that Prep has given me the skills I need to succeed in college and in life. High school is four years; the Prep is forever. Prep will definitely create an environment you will never want to leave, but the memories, friendships, and experiences that come from this place will stay with all of you forever.
POSTED:2/28/2018
Blog Archives
6/23/2021
Graduating during COVID
more...
6/3/2019
A Family Legacy
more...
12/3/2018
THANKFUL TO ATTEND PREP
more...
5/1/2018
SFP's Campus Ministry's Urban Challenge
more...
2/28/2018
The Prep Family
more...
1/25/2018
Transferring into St. Francis Prep.
more...
9/15/2017
Our Franciscan Pilgrimage
more...
6/2/2017
The Prep
more...
5/6/2017
Student-Teacher-Parent
more...
2/9/2017
WHY I CHOSE TO COME TO PREP, AND WHY I HAVE NEVER REGRETTED THAT DECISION.
more...
1/23/2017
ST. FRANCIS PREP RECEIVES SPECIAL HONORS FOR GUIDANCE AND ART DEPARTMENTS
more...
12/15/2016
FRESHMAN YEAR: Time to Grow Not Only Physically, but Mentally and Spiritually
more...
10/18/2016
SFP Music Department Admissions Video
more...
10/1/2016
All are Welcome!
more...
9/24/2016
St. Francis Prep Walks to Benefit New Students
more...
7/14/2016
St. Francis Prep Students Immerse Themselves in Service
more...