Admissions Blog Post
---
The Prep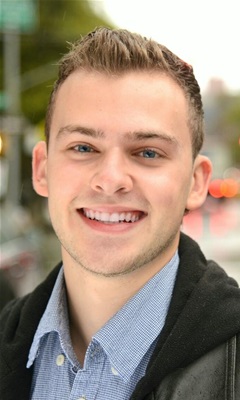 Sal Cocchiaro
Class of 2013
It has been almost four years now since I graduated from the Prep and nearly three years since they asked me to write about my experiences during my time at the Prep.
The reason I have found it so difficult to talk about my time at the Prep is that I knew how challenging it would be to avoid writing effectively a full-length novel about how the school helped positively transform my life and the lives of so many I know.
I distinctly remember making my high school rounds nearly 10 years ago. At the time, considering going to high school, let alone choosing one, seemed like the most impossible thing. Ten years later, and after repeating the process again and again for college applications and now law school applications, maybe it wasn't so bad. The choice was actually quite easy. I refuse to knock any of the other incredible Catholic high schools in Queens, but I will say this: when I stepped into Prep, I knew immediately what set it apart from the rest--its unparalleled facilities and its brilliant, warmhearted people.
I realize struggle to put Saint Francis Prep into a pronoun form...sometimes I think of the Prep as the physical institution--the sprawling epicenter of life and ideas at the intersection of Horace Harding and Francis Lewis filled with state-of-the-art classrooms, incredibly specialized art and music centers, dazzlingly diverse athletic facilities, and next-generation science labs.
On the other hand, sometimes I think of the Prep as the people--the kindhearted and diverse student body, the well-versed and deeply affectionate faculty members and guidance counselors, and the perpetually resourceful surrounding staff, all guided by the superior vision of Mr. McLaughlin, Brother Leonard, and all of their assistants.
Thus, to me, the Prep is like the Church. Yes, it is a physical place, a place to learn and grow physically, emotionally, intellectually, and spiritually. At the same time, it is a community of individuals whose faith in God inspires growth and progress as a collective unit. No matter how you choose to define it, of the many uncertainties in my life, one thing is for sure: my life would never have been the same without the Prep.
As I embark on the next stage of my life, I am grateful to the Prep for giving me my fondest memories in life--both the challenges that made me stronger and the encounters that made my smile just a bit wider, for creating an environment where I met my incredible girlfriend of four years, Annamaria, along with countless other friends that I made for life, and most importantly, for inspiring me each and every day that I continue to wear the Tau cross with pride and humility.
I can't wait until the day I have children of my own, so that they too can have the privilege and blessing of attending the Prep, a school, a place, a community that will always be in my heart and in my mind.
Warmest regards,
Sal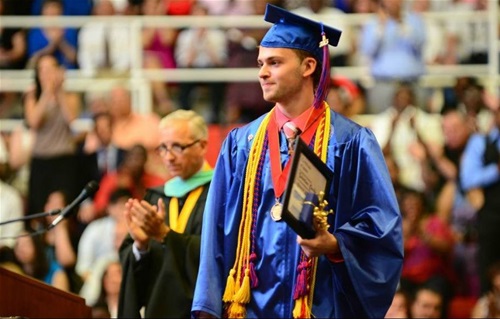 St. Francis Preparatory Graduation 2013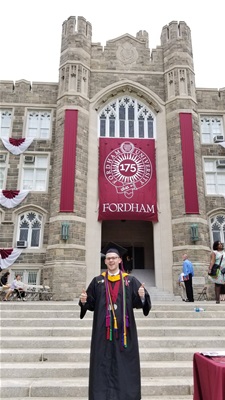 Fordham University Graduation
Gabeli School of Business
Class of 2017
POSTED:6/2/2017
Blog Archives
6/23/2021
Graduating during COVID
more...
6/3/2019
A Family Legacy
more...
12/3/2018
THANKFUL TO ATTEND PREP
more...
5/1/2018
SFP's Campus Ministry's Urban Challenge
more...
2/28/2018
The Prep Family
more...
1/25/2018
Transferring into St. Francis Prep.
more...
9/15/2017
Our Franciscan Pilgrimage
more...
6/2/2017
The Prep
more...
5/6/2017
Student-Teacher-Parent
more...
2/9/2017
WHY I CHOSE TO COME TO PREP, AND WHY I HAVE NEVER REGRETTED THAT DECISION.
more...
1/23/2017
ST. FRANCIS PREP RECEIVES SPECIAL HONORS FOR GUIDANCE AND ART DEPARTMENTS
more...
12/15/2016
FRESHMAN YEAR: Time to Grow Not Only Physically, but Mentally and Spiritually
more...
10/18/2016
SFP Music Department Admissions Video
more...
10/1/2016
All are Welcome!
more...
9/24/2016
St. Francis Prep Walks to Benefit New Students
more...
7/14/2016
St. Francis Prep Students Immerse Themselves in Service
more...