Admissions Blog Post
---
WHY I CHOSE TO COME TO PREP, AND WHY I HAVE NEVER REGRETTED THAT DECISION.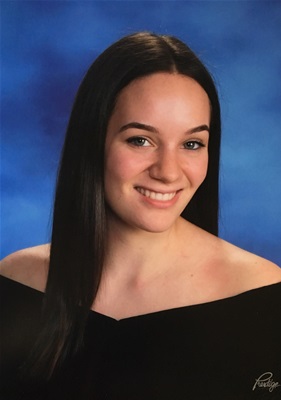 RENEE GRASSO
CLASS OF 2017
Four years ago, I chose to come to Prep, and I have never regretted that decision. When I was in 8th grade, I was so excited for high school. I couldn't wait to make new friends, take interesting classes, and have some more independence. My older sister was a senior in Prep at the time, so I could already tell from her high school experience that Prep could definitely offer what I was looking for.
Coming from a public school magnet, or honors, program, I wanted a school that would challenge me academically and prepare me well for college. But, unlike many of my classmates, I didn't want to attend a specialized high school, like Stuyvesant or Bronx Science, which would require a long commute that could take away from my high school experience. Instead, I wanted a local school with rigorous academics, but also extracurricular opportunities and a sense of community that would make the school feel like home.
I could tell from my visits to Prep and from my sister's successful experience that it was definitely the place for me, and I was so right. During my time at Prep, I've taken mostly honors and AP classes. Outside of the classroom, I play trombone in the jazz band, I'm an editor-in-chief of the school newspaper, and I volunteer with Campus Ministry. Just last year, I joined the drama club, and even though I'd never acted, sang, or danced before, I was welcomed with open arms and the veteran members were happy to teach me everything they knew, instead of laughing at me or looking down upon me for not being "good enough."
This is what truly makes Prep great: the people. In a big community like Prep, you don't just meet all your peers freshman year and divide into cliques: you never stop meeting different people! Just last week I made a lot of new friends on an overnight retreat for Prep's Campus Ministry. Even though I'd never even spoken to some of the people on the retreat with me, after a long day full of activities from painting to praying to making s'mores, we were all having so much fun that we didn't want to go to sleep.
Especially now that my college application process is underway, I'm so grateful that I go to a school that is so dedicated to preparing me for the next part of my life. Prep's guidance department puts a lot of time and effort towards each student, and the results are evident in the hundreds of millions of dollars in merit scholarships won by the graduating class each year. When I graduate, I'm confident that I will be equally prepared for college and for my future job as any of my former classmates that chose to go to specialized high schools.
POSTED:2/9/2017
Blog Archives
6/23/2021
Graduating during COVID
more...
6/3/2019
A Family Legacy
more...
12/3/2018
THANKFUL TO ATTEND PREP
more...
5/1/2018
SFP's Campus Ministry's Urban Challenge
more...
2/28/2018
The Prep Family
more...
1/25/2018
Transferring into St. Francis Prep.
more...
9/15/2017
Our Franciscan Pilgrimage
more...
6/2/2017
The Prep
more...
5/6/2017
Student-Teacher-Parent
more...
2/9/2017
WHY I CHOSE TO COME TO PREP, AND WHY I HAVE NEVER REGRETTED THAT DECISION.
more...
1/23/2017
ST. FRANCIS PREP RECEIVES SPECIAL HONORS FOR GUIDANCE AND ART DEPARTMENTS
more...
12/15/2016
FRESHMAN YEAR: Time to Grow Not Only Physically, but Mentally and Spiritually
more...
10/18/2016
SFP Music Department Admissions Video
more...
10/1/2016
All are Welcome!
more...
9/24/2016
St. Francis Prep Walks to Benefit New Students
more...
7/14/2016
St. Francis Prep Students Immerse Themselves in Service
more...