Admissions Blog Post
---
St. Francis Prep Walks to Benefit New Students
On Friday, September 30th, every member of the St. Francis Prep community will participate in the school's annual Walk-A-Thon. This event has become an enjoyable fixture of the school's ongoing effort to ensure future generations of students have access to the best possible facilities and educational environments. The Walk-A-Thons have raised, on average, a quarter of a million dollars to benefit the school's long-term capital campaign spearheaded by President, Brother Leonard Conway, O.S.F..
Over the last many years, Prep's building has undergone countless improvements. These include the heating and ventialtion system, the public address system, as well as an expansion to the cafeteria. Prep students also now enjoy a new Athletic Center and Visual Art Center. Last year, Prep unveiled their fully renovated Science lab facilites that are easily on par with collegiate labs. These all benefit Prep's outstanding educational program that includes an award winning Science Research program, and an Art program that has just been recommended to receive the Middle States Association of Colleges and Schools Program of Distinction.
Most recently, Prep's Music department has undergone substantial renovation. When the building opened in the early 1960's as Bishop Reilly High School, there were no dedicated Music facilites. Prep can now boast four rooms that have been fully upgraded; a small rehearsal room for the school's elite Chamber Orchestra, a dedicated percussion room outfitted with all new equipment, a suite of seven Wenger SoundLok Sound Isolation rooms, and a dedicated classroom for the school's upperclassman electives, such as Music Theory and Music History. Renovations have also included upgrading two instrumental rooms as well as an office for Prep's Music instructors, and improved instrument storage space. Prep's Music department was the first everto receive Middle States' Music Credential, which is aimed at recognizing only those schools with the most sophisticated programs and the highest goals in music education. Most recently, Prep's Jazz Band, Chamber Choir, and Chamber Orchestra returned from a concert tour to Italy.
St. Francis Prep's annual Walk-A-Thon will take place on the morning of September 30th, with the route beginning at Prep.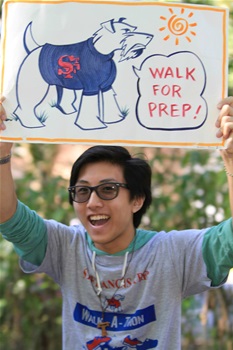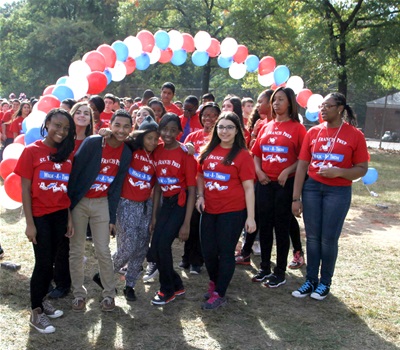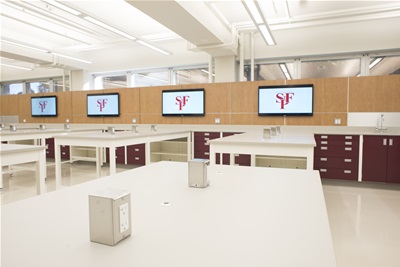 One of Prep's New Science Labs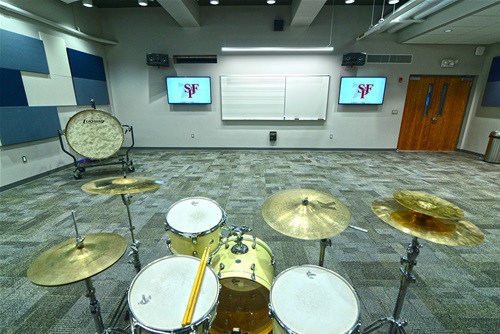 Prep's new Percussion Studio
For more information, or to sponsor a student, please contact:
Mr. Robert Angeletti, Director of Development at (718) 423-8810, x255, or [email protected].
Please also visit http://www.steps4prep.org.
POSTED:9/24/2016
Blog Archives
6/23/2021
Graduating during COVID
more...
6/3/2019
A Family Legacy
more...
12/3/2018
THANKFUL TO ATTEND PREP
more...
5/1/2018
SFP's Campus Ministry's Urban Challenge
more...
2/28/2018
The Prep Family
more...
1/25/2018
Transferring into St. Francis Prep.
more...
9/15/2017
Our Franciscan Pilgrimage
more...
6/2/2017
The Prep
more...
5/6/2017
Student-Teacher-Parent
more...
2/9/2017
WHY I CHOSE TO COME TO PREP, AND WHY I HAVE NEVER REGRETTED THAT DECISION.
more...
1/23/2017
ST. FRANCIS PREP RECEIVES SPECIAL HONORS FOR GUIDANCE AND ART DEPARTMENTS
more...
12/15/2016
FRESHMAN YEAR: Time to Grow Not Only Physically, but Mentally and Spiritually
more...
10/18/2016
SFP Music Department Admissions Video
more...
10/1/2016
All are Welcome!
more...
9/24/2016
St. Francis Prep Walks to Benefit New Students
more...
7/14/2016
St. Francis Prep Students Immerse Themselves in Service
more...