Pura Vida
SFP's Environmental Club
2021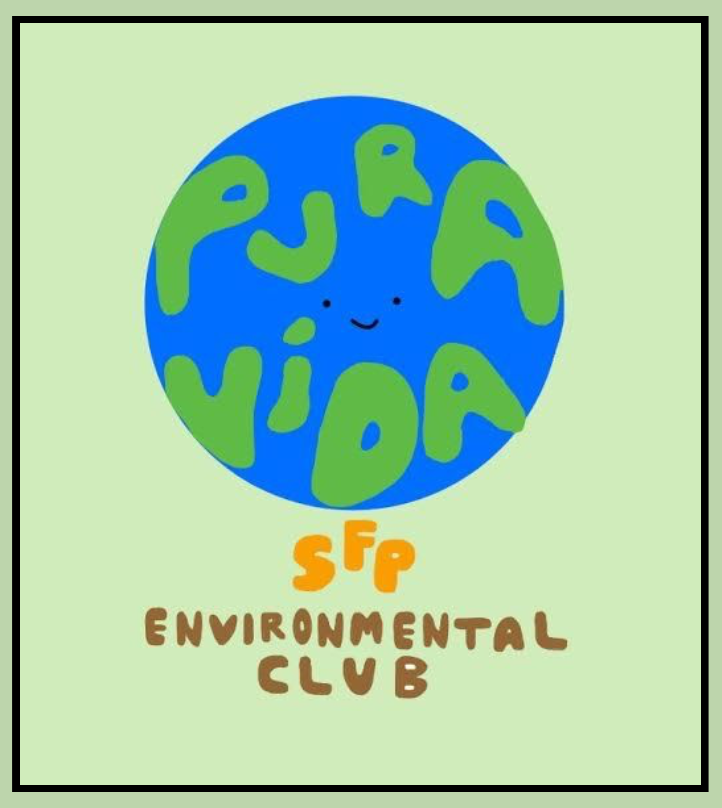 The Pura Vida Club strives to create tangible change in the SFP community that will make it a more sustainable environment through education, awareness, and mitigation using action-based projects.
Meetings will be held each Wednesday from 5pm to 6pm. GC code: kiuwphu
Dedicated to making SFP and its community more sustainable!