SFP Annual Musical: The Addams Family
Vol: 82 Issue: 1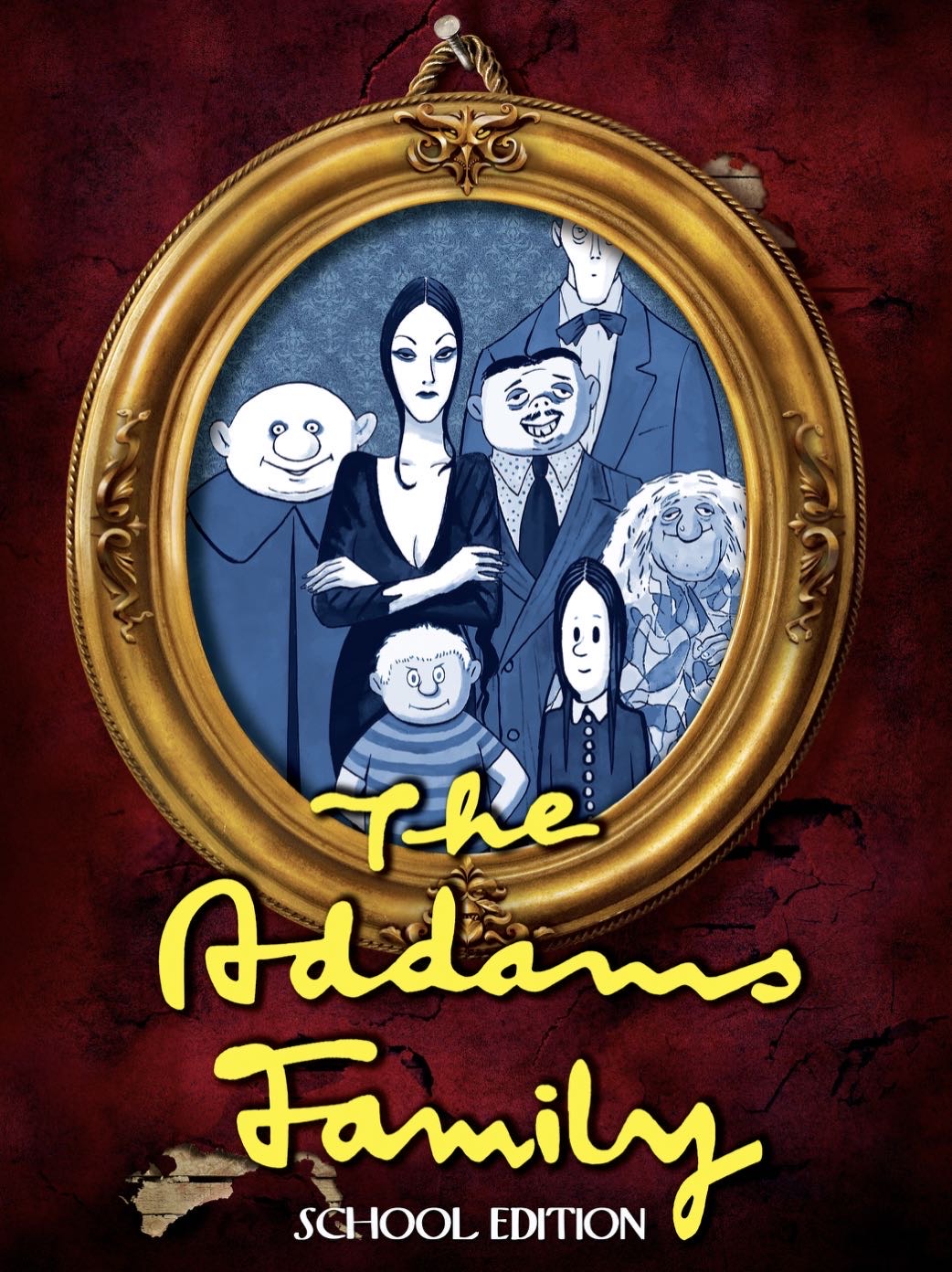 The Addams Family is a musical comedy composed by Marshall Brickman, Rice Elice, and Andrew Lippa, based on the characters created by Charles Addams. The show was initially produced on Broadway and played 722 times before closing on December 31, 2011, earning two Tony nominations inclusive of Best Original Score.
Last Friday and Saturday night, St. Francis Prep performed its annual musical, the school edition of The Addams Family, bringing this masterpiece back to the stage. In the show, there were five singers, eight dancers, about twenty technical crew members, and ten cast members -- all Prep students. These talented students fully devoted themselves to this show. Starting in mid-October, they practiced a few times a week. During the tech week (the week leading up to the show), they had rehearsal every day for three hours, and on the day before the performance, they spent six hours practicing. In total, they have put eight weeks and prodigious effort into bringing us this feast for the eyes and ears!
We all think this musical was a great success as it adequately presented a tale full of comedy, romance, and individuality. After an opening number explaining what it takes to be part of the family, it is revealed that Wednesday Adams has invited her "normal" boyfriend, Lucas Beineke, and his family to dinner. The remainder of the Addams family is concerned about her, going to extreme lengths in a desperate attempt to protect her from normalcy. At the dinner table, tensions rise, and chaos ensues. When "The Game" is played, secrets are revealed, and Wednesday unveils that she plans to marry Lucas. Everything seems to be falling apart, including the marriages of Gomez and Morticia and Mal and Alice. However, after learning to truly appreciate each other and embrace their differences, all of the couples reconcile. By watching this musical, we learned from the Addams family that it is always best to be yourself, as those who love you will accept you regardless.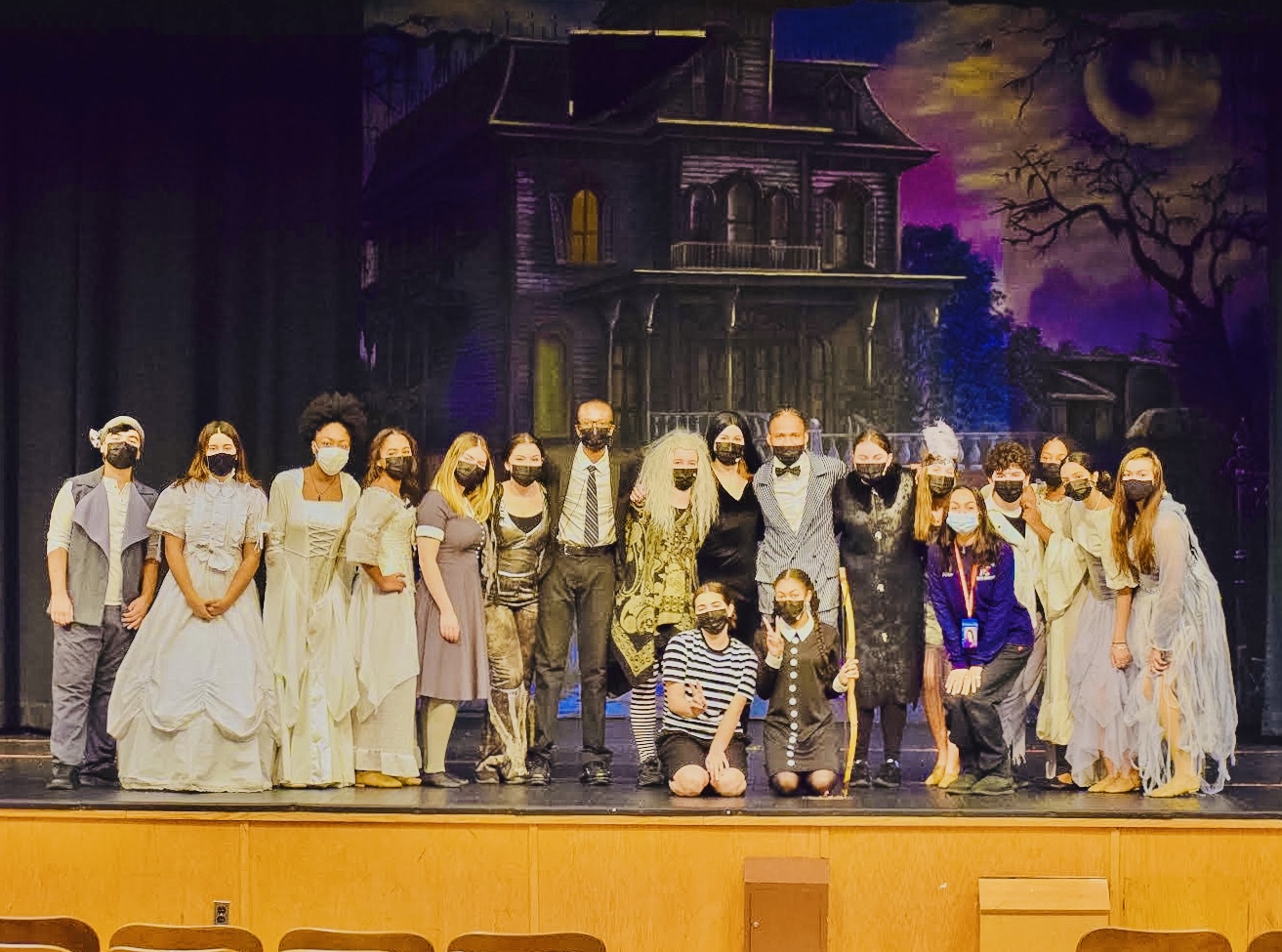 (Photo Credit: Ms. Buccino)
After watching this spellbinding performance, we interviewed a few cast members and crew members about the show and their own experiences. Here are the questions and their responses:
(1) What role did you play? What do you think about this role? (What is your favorite thing about this role? What were your responsibilities in this show?)
(2) How was your overall experience of participating in this activity/show? (eg. How were the rehearsals? Did you make any new friends from this activity? What drove you to participate in this activity? Did you have a lot of fun practicing and performing? Would you like to perform in the next show? Would you say this is your favorite activity at Prep so far?)
(3) Is there anything else that you would like to share with your audiences? (eg. the amount of effort you've put in this show; your contributions in this show; your future goals regarding music/drama/performing art; your passion for music/drama/performing art, etc.)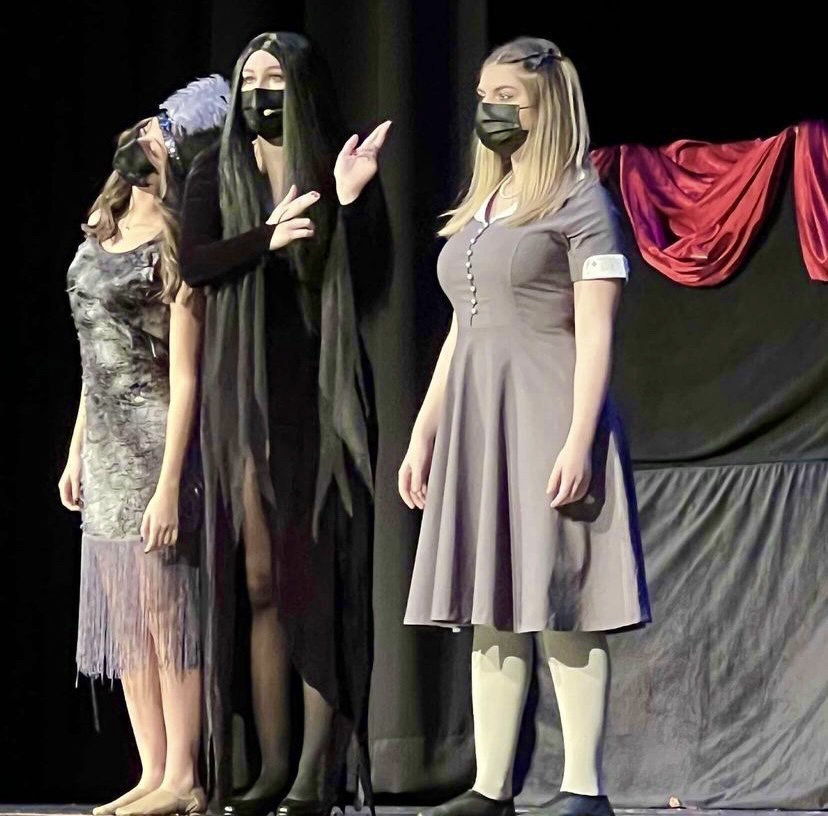 Lily Markarian '23 (Vice President of the Alvernian Drama Society Council):
(1) I portrayed the role of Mortica Addams. This role is one of my favorites I have ever played. It is so exciting to act as someone so iconic and live out a figure that I have grown up watching. My favorite thing about this role is Morticia's sharp wit and witty lines. I grew up watching the Addams Family, so helping bring this show to the stage makes it all the more special to me.
(2) Participating in this show is one of my fondest memories at Prep. My castmates are all incredibly talented people, and I am so proud of all that we have accomplished. I have met some of my closest friends through the Alvernian Drama Society. Participating in a show together is a kind of bond that nothing can break. These people have made rehearsal so much fun and this whole experience all that much more enjoyable.
(3) One thing I would like to share with the audience is to step out of your comfort zone. In my freshman year, I tried out for the school musical Shrek because I had participated in plays since I was younger. I had no idea how special this experience would be to me. The friends you make and the memories you share with your castmates are irreplaceable. So please step out of your comfort zone and try something new because you have no idea where a new path can take you.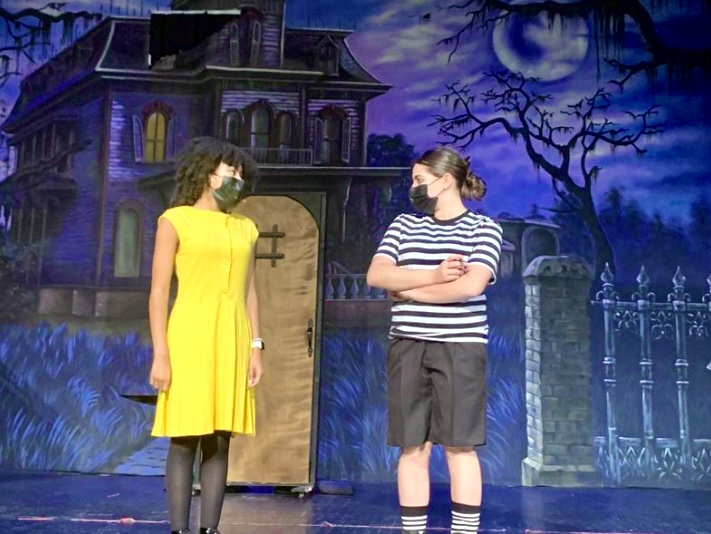 (Photo Credit: Ms. Mejia)
Nyla Robotham '22:
(1) I played Wednesday Addams. I thought the role was fun!
(2) My overall experience was super positive! Everyone was so friendly and eager to work. Rehearsal was grueling and long, but it all paid off. Since I'm a transfer student, this was my first REAL Prep production, so it's my favorite so far. I would definitely perform in the next show!
(3) Thank you so much for attending and supporting the drama production! We put a lot of time and effort into this and we all genuinely enjoy it. I hope that my passion for theatre has been transmitted to the crowd. I also want to thank the tech crew for putting in as much work behind the scenes as we did on stage. Without them, the show would've been toast. Lastly, I want to thank Ms. Mejia for taking a chance on me when she was unfamiliar with me as a person. I am grateful that she welcomed me into her family and gave me brilliant advice. These memories will last me a lifetime.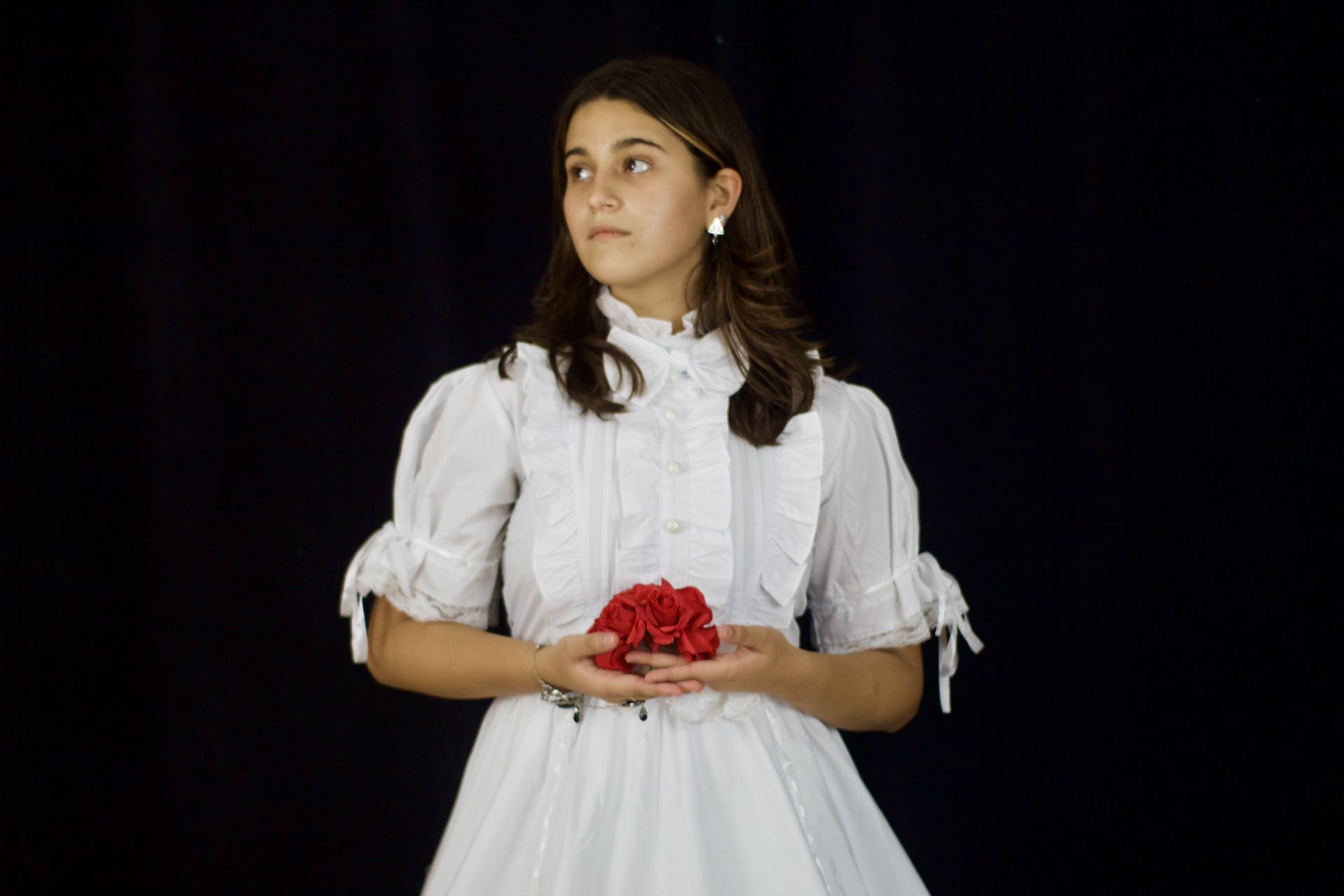 (Photo Credit: Samantha Raic)
Katherine Reshetnikov '24:
(1) I played the role of an Ancestor from the Rococo period in France. It was so amazing because I've never acted before. It was a great opportunity to gain experience so that I can hopefully have a role in the future. I loved coming up with a backstory for this character and the beautiful dress I got to pick out and wear.
(2) The show was amazing. I loved every minute, even the six-hour rehearsal. I made so many new friends both on the cast and in the tech. I've wanted to be part of a musical since I saw my first Prep musical in 2017 as a fifth-grader. Singing has always been my passion, but I've never had the opportunity to get into acting before. I'm so happy that Ms. Mejia took a chance on an inexperienced actress like me to be in the ensemble. I will definitely be participating in the next show. This has been such an incredible experience, and I can't wait to do it again.
(3) The cast and tech crew have put so much hard work into this show. My future goals would be getting a speaking role, improving my singing and acting abilities, and being more confident in my skills! Musical theatre is truly my passion, and I can't wait to be part of the next performance.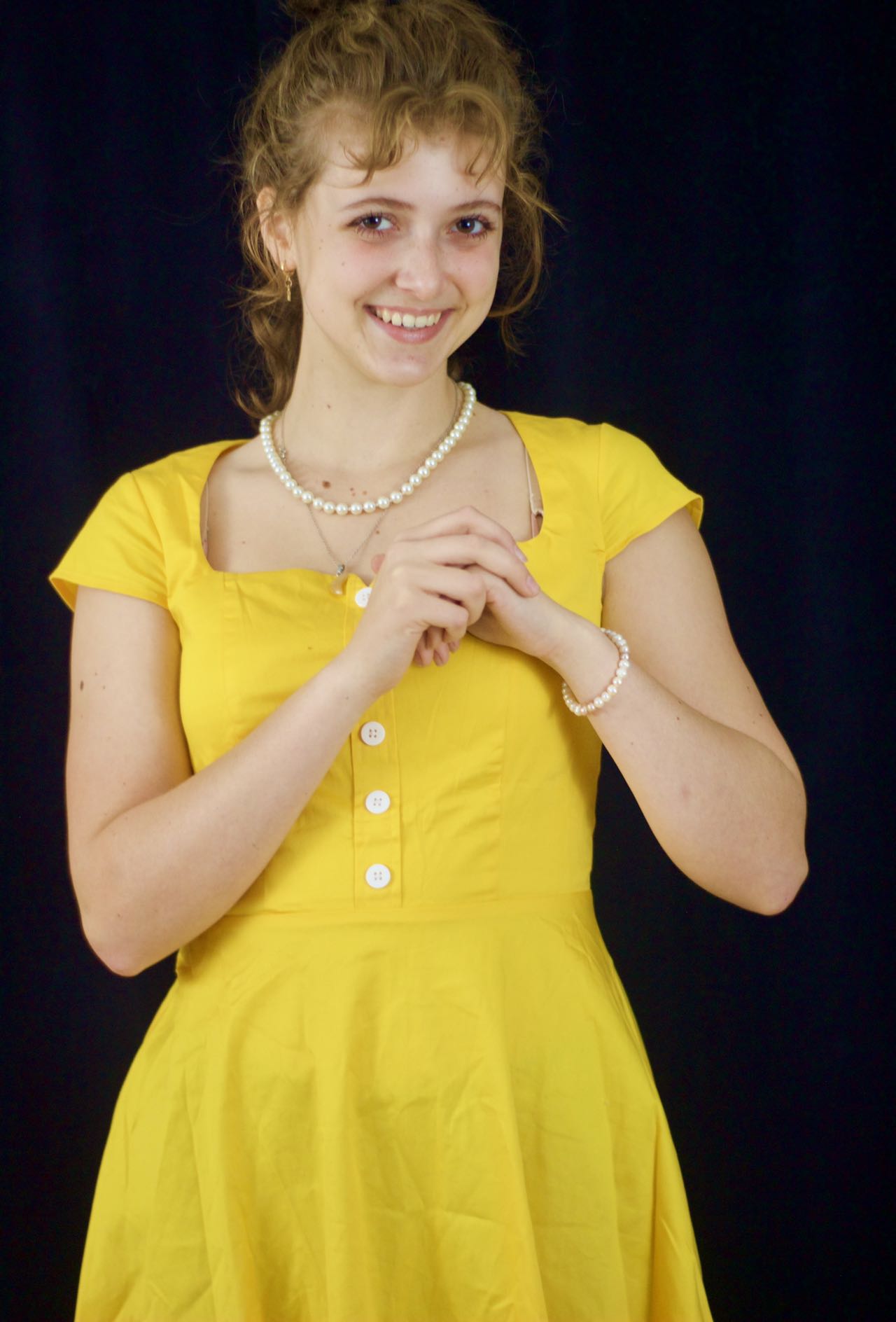 (Photo Credit: Samantha Raic)>
Chloé Iannitti '25:
(1) I had the honor of playing Alice Bieneke. Originally, I was confused about her character. She was hard to figure out -- a middle-aged mom who randomly recites poetry (*laughs*). But after the dinner, I absolutely loved showing her development in character. She became so much more likable and really stood up to her husband, Mal. Marcus was awesome to work with and made it easier for me to understand my role. My favorite part about playing Alice was showing the change in her character after singing "Waiting."
(2) Wowza! I can't even describe the love I have for this cast. Ms. Mejia did an incredible job at making rehearsals a professional environment, while also letting us have time to enjoy ourselves and have fun. Coming into my first year at Prep, I was definitely worried about making friends. In the short eight weeks spent rehearsing, I have made the best friends, had the hardest laughs and made the best memories of my life. I have done a few plays before in elementary school, but no cast has been as close as this one. I can't imagine not doing the future plays.
(3) Music has been something I have valued and enjoyed making and listening to my entire life. I think it's cliche to say that I want a future in music, but it's my true dream to share my love for this art with the rest of the world. Performing is my favorite thing in the whole wide world. Depicting characters and telling stories through singing and acting is so appealing to me, and I'm grateful to have shared this experience with the rest of the Alvernians.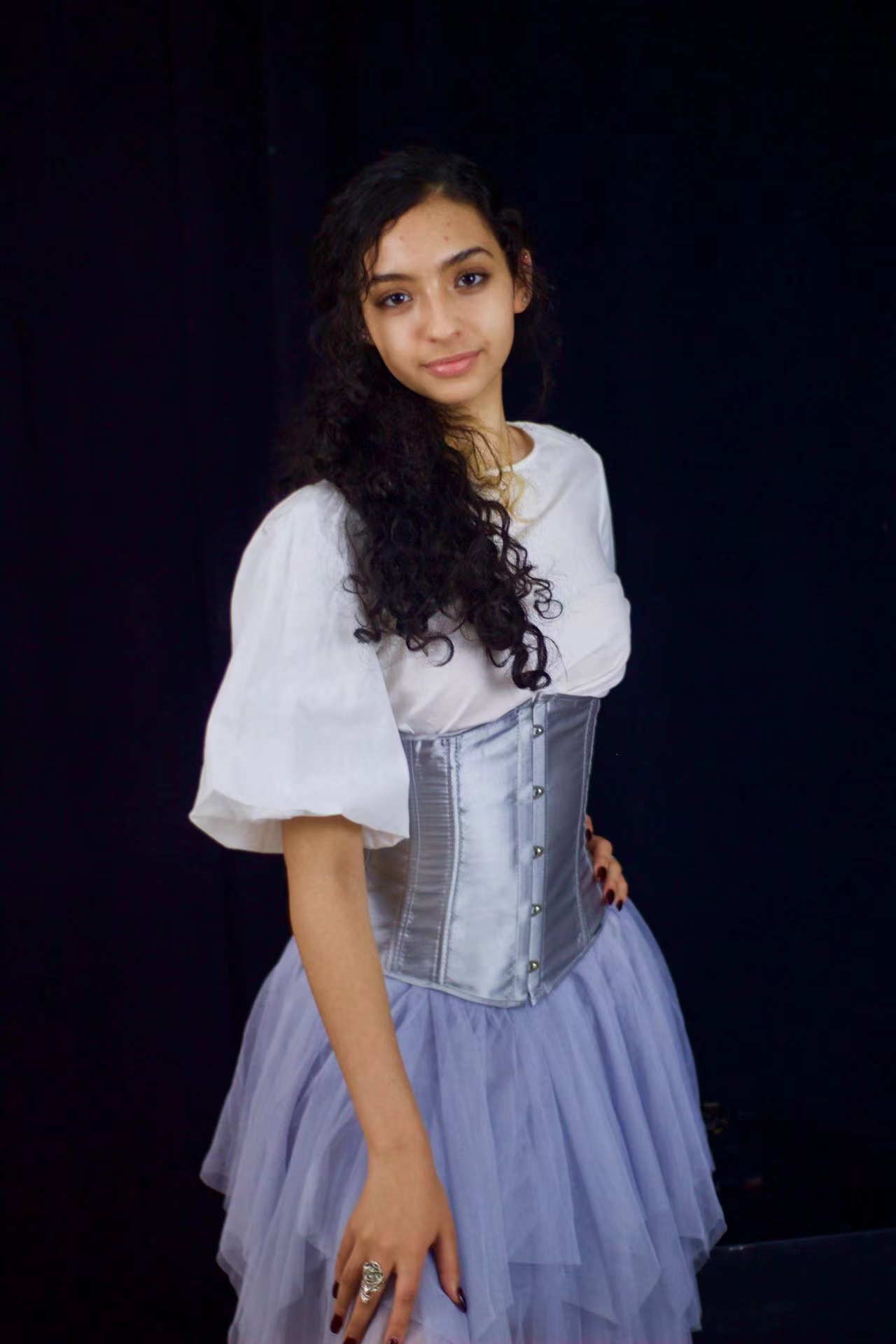 (Photo Credit: Samantha Raic)
Jerianne Stephens '23:
(1) I played the role of an ancestor in the play. I think this role is what really brings the show together and makes it come to life. When the ancestors dance, there is excitement and a sort of theatrical scenery that brings the audience out of their seats waiting for more. My favorite thing about this role is doing all the dances. Every ancestor in the play has a different approach in their personality (aka the way they dance). I like how I am able to express my own type of ancestor in the show as opposed to being the same as everyone else.
(2) Participating in this show was both exciting and exhausting. We put all of our efforts into the rehearsals to get our dances and lines right and that includes doing our homework in between scenes too! I made so many new friends including ones with which I have worked in the past. I have noticed that once you join the Alvernians, you stay an Alvernian to work in the upcoming shows until it is your time to leave Prep. I started joining Alvernians in my freshman year when Ms. Mejia asked some of the dancers she knew at the time to auditi on for Shrek. She said she needed hip-hop dancers so I auditioned and got the part of a dancer skeleton! From there I've been in all the previous shows until now and I'm planning to stay in future shows! Alvernians definitely has been the highlight of my high school experience since the start of freshman year. I've had the best memories there. So as tiresome as it was, all the effort we put in was worth it and we created such a fun show!
(3) I would like to say that participating in the Alvernians has shown me sportsmanship, leadership, and most importantly friendship. The bonds you create will last a lifetime. I dedicate everything to the people in it. I care so much for this cast. I'm honored to say that Ms. Mejia has given me the title of dance caption and I will put all my efforts into using it with pride. To do performing arts has always been a passion of mine, and to do it here at Prep with the people I love is more than anything I could ask for.
Noel Bond '23:
(1) Well, I wasn't actually in the show; I was the stage manager and vocal coach. And I'd have to say my favorite part of the role was getting a say in the creation of the show's technical dynamic.
(2) My overall experience with the show was definitely positive. As usual, I made new friends that I know I'll talk to for years, and I've grown to have faith in the progression of talent that anyone can undergo. Although I didn't perform in this show, I will definitely be performing in the next one. This is my favorite activity in Prep, simply because of the people. The Alvernian Drama Society attracts the funniest, most genuine people in Prep.
(3) All I'd have to say to the outsiders of our cast is to come to check out future shows because all we do is get better.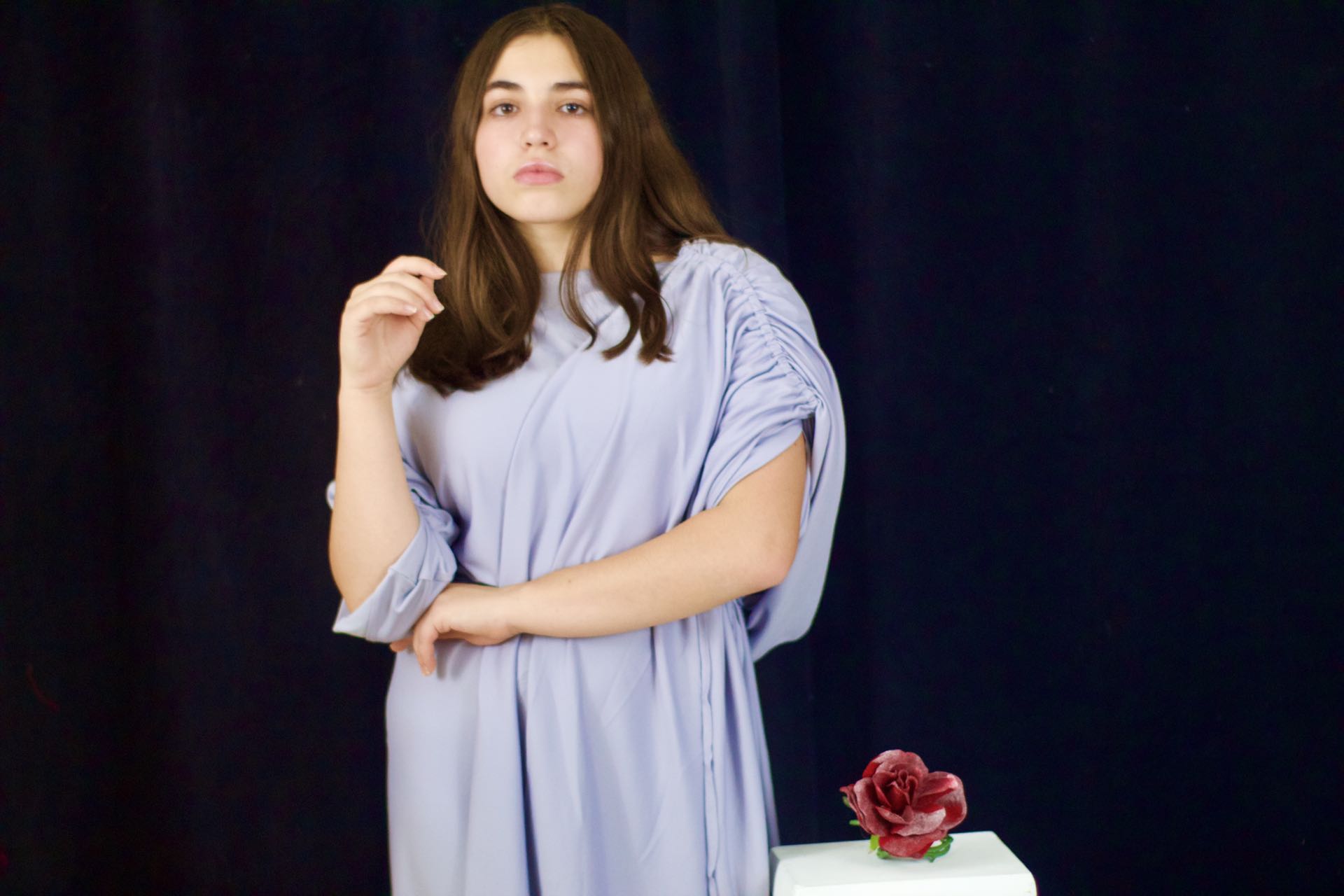 (Photo Credit: Samantha Raic)
Emily Kightlinger '24:
(1) I played Pugsley. I picked up this role a week before the day of the show because the original actor had to drop out last minute. My favorite part about this role was learning how to mimic the mannerisms of a little boy.
(2) Being in the Alvernian Family was such a positive experience. I met so many new friends and I am so grateful that I could be part of it.
(3) It was definitely hard to learn the part in a week, but I'm so thankful that I can spend time with all those wonderful people in the cast. They're like a second family for me, and I'm so grateful for them.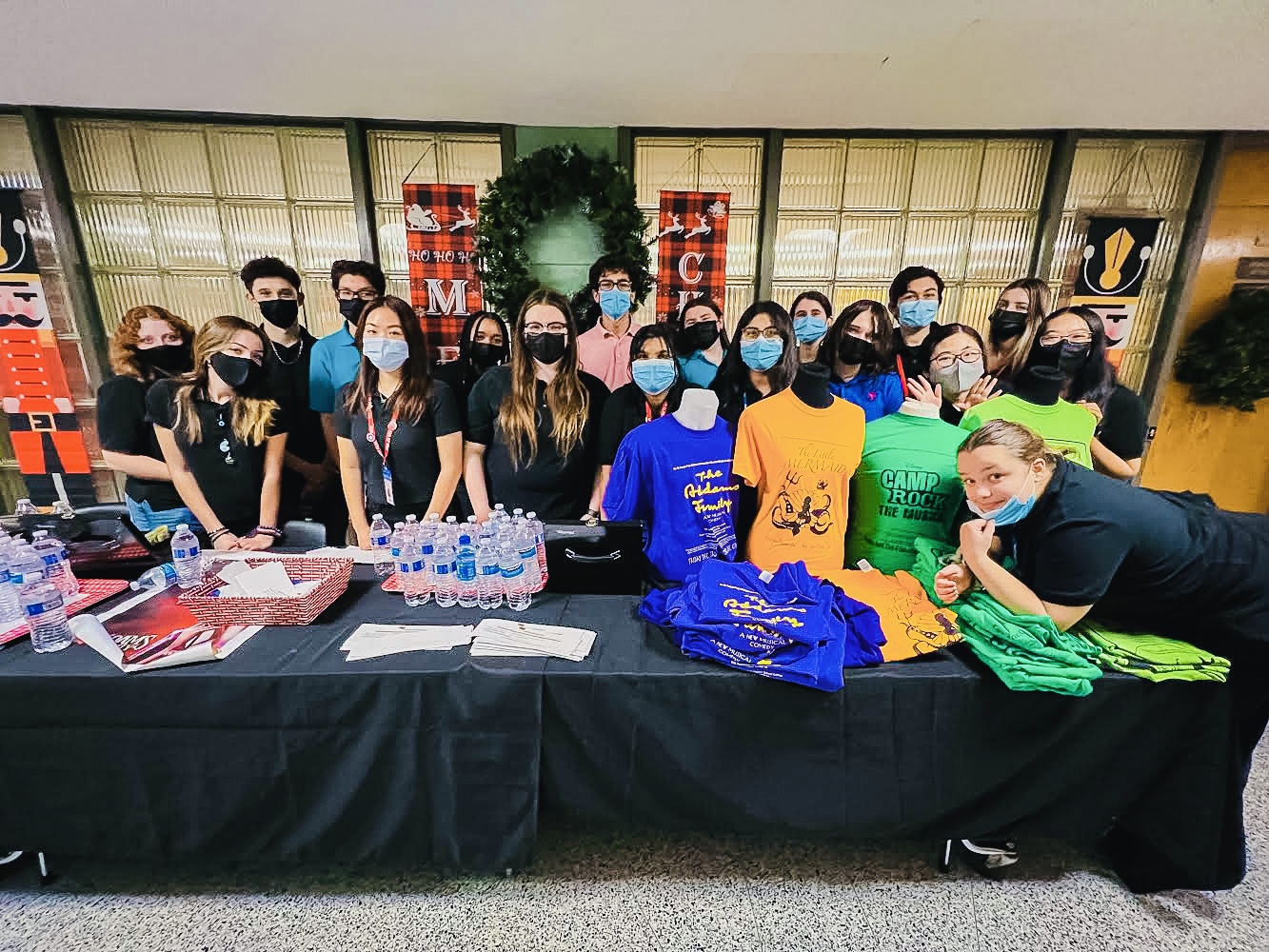 (Photo Credit: Ms. Buccino)
All in all, we want to thank all the cast members, crews, and Ms. Mejia for making this show such an excellent success, and thank the National Art Honor Society students for volunteering, selling the tickets, raffles, water, and the shirts from the previous plays. The play would not have been the same without any of you. We hope everyone had a great time watching or performing the show, and we look forward to the next show!
References:
https://en.wikipedia.org/wiki/The_Addams_Family_(musical)
https://www.playbill.com/article/celebrate-the-10th-anniversary-of-the-addams-family-on-broadway
---