SFP Open House
Vol: 82 Issue: 1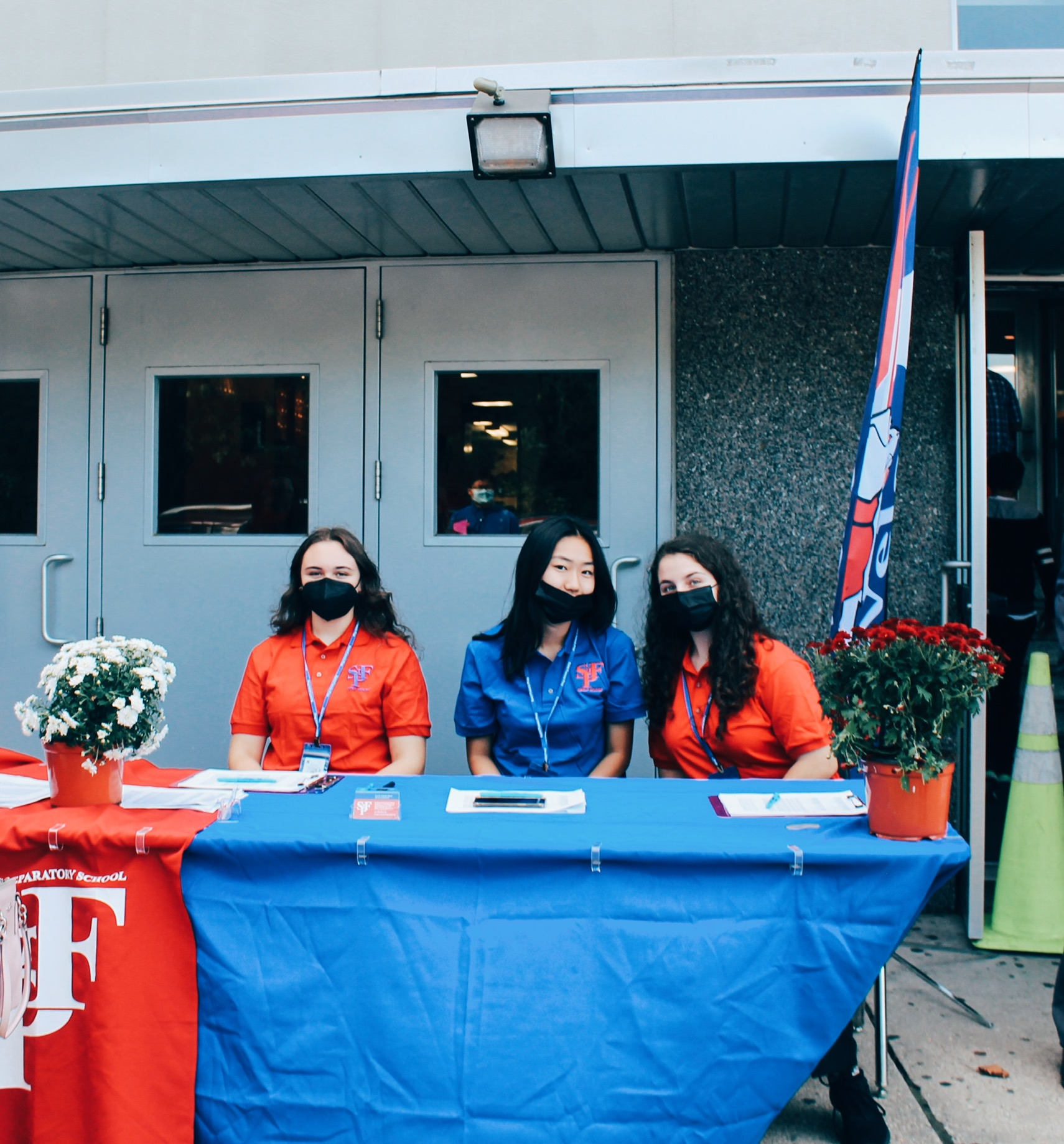 Interview & Photo credit: Yunji Li
Introduction & Conclusion: Sarah Flores
On October 16th, St. Francis Prep held our annual Open House. Since this was our first in-person event since Covid-19, everyone was excited to come in to see the school. The Open House started with a presentation from our Principal, Mr. McLaughlin and our President, Brother Leonard in the auditorium. Then, our tour guides showed visitors around the school, shared their own experiences with them, and let them know about what Prep offers.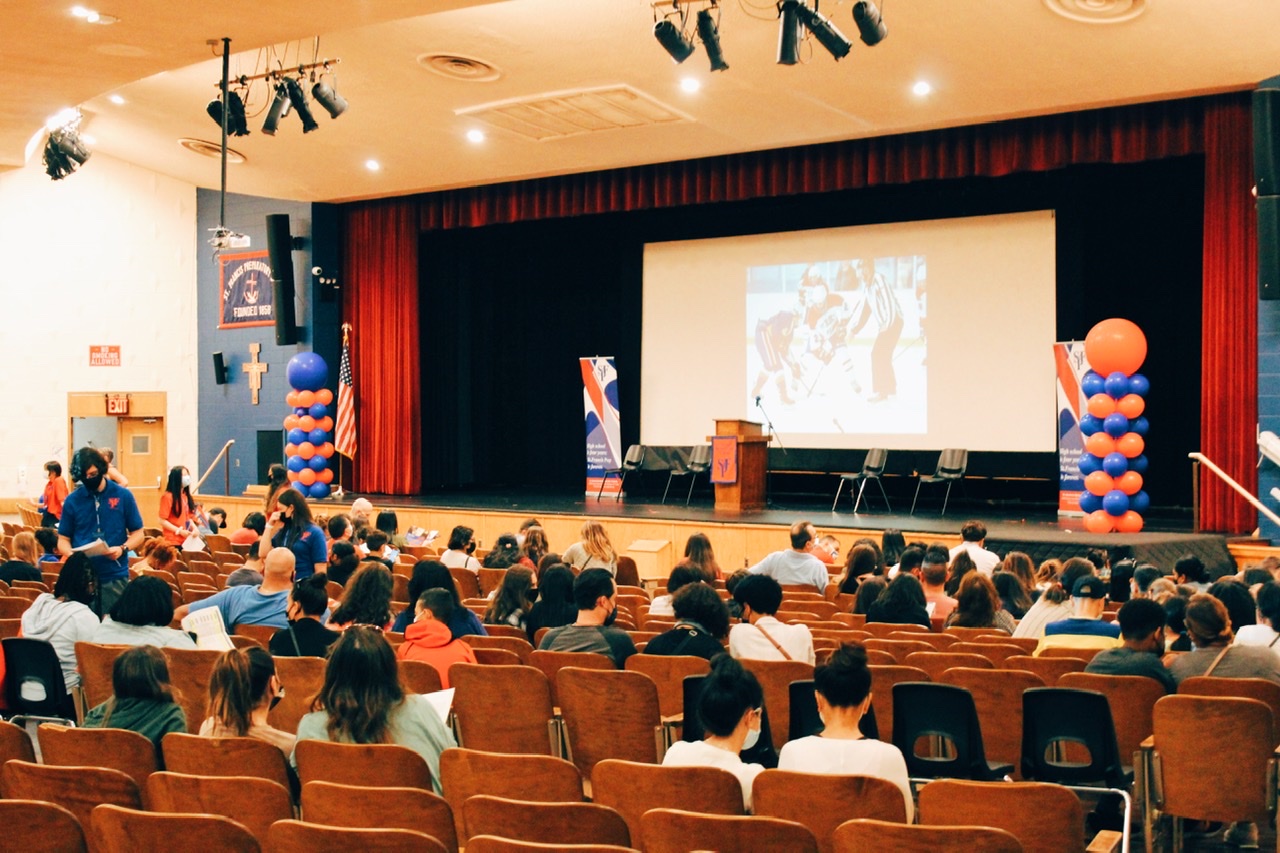 Yunji interviewed a few volunteers for their Open House experience.
Which activities and clubs are you volunteering for today?
Katie Caruso ''24 (Founder & President of Book Club): "Today I am representing the Book Club."
Rena Ramnanan ''23 (President of Indian Club):" I was volunteering for the Indian/South Asian Club."
Jacqueline King ''23: "I volunteered for the science research, Hero club, and the Little Portion."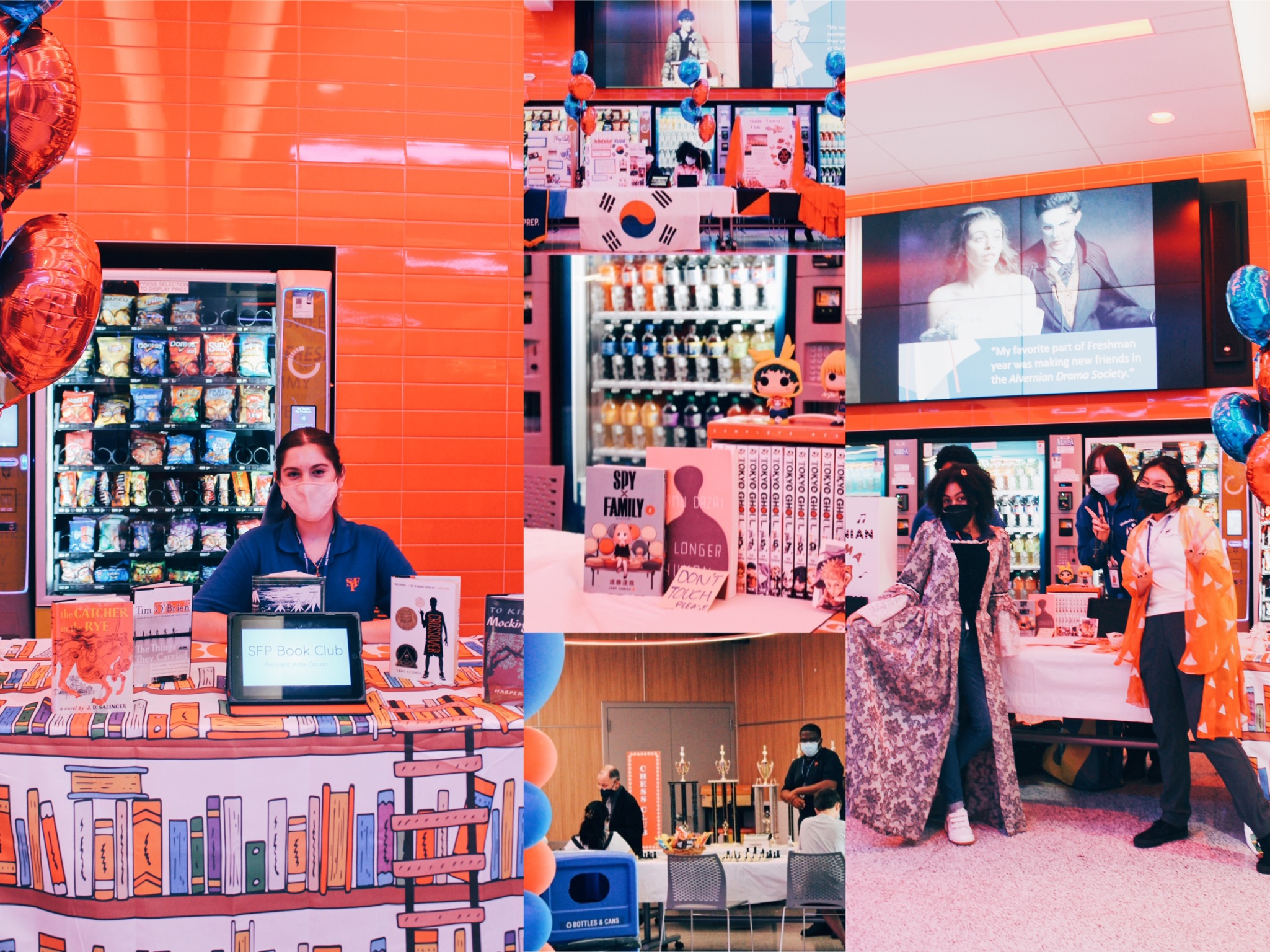 How would you describe your experience volunteering?
Katie: "I love volunteering. I always find it really fun and rewarding. Not only am I helping give back to the community, but I get to meet and talk to like-minded people who feel the same way."
Rena: "The experience of volunteering wasn't like any other. It was really nice to see everyone come up to our table and ask us questions. They were very intrigued and it felt good answering them."
Jacqueline: "It was super fun to be a part of the open house!"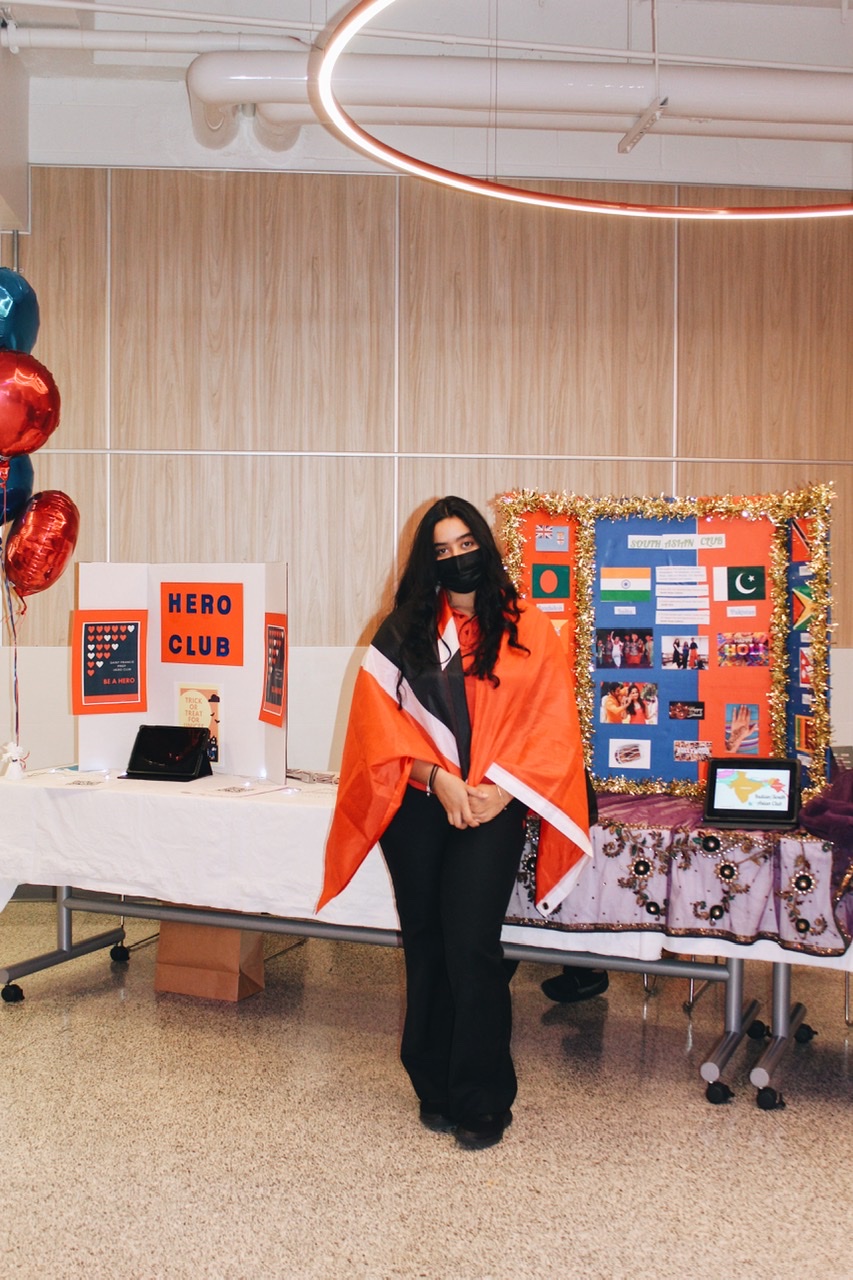 What advice would you give for anyone who wants to apply to Prep?
Katie: "I'd like to tell anyone who wants to apply to Prep that they are doing the right thing. There are many different high schools in New York, but Prep is the best. The academics are great and the people there are super nice. The teachers are fair and actually care about you and how you are doing. The students are always nice and accepting of each other. Prep really gives you the opportunity to shine like a star. They have many different opportunities for students to stand out and be the best they can be."
Rena: "The advice I would give is to simply just join. You don't have to be of Indian or South Asian descent. The culture is so diverse and so rich and it's so fun to learn and share."
Jacqueline: "Volunteer, join clubs, stay motivated!"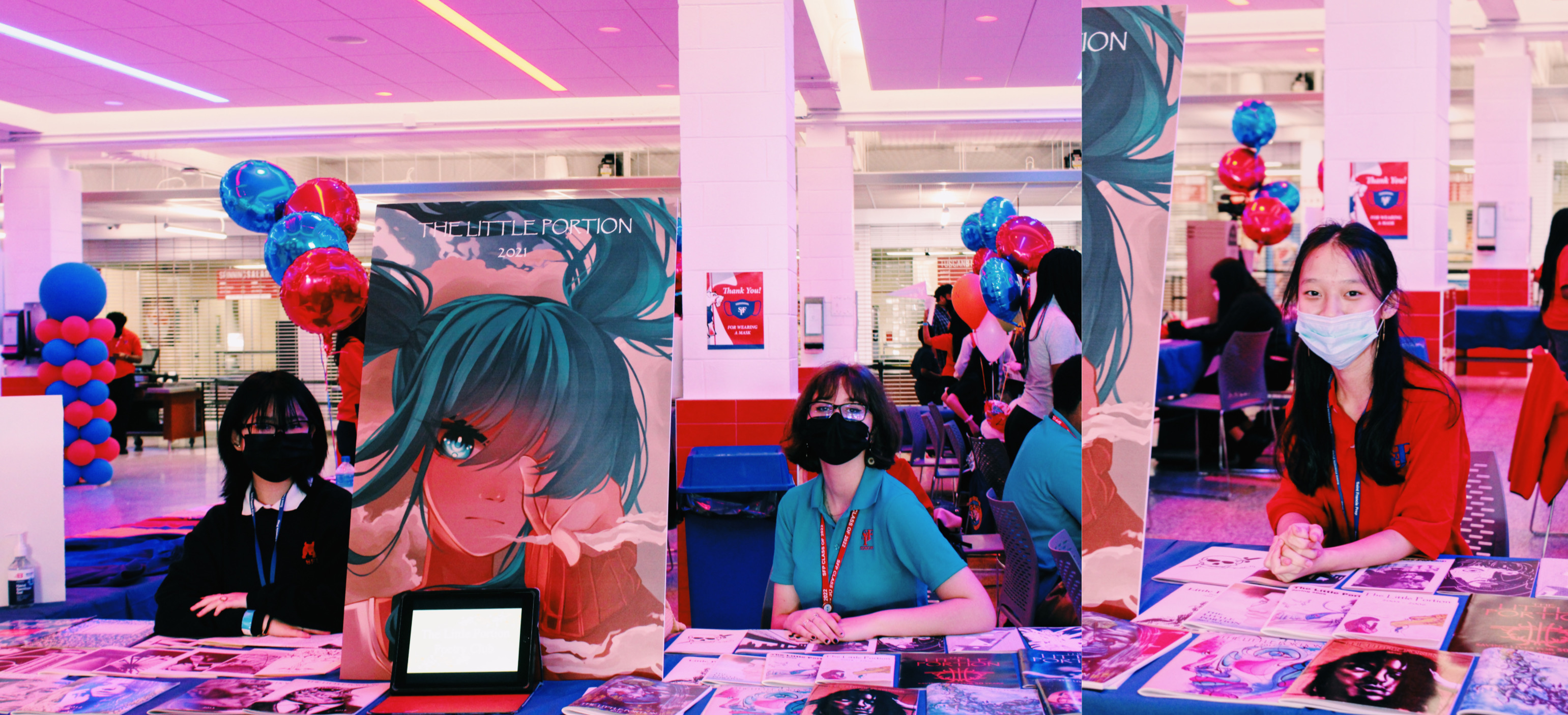 After Yunji did the tour for some eighth-graders, she asked them a few questions regarding their Open House experience.
What was your first impression about Prep and how are you enjoying the tour?
Aaron: "My first impression was that I didn't want to go here but after the tour I'm going to consider it."
Haley: "My first impression about Prep was nice. Everybody doing the tour was very helpful."
Sophia: "This is a very big school, compared to my middle school."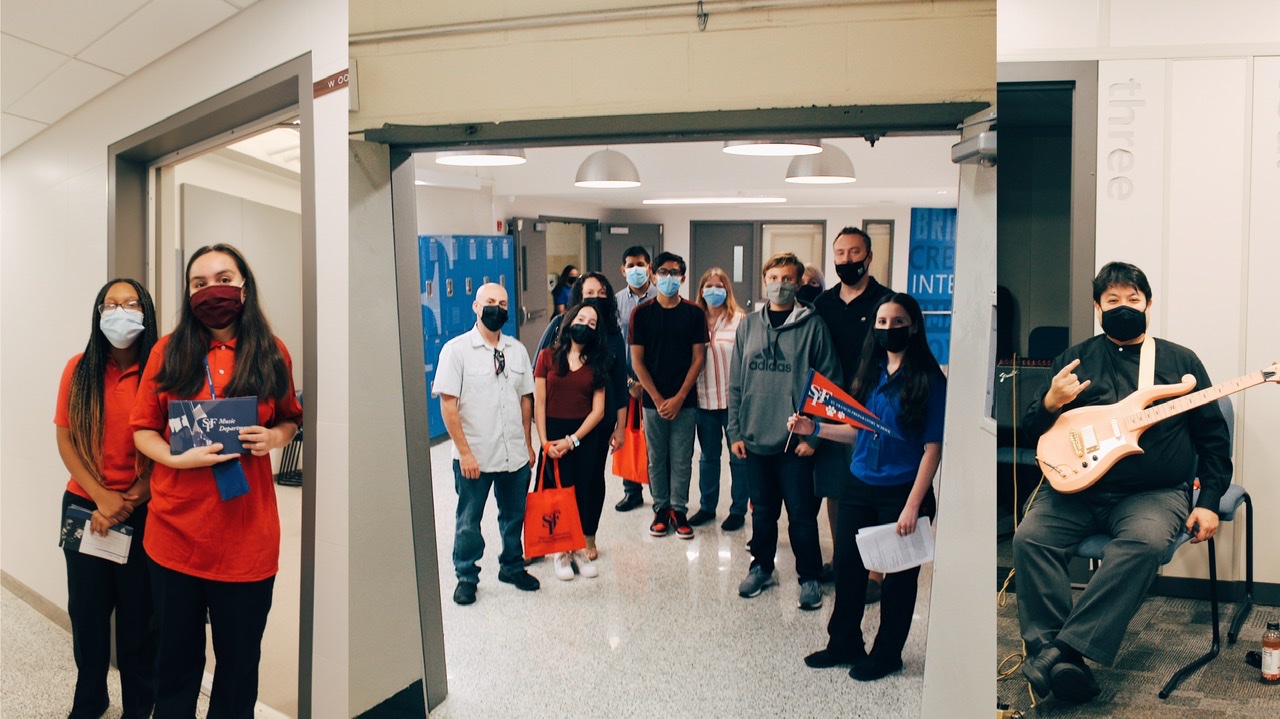 Do you think today's tour helped you learn more about Prep?
Aaron: "Today's tour helped me learn more about Prep because it helped me understand the classes I can take."
Haley: "Yes, today's tour definitely helped me know more about Prep. I did not know about the amazing music program until I came here."
Sophia: "It helped me to learn more about the sport teams and programs. I'm an athlete so I'm glad to know that Prep has so many opportunities for athletes."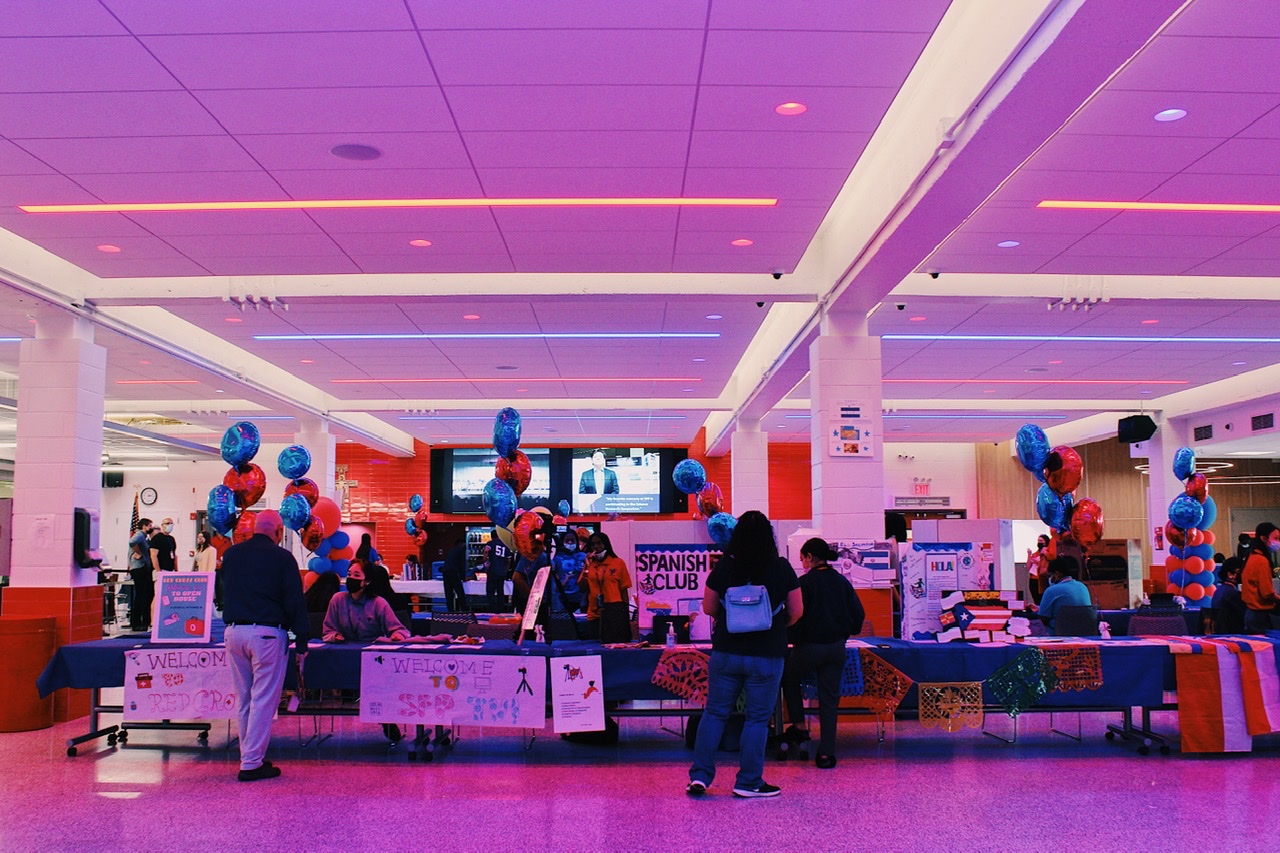 What about Prep do you like the most?
Aaron: "I liked how the lunch room sells food to the students."
Haley: "I like the music program most."
Sophia: "The fitness center and gym are so cool. Having PE class in the park sounds wonderful, too."
Overall, the Open House was successful. Parents and students were glad to know what Prep has to offer. Thank you to Mr. McLaughlin, Brother Leonard and the tour guides and volunteers who helped out. St. Francis Prep would like to wish all the students taking the TACHS test good luck. We hope that you will choose St. Francis Prep for your next four years.
---