Coming Soon in the Marvel Universe
Vol: 81 Issue: 1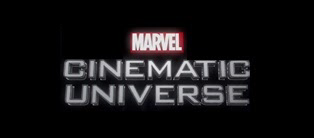 Almost two years ago, Avengers Endgame became the highest grossing movie of all time passing James Cameron's Avatar. When phase three ended, it felt like the end of a long journey which was years in the making. Phase four's original start was supposed to be May 7th 2020. However, due to Covid-19 everything in the Marvel Cinematic Universe was delayed and no new material was released for the year 2020.
On December 10th 2020, President Kevin Fiege of Marvel Studios announced new release dates, trailers, and new material that will be coming in the next two to three years. The first one being Wandavision, which was released on January 15th 2021. Wandavision tells the story of Wanda Maximoff and Vision after Endgame. This show is a combination sitcom and packed Marvel action movie which tells the story of two of the most powerful heroes in the Marvel universe. On March 5th 2021, Wandavision released its last episode. With Wandavision over, many of you are probably wondering, what is next?
Well, good news! On March 19th, the first episode of The Falcon and Winter Soldier will be released on Disney Plus. This show also takes place after Avengers Endgame, exploring Sam Wilson's Captain America and the Winter Soldier in an epic cinematic adventure. There will be 6 episodes for this season and it will be a movie within a series.
Here are some other projects coming from the MCU this year!
Black Widow - May 7th 2021(in theaters)

Loki - June 11th 2021(Disney plus)

Shang Chi and the Ten Rings - July 9th 2021(in theaters)

Eternals - November 5th 2021(in theaters)

What if? - Mid 2021(Disney plus)

Ms.Marvel - Late 2021(Disney Plus)

Hawkeye - Late 2021(Disney Plus)

Spider Man: No way Home - December 17th 2021(in theaters)
---