Welcome to the New Seraph!
Vol: 81 Issue: 1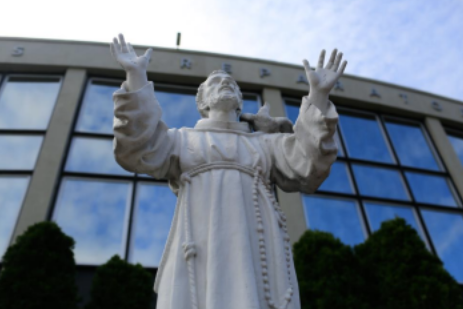 COVID-19 has changed a lot about the world we live in, and life at St. Francis Prep is no exception. The world has turned upside down, and everything from our social interactions, to the way we learn at school, has changed.
The result of this chaotic and novel period is a need to try and maintain as much of our previous life as we can, to preserve our sense of normalcy. To respond to this need, St. Francis Prep is proud to present an online edition of the school newspaper, The Seraph. After almost 86 years after the paper's founding, the newspaper has finally decided to evolve and change with the times through the establishment of (drum roll please) an online edition!
Of course, while the new Seraph is meant to provide some sense of normalcy for Prep during a time in which everything is anything but normal, there are some expected changes and improvements mostly having to do with the availability and frequency of editions and articles. Paper editions will no longer be distributed for the 2020-2021 academic school year. The online editions will comprise articles written and published on a more frequent basis, covering news that has happened over the course of a few weeks. An online edition will be incredibly beneficial for how news is passed around in our school, especially for developing topics such as our current pandemic and developments in our world as a whole. We encourage more and more students to contribute to this new version, as it will be open to a wider variety of topics and can include more creative work, such as poetry, narratives, short stories, and art.
So, as a message from the editors-in-chief: Welcome to the new Seraph! We hope to gain more support, as well as new contributors, and on behalf of Saint Francis Prep, stay safe! We're all in this together!
---