Dining Services
---
Cafe News
Prep Card
MyKidsSpending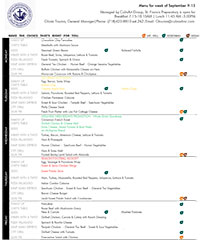 The Cafeteria is open for breakfast and Lunch!
Use your ID card and the MySpending App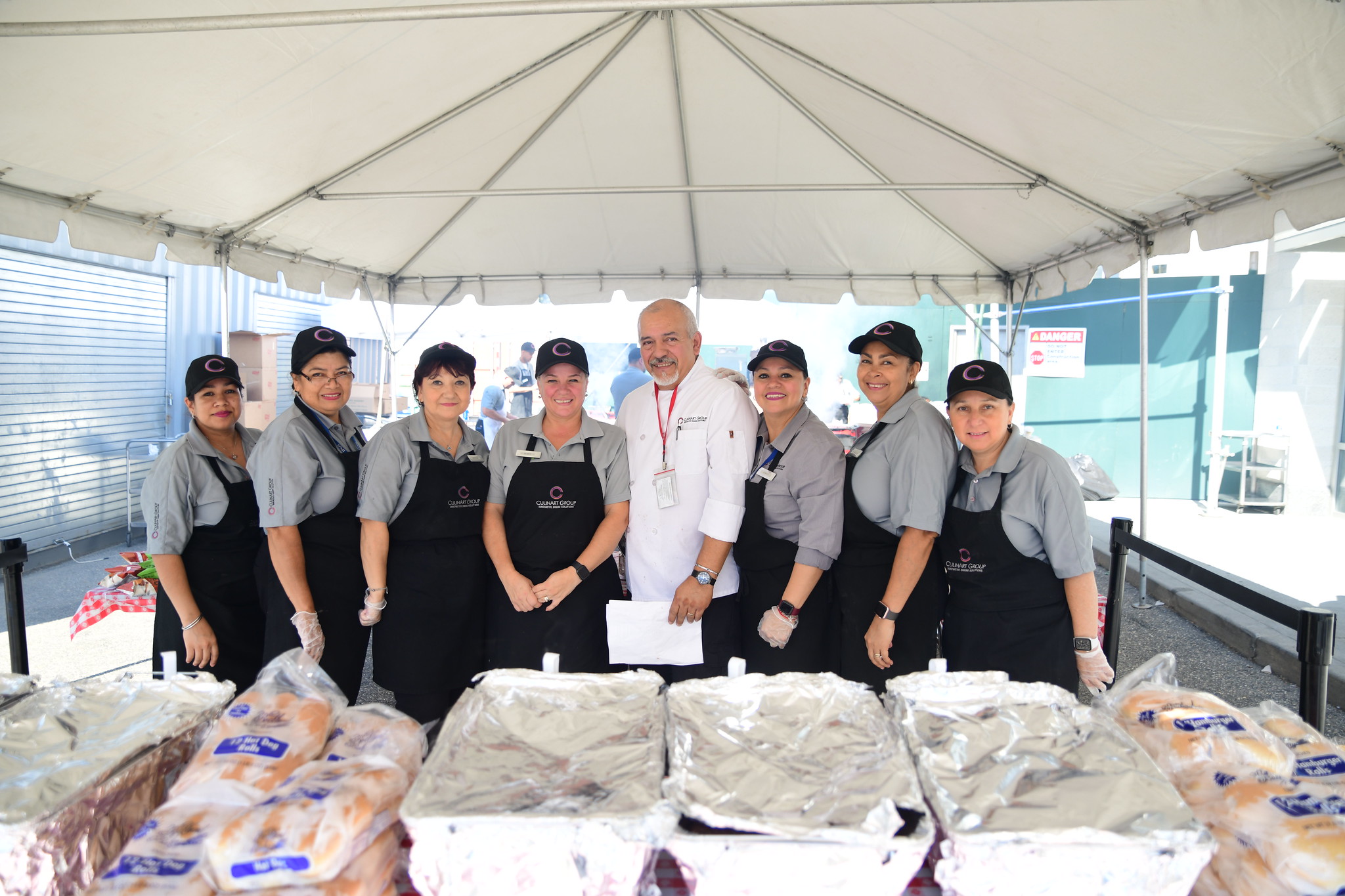 Our Great Cafeteria Staff at the Senior Barbecue!
SFP Prep Card information
All SFP students will receive a Prep ID card at the start of the school year.  The card can be used as a debit card in the cafeteria to purchase items from our food service company, Culinart.  Culinart offers a wide variety of fresh meals and snack options for students.  Students using the Prep Card as payment will checkout in a fraction of the time it takes to pay with cash.  When the Prep Card is scanned at the register, it will display the student's ID photograph on the screen for security purposes.
It is suggested to start with a minimum of $100 on the Prep Card.
Although we strongly recommend funding the Prep Card electronically on MyKidsSpending.com to avoid any delays, if necessary, you may also add funds by check or cash.   All checks and cash must be submitted along with a completed Prep Card Deposit Slip to the General office. (See below for printable Deposit Slip).   Please note that checks or cash will take up to 4 business days to be added to student's account.   Checks should be made payable to St. Francis Preparatory School.  In order for checks to be processed, the student's full name and ID number must be clearly written on the check. Students depositing cash must request a receipt from a General Office staff member.
Click HERE for more information about the Prep Card
Lost Prep Cards can be replaced in the Dean's Office (E101). The student or parent must notify Ellen Arfanis, [email protected], if your card is lost before requesting a new card from the Dean's Office. Notification of a lost card is the responsibility of the student or parent. SFP is not responsible for any purchases if the card is not reported lost or/stolen immediately.
Questions? Ellen Arfanis 718-423-8810 ext. 203 [email protected]
Administration recommends students having at least $10 cash on hand at all times for emergencies such as lost Prep Card or Metro Card.