Dining Services
---
Cafe News
Prep Card
MyKidsSpending
Important Information about our Re-Opening and the Cafeteria.
During the Fall-2020 semester St. Francis Prep and our Dining Services partner, CulinArt, have developed solutions to allow for a safer, socially distant lunch program. This option is the only way to purchase food at this time.
Using the MyKidsSpending.com web site, parents and guardians will fund a food service account for their students. Once funded, they or their students can then pre-order from a list of set meals for their next lunch on that web site (by computer or smartphone). Meals will then be prepared and packaged for the student in time for his or her lunch period. The package with the student's name will be placed for student pickup from an alphabetically designated station in the cafeteria at the start of the lunch period.
This online pre-ordering process is the only way to purchase food in the cafeteria this semester.
There will be no option for immediate purchases in the cafeteria.At this time, there will be no breakfast or after school food options. Lunch orders may be submitted beginning at 3:30pm the day before, but must be placed by 7:30am the day of lunch.
A la carte menu items will not be available at this time; orders can only be selected from a menu of pre-set meal packages shown online when ordering for the day.
MyKidsSpending accounts may be funded within minutes using a credit card or electronic check.
Alternatively, accounts may be pre-funded by dropping off a check in the school's general office accompanied by a Prep Card Deposit form with a minimum of $100, but you must allow 7 days for check payments to reach your MyKidsSpending account.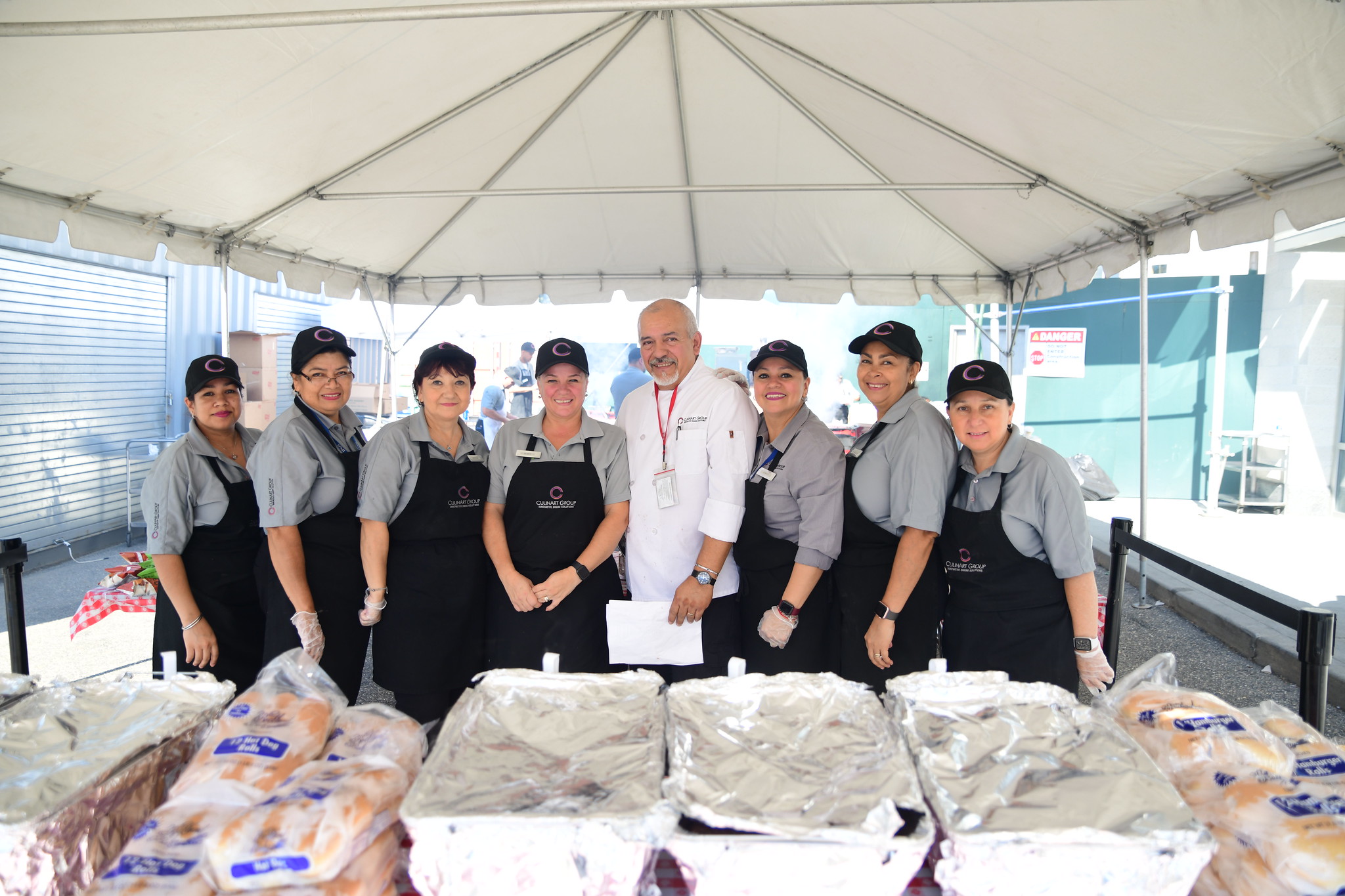 Our Great Cafeteria Staff at the Senior Barbecue!
SFP Prep Card information
All SFP students receive an ID Card in September.  During our re-opening this card can no longer be used in the cafeteria. There is no for sale food in the cafeteria. All food must be ordered in advance and will be picked up in the cafeteria at lunch time. There will also be no breakfast served at this time.
Questions? Ellen Arfanis 718-423-8810 ext. 203 [email protected]