Dining Services
---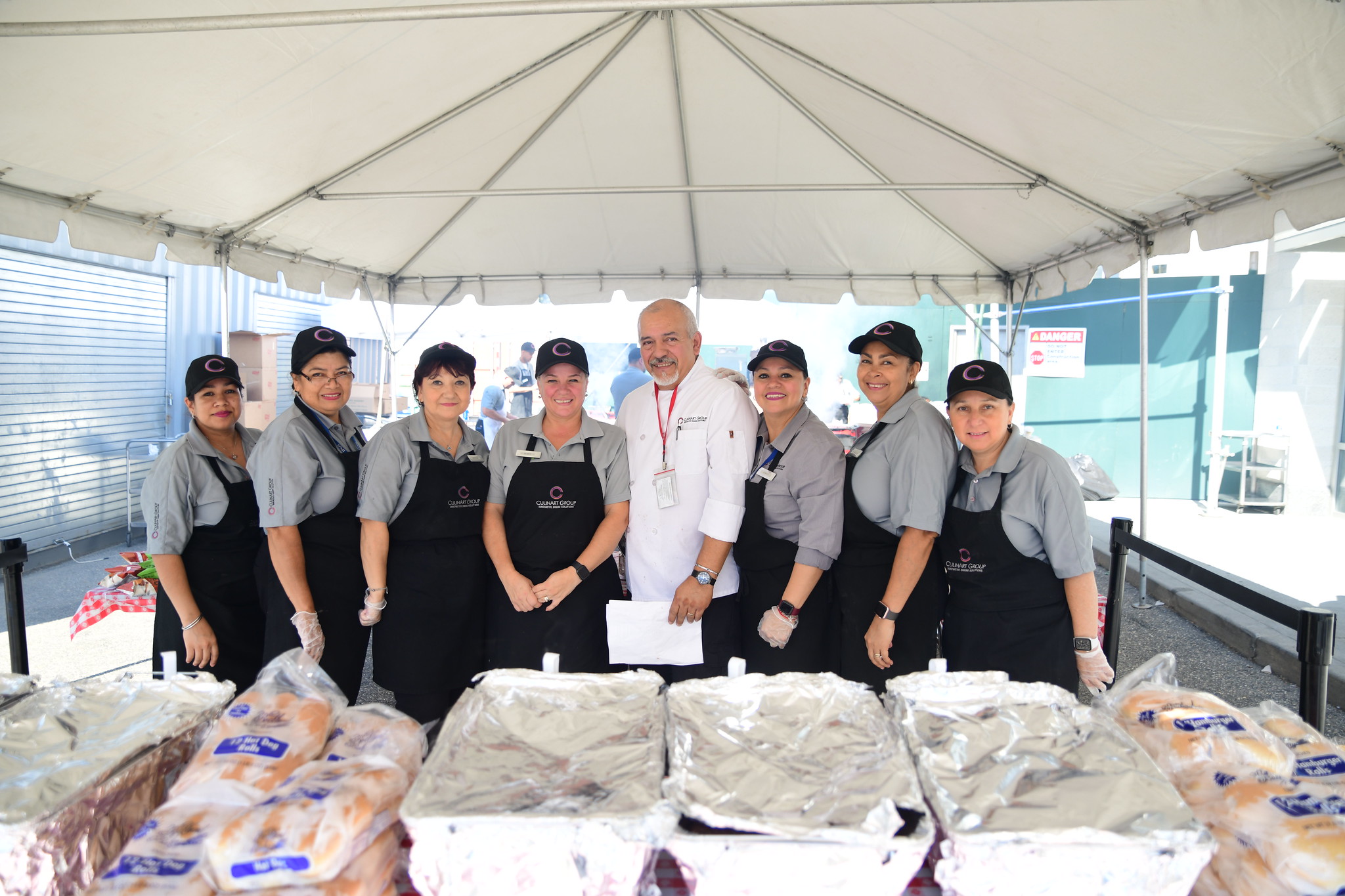 Our Great Cafeteria Staff at the Senior Barbecue!
SFP Prep Card information
All SFP students receive an ID Card in September.  This card can be used in our cafeteria to purchase items from our food service company, CulinArt.  They offer a wide choice of items, including fresh and wholesome foods.  Each register is set up to accept the ID Card to purchase items as a debit transaction. The Prep Card enables students to purchase food without having to use cash.  Students using the Prep Card check out in a fraction of the time it takes to pay with cash.   The bar code on the card will be scanned, displaying the student's photograph for security purposes.
Click HERE for more information about the Prep Card