---
Campus Ministry Main Site
---
Moderator: Mr. Sempowich
Print this page
Topic: Team Description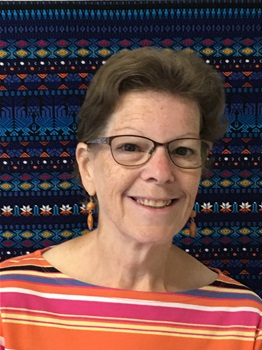 Mrs. George Anne Kotowicz
Campus Minister, Liturgy & Worship
gkotowicz@sfponline.org
M.S. Education, C.W. Post
B.S. Education
Advanced Catechist Certification, Diocese of Brooklyn
Background:
Grew up in Queens; Taught in Diocese of Brooklyn for 27 years; 13thyear at SFP; Music Minister at St. Gregory the Great, Bellerose; Married for 37 years;Mother of one, Grandmother of two precious grandsons.
Areas of Interest:
Getting young people involved in Liturgical Music Ministry and other ministries in the Church.
Favorite Quote:
"We can do no great things, only small things with great love."- Mother Theresa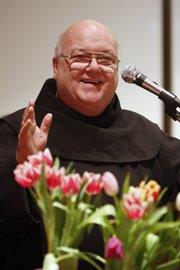 Bro. James McVeigh, O.S.F.
Franciscan Mission Coordinator
jmcveigh@sfponline.org
M.A. St. Mary's University
B.A. St. Francis College
Background:
Served as a teacher and administrator on the elementary and secondary level; a school supervisor; assistant superintendent; Youth and Campus Ministry; Formation and Vocation Ministry; Director of New Evangelization and Co- Vicar for Religious in the Diocese of Rockville Centre; in my eleventh year at St. Francis and a Franciscan Brother for 50 years. The only title important to me is that of "BROTHER"
Interests:
Franciscanism, Catholic Education, Formation, music and movies.
Favorite Quote:
"Preach the Gospel often, when necessary use words."- St. Francis of Assisi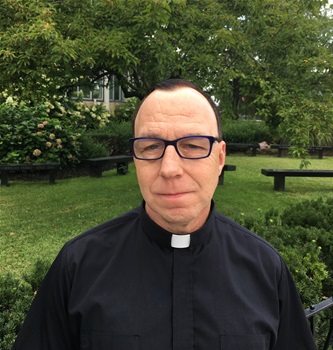 Fr. Mark Simmons
Chaplain
msimmons@sfponline.org
B.A. History, Kean University
Masters of Divinity, Saint Charles Borremeo Semianry

Background:
Born and grew up in Perth Amboy, N.J. Graduated Catholic elementary school and St. Joseph High School. Has taught in Catholic and public schools and worked as a crisis counselor for special education children.
Areas of Interest:
Favorite baseball team-NY Yankees, loves music, concerts and California.
Favorite Quote:
"Your diploma is your learner's permit for the rest of your drive through life." Jimmy Iovine, President, Interscope Records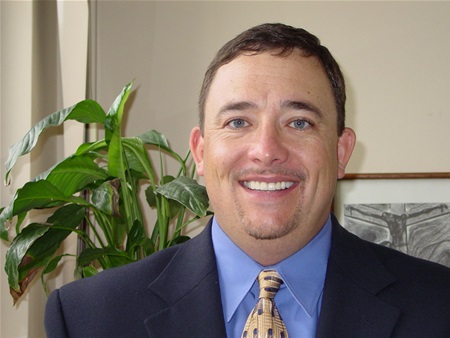 Christian P. Sullivan, Ph.D.
Director of Campus Ministry
csullivan@sfponline.org
Ph.D. Administration and Supervision, Fordham University
M.A. Catechetics, Santa Clara University
B.S. Political Science, Santa Clara University
Background :
Born and raised in the San Francisco Bay Area; Jesuit Volunteer Corps, 1992-1994; international volunteer in Guatemala, 2001; 15th year at Saint Francis; married for 15 years and happy father of two beautiful children.
Areas of Interest:
Catholic education, travel, leadership development.
Favorite quote:
" This is what Yahweh asks of you: only this, to act justly, to love tenderly and to walk humbly with your God." - Micah 6:8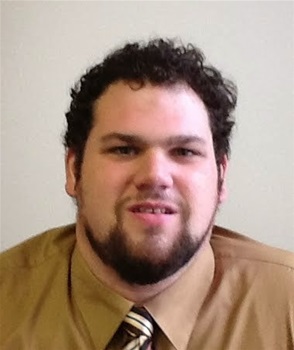 Mr. Shawn Sempowich
Campus Minister, Service Learning
sempowich@sfponline.org
B.A. Theology and Religious Studies, Wheeling Jesuit University
Advanced Catechists Certification, Diocese of Rockville Centre

Background:
Long Island born and raised; Volunteer with the Jesuit Volunteer Corps. Northwest, 2007-2008 in Sitka, Alaska; 2013 Assisi Pilgrim; 7th Year at S.F.P.; Jets, Mets, Rangers Fan.
Interests:
Softball, Volleyball, Building Stuff, The NY Jets, My Awesome Wife, Reading, Camping & SERVING OTHERS
Favorite Quote:
"I slept and dreamt that life was joy. I awoke and saw that life was service. I acted and behold, service was joy."―Rabindranath Tagore