---
Since the turn of the 20th century, accreditation has had a major impact on American education, with Middle States Association among the pioneers in the field.  Today it is a concept that few people understand and yet one from which many could benefit.

At its inception, accreditation responded to the public demand for improved quality and greater accountability for schools serving society's needs.  The U.S. Department of Education- describes approved accrediting organizations such as Middle States as a "reliable authority as to the quality of education."  Accreditation is an external, objective validation of school quality and student achievement that fosters continuous school improvement.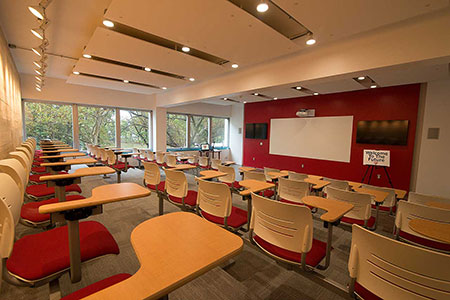 St. Francis Prep has been accredited with the Middle States Association since the mid-20th century.  During our last accreditation period, we set goals relative to improved Regents and SAT scores, as well as improved internal grades, all supported by detailed and collaborative action plans.  We also established a number of faith-based goals, such as enhanced retreat experiences for sophomores, utilization of an instructional Mass for freshmen, and providing students with a written outlet to enable reflection on service experiences.

During our last visit the chair of the visiting team said that Prep,
"...has the ingredients – administrative leadership, dedicated teachers, achieving students, and a supportive community – to make St. Francis Preparatory School the most outstanding high school in the city and state of New York and beyond."

Middle States also has a series if individualized accreditations called Programs of Distinction.  They provide external validation of a school's accomplishments in specific areas of expertise, enhancing a school's prestige and promoting its reputation as a top-tier institution.  Middle States Programs of Distinction serve as models for schools throughout the world.  Currently, Prep holds three Programs of Distinction.  We were the first school ever to earn Music, and as of this fall, have earned Visual Arts and School Counseling Services.

Programs of Distinction
Schools attaining the Music Program of Distinction foster within students a deep appreciation for music as an expressive, creative art form.  Music education is recognized as an essential component of the social and cultural fiber of society and the school.

The Visual Arts Program of Distinction identifies programs of superior quality, clearly articulated and comprehensive, led by qualified and talented instructors using research-based instructional techniques and strategies, and allows all students to develop an appreciation for and an understanding of the visual arts as a valuable and expressive fine art form.

The School Counseling Program of Distinction recognizes schools with a comprehensive and coherent school counseling program, which features counselors who advocate for ensuring equity in student access to all the school's educational opportunities.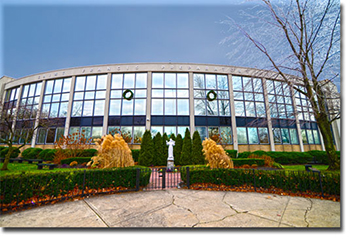 Prayer of St. Francis
Lord Jesus, make me an instrument of your peace.
Where there is hatred,
let me sow love
Where there is injury, pardon
Where there is doubt, faith
Where there is despair, hope. Where there is darkness, light.
And where there is sadness, joy. O Divine Master,
Grant that I may not so much seek to be consoled as to console,
to be understood as to understand,
to be loved as to love;
for it is in giving that we receive;
it is in pardoning that we are pardoned
and it is in dying
that we are born to eternal life.